The Labrador retrievers work with frontline customs officers to find illicit incoming goods at air cargo terminals and air mail centre.
Four Labrador retrievers have reported for duty to help customs sniff out firearms and component parts at Hong Kong's airport.

The four dogs – three males and one female – started working alongside the frontline officers and X-ray machines in shifts to detect illicit incoming goods at the air cargo terminals and air mail centre.

Customs previously imported dogs to help carry out their work but the coronavirus pandemic prompted the branch to bring forward a breeding plan to train them locally. Dogs under the programme were born in July 2020. They underwent basic training after birth and were put through another 10-week detection training upon turning one.

Gasper and Nicky, who are both a year old and graduates of the programme, are on the job for the first time and join Wrangler and Quick, both aged six, who were previously tasked with identifying drugs.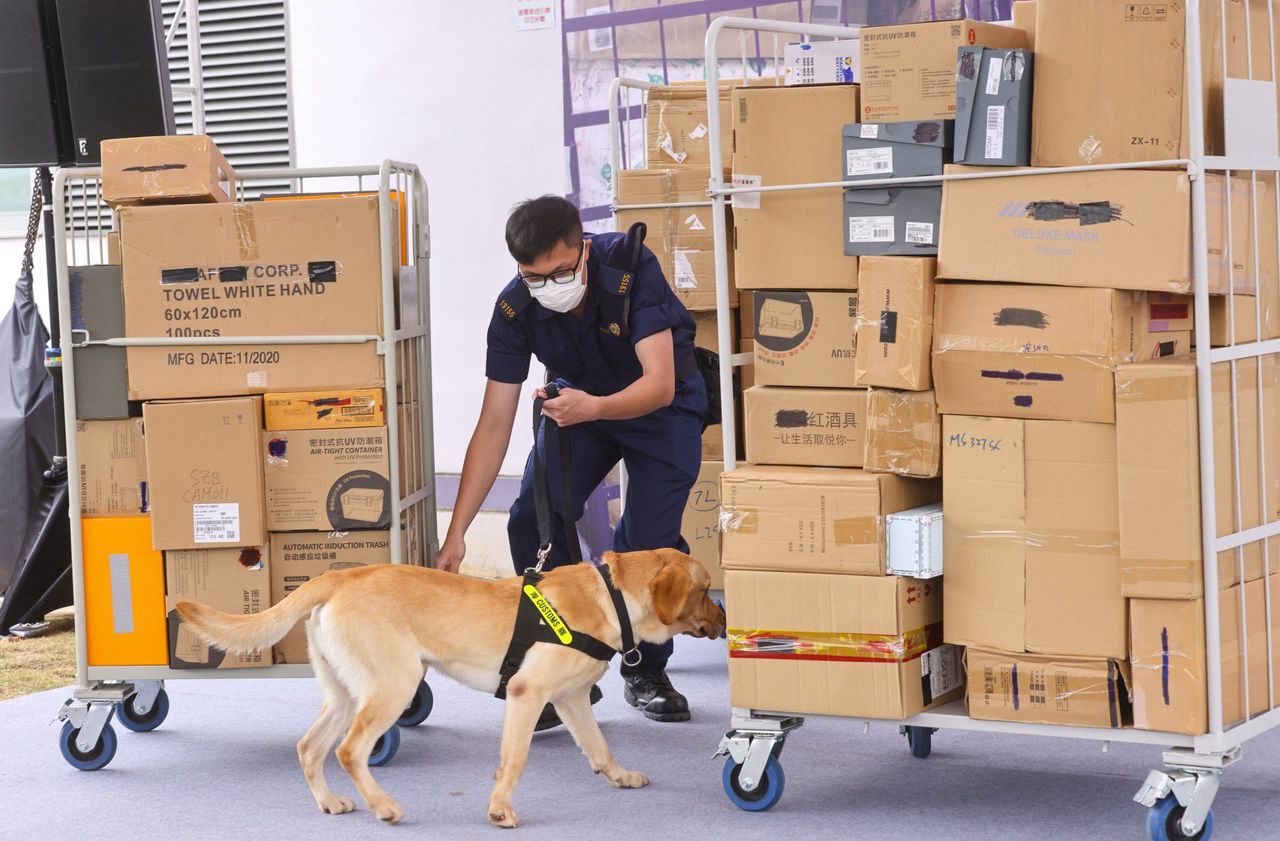 The dogs are trained to detect distinctive odours of substances that make up firearms and other ammunition.

Revealing the newcomers on Wednesday, Superintendent Joy Wong Sek-yan of the customs canine force said combating illicit movement of firearms and light weapons remained a priority and the dogs would help boost manpower for counterterrorism work.

Wong said illicit firearms were usually smuggled into the city in component parts via postal packets and express parcels, mainly from countries with lax gun controls such as the United States and Germany.

The additional dogs were trained to recognise and detect distinctive odours of three particular substances that made up firearms and other ammunition.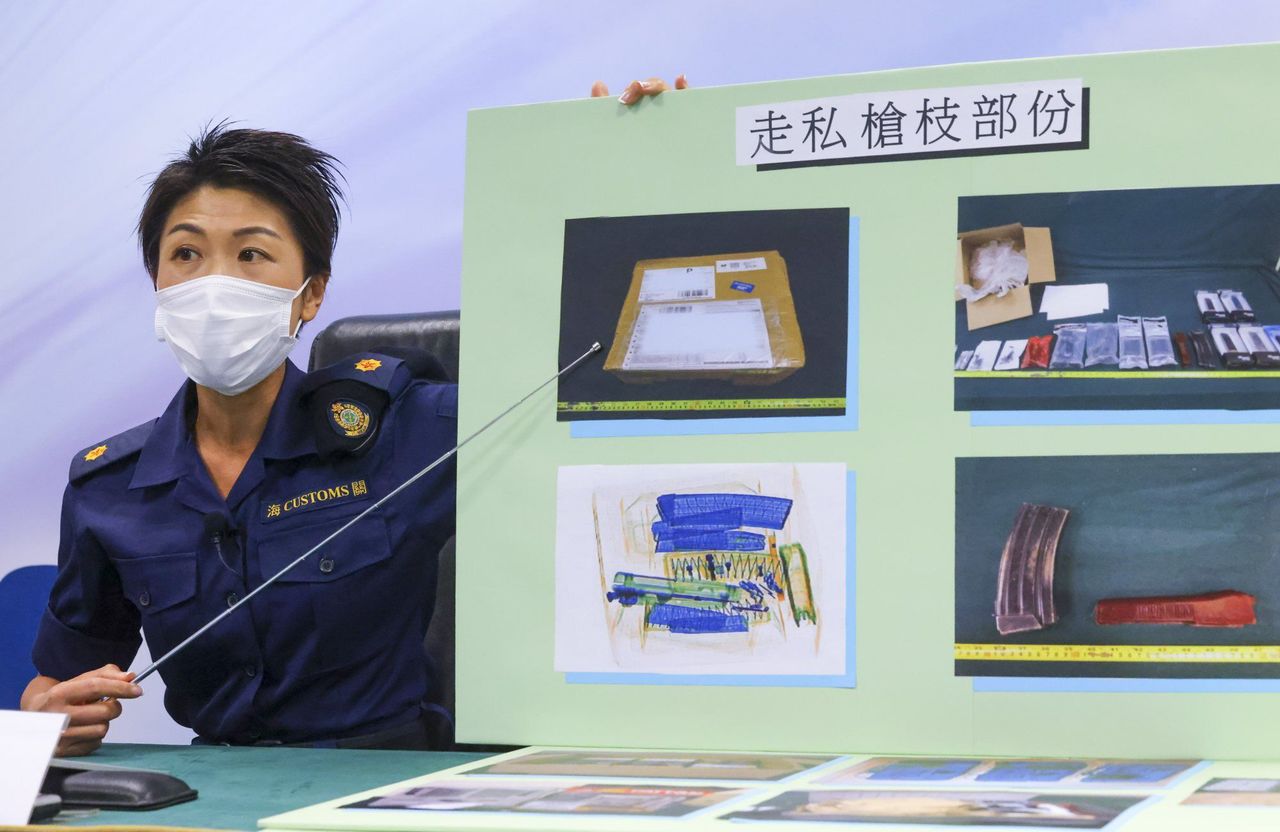 Superintendent Joy Wong of the customs canine force.

"One is the materials that make up a gun, such as metal and iron. Another is the gunshot residue resulting from the discharge of a firearm. The third is the oil used to clean or lubricate the parts," said Wong at the Hong Kong-Zhuhai-Macau Mega Bridge Operational Base.

"Regardless of the brand or origin of the firearms, they are made of similar materials and often contain gunpowder residue. We used firearms of different brands and models during training. It is not true that different models carry different scents."

The dogs will move around and sniff various incoming parcels, instead of having each item scanned by X-ray machines. They will then notify their handlers by sitting still if they have recognised a particular odour. Officers will then examine the packages for contraband.

However, the dogs are not trained to sniff out air guns which have no gunshot residue, so officers will need to rely on equipment such as X-ray machines.

The Customs and Excise Department detected 35 cases involving more than 550 genuine firearms and component parts in 2020, compared with only nine similar cases in 2019.

In one case detected in 2017, officers found nine heaters suspicious after an X-ray scan. Upon further examination, officers discovered a total of 3,600 bullets concealed in the heaters.

Nine similar cases were reported in the first 10 months of this year, with officers seizing 360 firearms parts.

There are currently around 70 search dogs on the force helping to intercept drugs, explosives and cash in large amounts. Wong said the unit would be expanded next year with the dogs trained to detect tobacco as well.