Law enforcement agencies to be given powers to block crowdfunding appeals ruled 'illegal'.
All crowdfunding activities in Hong Kong will have to be preapproved by a new body under proposals to be announced by the government's financial services bureau next week.

Secretary for Financial Services and the Treasury Christopher Hui Ching-yu on Saturday said law enforcement agencies would also be given the power to block "illegal" crowdfunding attempts and prosecute offenders.

The government earlier vowed to regulate crowdfunding – typically done on digital platforms – after it was used by some NGOs and groups to help pay the legal fees of protesters arrested during the 2019 anti-government unrest.

Retired Catholic leader Cardinal Joseph Zen Ze-kiun, 90, and five other activists in Hong Kong were last month fined up to HK$4,000 (US$512) each after they were convicted of failure to register the now-closed 612 Humanitarian Relief Fund, which offered more than HK$243 million it crowdfunded to people who faced criminal prosecution or financial strain in the wake of the protests.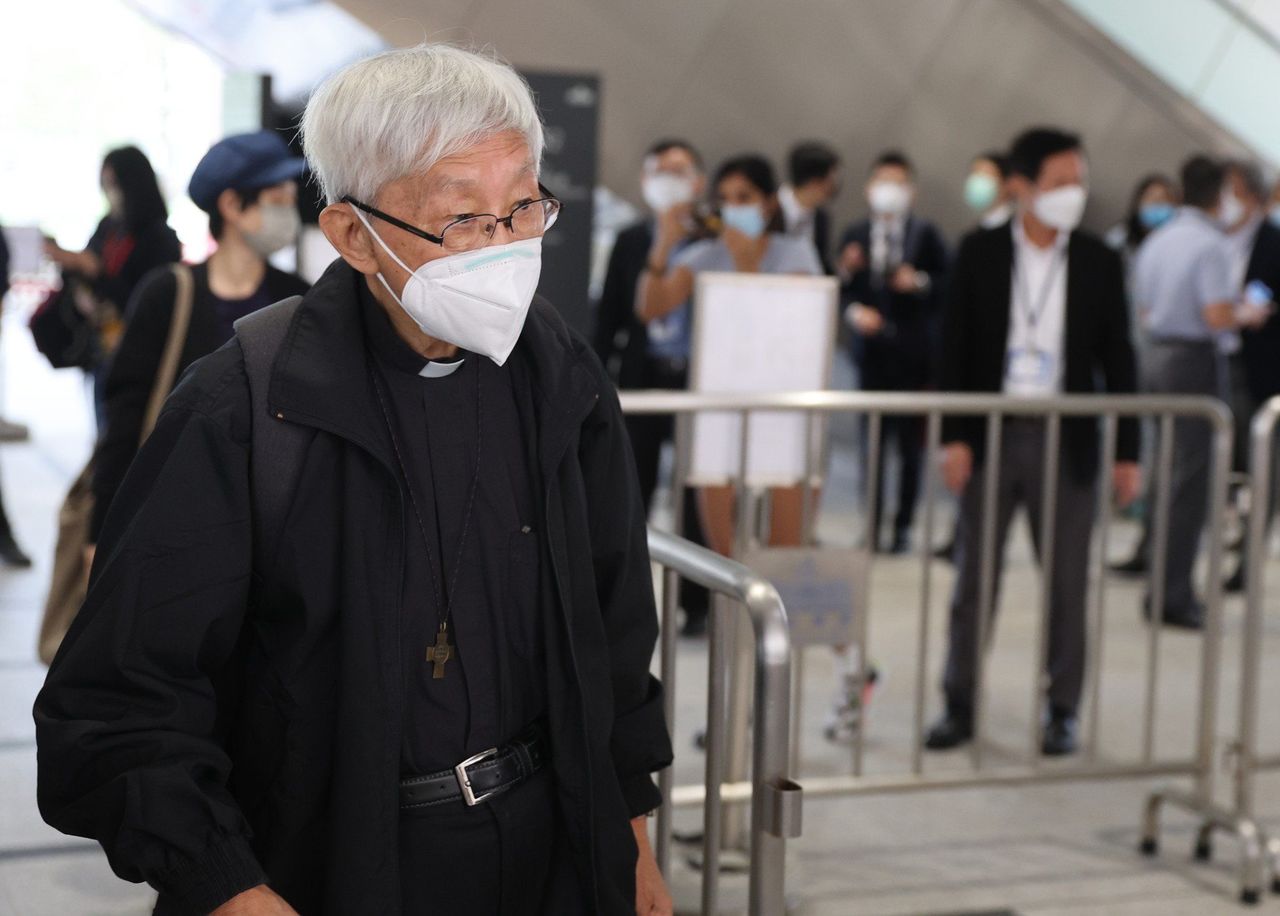 Retired Catholic leader Joseph Zen.
Hui, writing in his official blog on Saturday, said a revamp of the rules – which only regulate in-person fundraising activities – was needed because crowdfunding had been used by some lawbreakers to con people in the past. Citing the 612 Humanitarian Relief Fund, he also said some groups had used crowdfunding to back activities which jeopardised public safety or even national security.
"We need to establish a sound mechanism for crowdfunding activities with a legal and proper aim to follow," he said. "And at the same time to prevent illegal funds from being used to plot actions which threaten public and national security and support illegal activities."
Under the proposed policy, to be announced next week, a new body would be set up to handle and monitor the regulation of crowdfunding activity, Hui said.
"In future, organisers of the crowdfunding acts – regardless of aims and venue, online or offline – would be required to apply beforehand," he said.
"Approved crowdfunding attempts must satisfy the requirement over transparency and accountability, and must handle the money raised lawfully and reasonably. Law enforcement divisions will enjoy the relevant rights to terminate any illegal crowdfunding projects and lodge prosecution."
He added a three-month public consultation would be launched over the proposal.
Hui said the market for fundraising, fully regulated at present by monetary supervisory authorities, would not be affected by the new policy. The government also proposed to offer exemptions and facilitation measures for publicly recognised fundraising activities or crowdfunding for urgent needs.
Police in 2019 also froze about HK$70 million raised for protesters by fundraising platform Spark Alliance HK and arrested four people on suspicion of money laundering, in addition to the crackdown on the 612 Humanitarian Relief Fund.
Ramon Yuen Hoi-man, convenor of the Democratic Party's financial committee, said civil society had already refrained from crowdfunding in the present political climate, and highlighted potential legal landmines.
He explained he was concerned about how the threshold for approval of crowdfunding applications would be set, but said he could only comment further when the proposal was out.
But Yuen warned the new restrictions would affect the city's status and stifle creativity.
"Crowdfunding can be used to support various issues, such as society or self-led projects on culture and art, new innovations not backed by the government or even judiciary actions," he said.