Covid-19 reinfection rate has increased from 1.5 per cent to 6 per cent over past three months.
The number of Covid-19 reinfections in Hong Kong has increased by four times over the past three months amid a surge in cases, but health experts have said the trend is not a cause for concern.

According to the latest official statistics, the reinfection rate across last month was about 6 per cent, increasing from 1.5 per cent in September.

Respiratory medicine expert Dr Leung Chi-chiu said the rise was expected as the last large outbreak happened more than six months ago in March last year.

"As time goes by, even after the first infection, the antibodies and T-cells in the body will drop because they no longer have to fight against the virus," he said. T-cells are a type of white blood cell crucial for fighting infection. "For most reinfection cases, the symptoms are milder than the first infection."

Overseas studies had shown that patients reinfected with the virus were at greater risk of developing serious symptoms, requiring hospital treatment and death.

Leung in response to a question stressed the results of those studies might have been affected by low overall testing rates, because people who had suffered from obvious and more serious symptoms were more likely to seek a diagnosis.

Coronavirus infections began rising in Hong Kong in early November and after topping 29,000 at the end of last month, they have started to decline. Health officials on Wednesday confirmed 16,423 infections, of which 401 were imported, and 63 related deaths.

Health officials last month said there was a rapid rise in the number of infected care home residents, 46.2 per cent of whom were reinfected, but most cases were mild.

In March, the city underwent its fifth and most severe wave of the pandemic yet, mostly driven by the Omicron subvariant BA.2 and peaking at more than 50,000 cases a day.

Another uptick in infections followed in September tied to the import of the BA.5 subvariant and the relaxation of certain social-distancing rules. The reinfection rate at the time ranged from 1.5 to 1.9 per cent.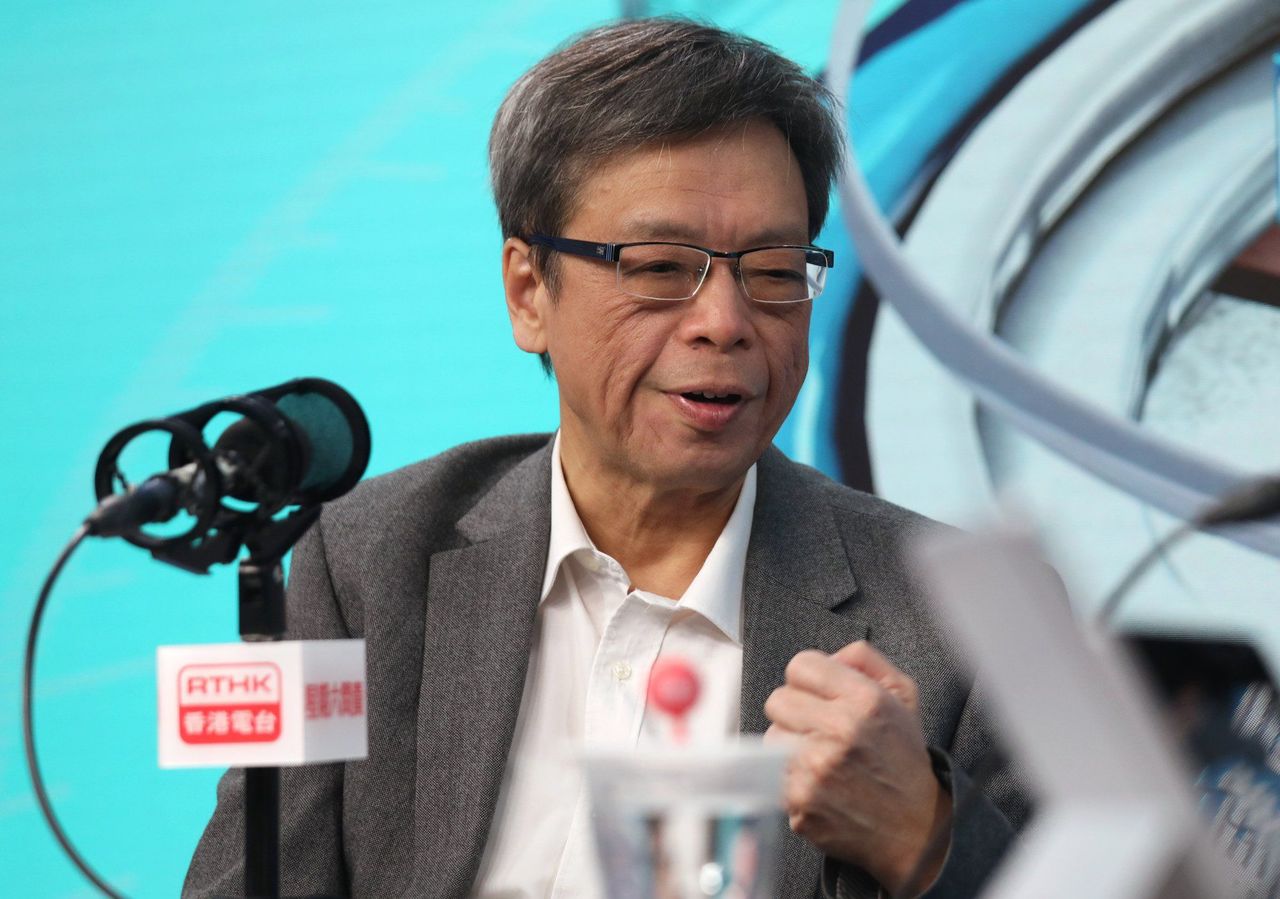 Respiratory medicine expert Dr Leung Chi-chiu.
Government pandemic adviser Professor Ivan Hung Fan-ngai said elderly and immunocompromised people were more at risk of reinfection as their antibodies would drop three months after the first infection, which was faster than those with healthy immune systems.
"Even though the health system is slightly stretched, hybrid immunity is most robust in Hong Kong and most [reinfection] cases are very mild if you're fully vaccinated," he said.
Hung dismissed any cause for alarm, adding
Covid
-19 should be treated as any other upper respiratory viral infection.
Dr Siddharth Sridhar, clinical assistant professor at the University of Hong Kong's department of microbiology, shared their views, adding that people could protect themselves with better quality masks and vaccination.
Leung said he expected the reinfection rate to rise as transmissions would be more frequent in winter and the increase in social interactions after more
Covid
-19 curbs were relaxed.
He suspected the reinfection cases were either caused by BA.2 or BA.5, which each accounted for about half of cases detected by the Department of Health.
BA.2 and BA.5 were likely to take turns as the dominant subvariant and trigger reinfections, he added, pointing to a similar switching of dominant flu strains.
Leung said other new Omicron subvariants such as XBB and BQ.1.1 were less likely to trigger a new wave because the city had been exposed to the subvariants for a while and had enough immunity.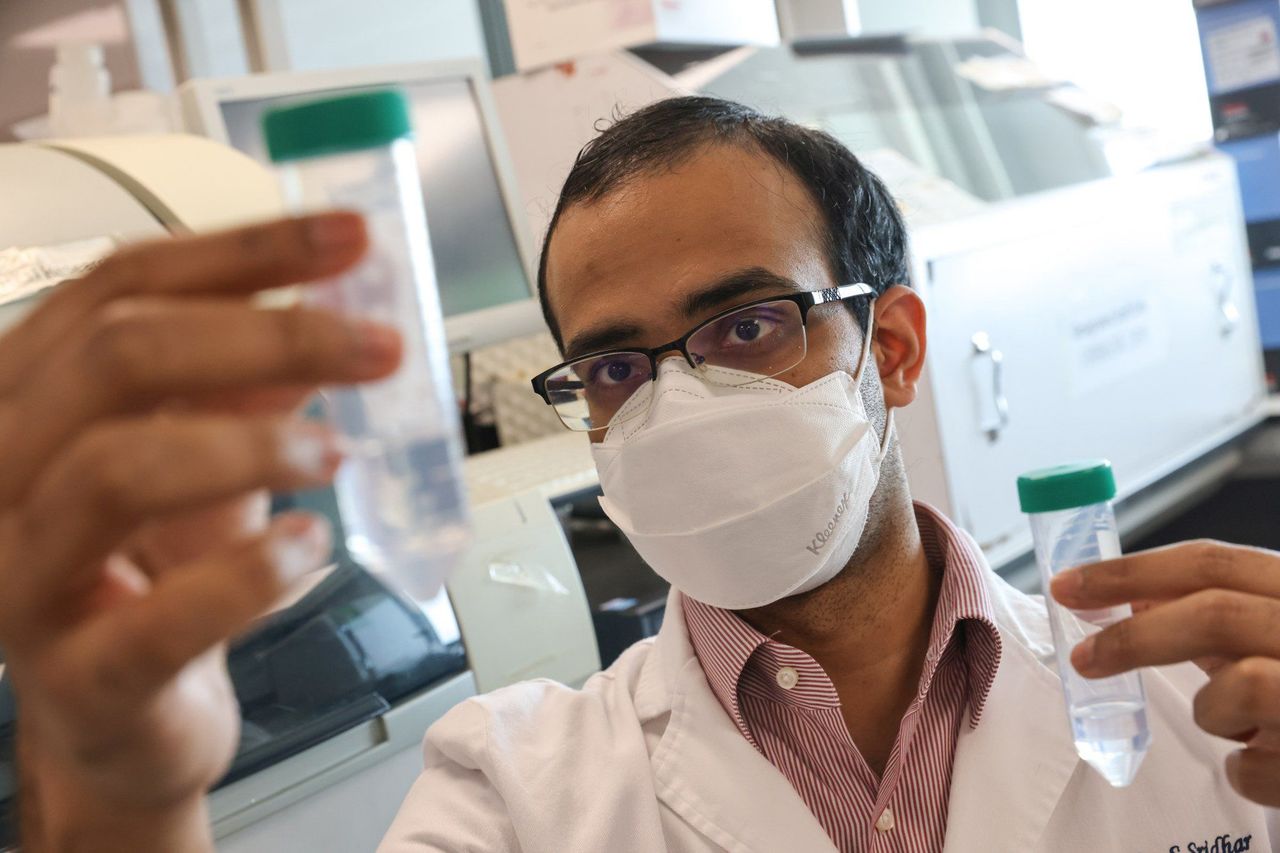 Dr Siddharth Sridhar, a clinical assistant professor at the University of Hong Kong's department of microbiology.

Unlike Singapore and the United States, where the XBB subvariant had led to surges in infection, Hong Kong's previous exposure to BA.2 had provided better protection against new strains, he added.

Eva Li, 27, who was first infected in March, said she was surprised when she caught the virus again last month. She was double-jabbed when she was first infected and got another dose after that.

"During the first time, I had a sore throat, fever, runny nose and headache … The symptoms were more serious the first time," the real estate officer said, adding that she only had a runny nose and her head "felt heavy" during her reinfection.

But she found it "extremely tiring" to exercise after her second infection.

Fung Ka-keung, a 43-year-old human resources director, said that while he had a sore throat, cough and fatigue when he was first infected in February, he only had a runny nose and "a weird feeling in his throat" when he caught the virus again last month. He tested negative after only three days. He had had three doses of vaccine before falling ill.

"I do expect that I will catch the virus a third time as the pandemic continues," he said. "As long as I do a rapid antigen test whenever I show symptoms, I am not worried about it."

The city's Covid-19 total tally stands at 2,701,833 cases and 12,081 fatalities.