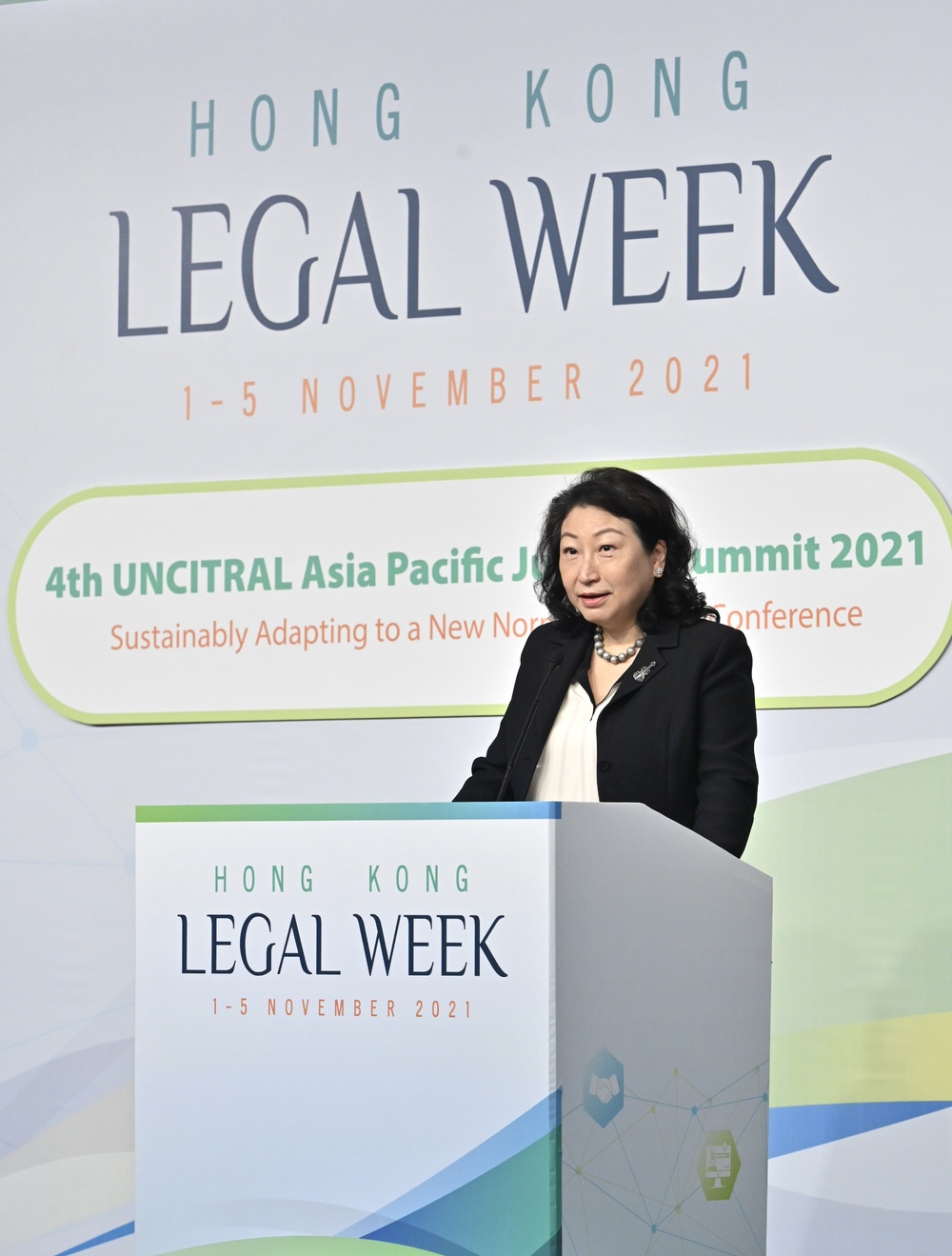 Hong Kong courts conducted over 1,000 remote hearings
Over 1,000 remote hearings had been conducted by the end of September as the use of technology in court cases ramped up amid the pandemic, Chief Justice Andrew Cheung Kui-nung said.
The pandemic's onset had meant the judiciary saw a backlog of court cases from the end of January to early May last year, according to Cheung. As a result, only "emergent and necessary" court cases could initiate hearings.

Speaking at the 4th UNCITRAL Asia Pacific Judicial Summit: Sustainably Adapting to a New Normal -- Judicial Conference during Hong Kong Legal Week 2021 on Monday, Cheung said the judiciary had frequently made use of technology in court cases since May last year.

That included granting the use of technology for registrations with family courts and allowing the Court of Final Appeal's overseas judges to attend hearings via video conferences, he said.

"The pandemic has proved a challenge to the judiciary, but also a motivation in hindsight," he said, "in the future, the judiciary will continue to improve the arrangements of handling court cases."

Speaking at the same conference, Secretary for Justice Teresa Cheng Yeuk-wah said Hong Kong Legal Week was an annual flagship event for the legal sector in the city.

"I hope the Hong Kong Legal Week will serve as a platform for exchange on a series of topical issues between legal practitioners, academics, judges and experts not only in Hong Kong, but also in the region and internationally as well," she said.

She said the inaugural rule of law signature engagement event will be held on Friday.

"It aims to complement the rule of law congress last year, discussing specific areas that impact on the practice of the rule of law, and encourage the participants to see how we as global citizens could contribute towards a more inclusive and sustainable future for the development of the rule of law," she said.

Cheng added that this year's judicial summit covered simultaneous interpretation in Armenia for the first time, allowing judges from Armenia to virtually join the event in their native tongue.