Post learns Spark Alliance HK, a group formed after the 2016 Mong Kok riot, is the organiser of fundraising platform.
Hong Kong's High Court has issued a confiscation order allowing police to seize about HK$70 million (US$8.9 million) raised through a fundraising platform allegedly set up to support the 2019 anti-government protesters, the force has revealed.

The Post learned that Spark Alliance HK, a group formed after the 2016 Mong Kok riot to help arrested or jailed activists, was the organiser of the platform. The court order was issued on Monday following a police application filed after two of four suspects, arrested in connection with the fund in December 2019, absconded and left the city.

Superintendent Chow Cheung-yau of the force's financial intelligence and investigation bureau said the platform had been collecting donations since June 2019, when large-scale protests erupted over a now-withdrawn extradition bill, to support demonstrations.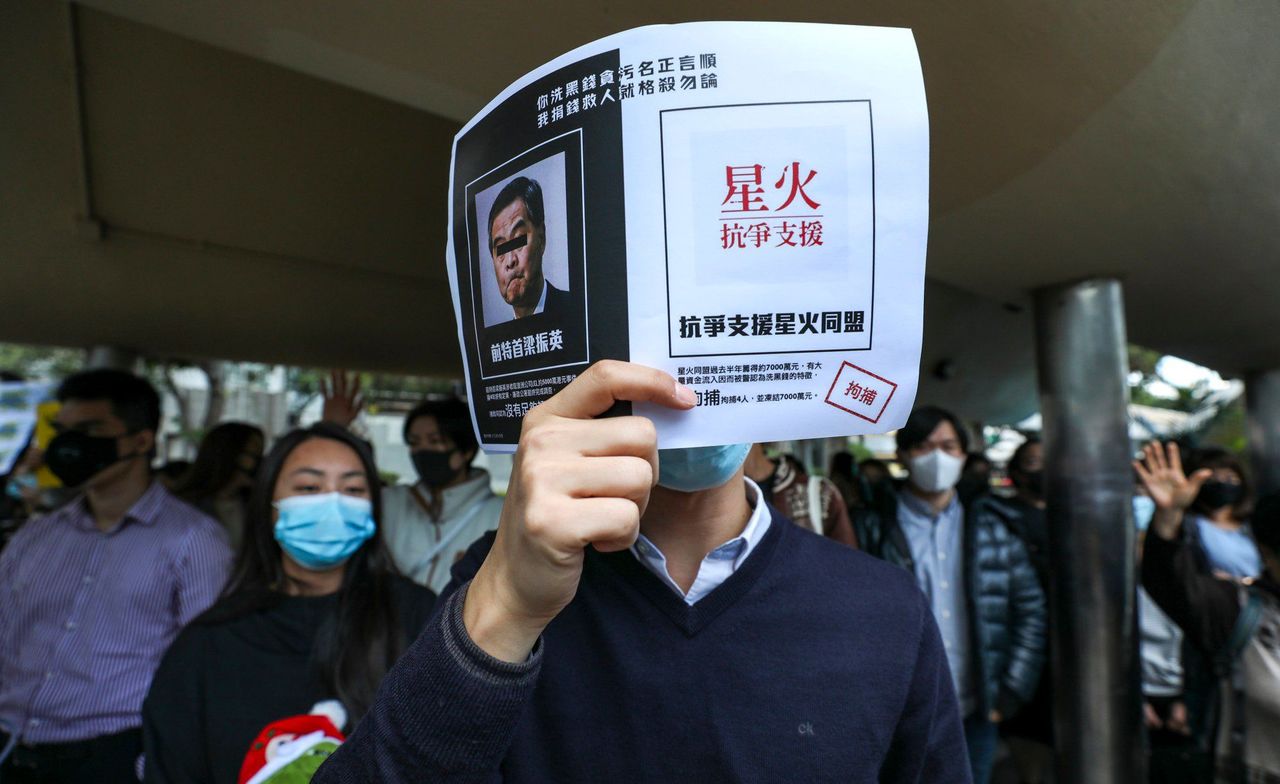 Protesters gather to show support for crowdfunding platform Spark Alliance HK in 2019.

Over a span of five months, about HK$80 million collected through crowdfunding was transferred into a private company's bank account, according to the force. The investigation revealed some of the money had been used for purposes other than those claimed by its organiser.

"We found out that some of the money was spent on personal insurance products and to settle credit card payments," Chow said.

After gathering evidence, officers arrested three men and a woman in December 2019 on suspicion of money laundering and froze HK$70 million during the operation. A 50-year-old man who served as the director of the company was among the suspects.

One of the suspects was charged with money laundering and legal proceedings were under way, while another was still under police investigation, according to the superintendent. He said the remaining two men absconded and left the city in October 2020 and March 2021. The pair included the director of the company.

Police then applied for a court order to seize the HK$70 million. The confiscation order was issued after a hearing.

Chow said police occasionally found some people took advantage of the kindness of residents using different funding platforms, but the real purpose of raising money in some cases was inconsistent with what organisers originally claimed.

He reminded the public to be cautious and study the backgrounds of organisers behind fundraising activities and the exact purpose of the money involved.

In Hong Kong, money laundering is punishable by up to 14 years in jail and a HK$5 million fine under the Organised and Serious Crimes Ordinance.

Those convicted of fraud face a maximum penalty of 14 years behind bars under the Theft Ordinance.