Investigators lay joint murder charge on 35-year-old man and his 24-year-old wife.
A married couple have been charged with murder for their alleged role in the death of a three-month-old boy under their care in Hong Kong.

Police arrested the 35-year-old man and his 24-year-old wife in Tai Kok Tsui on Saturday after the boy died with multiple bruises and blisters on his body.

Investigators laid a joint murder charge on the couple on Sunday, and the case will be mentioned at West Kowloon Court on Monday.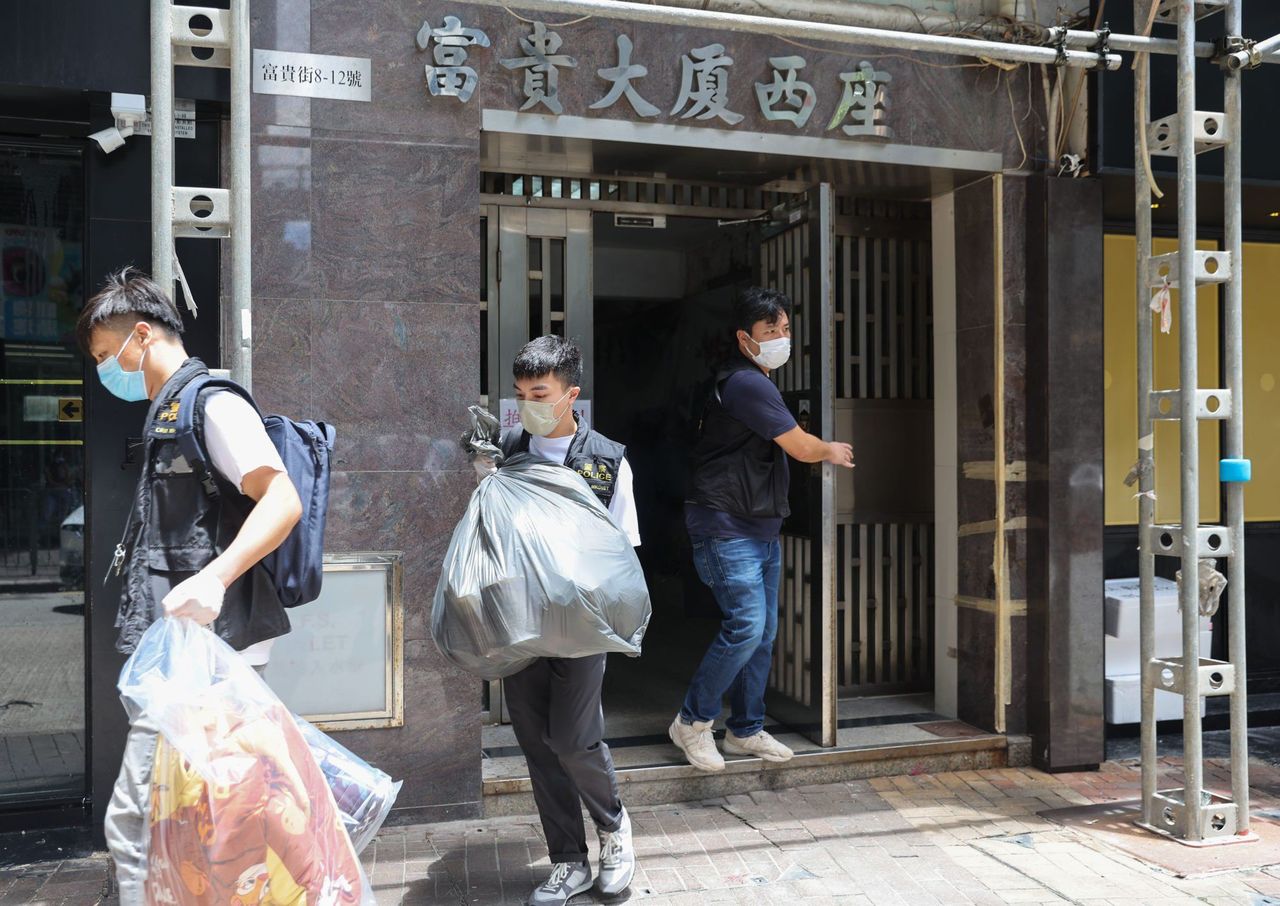 Police investigate a flat in Peony House West Block.

Police received a report from a man surnamed Yip about the infant falling unconscious at a flat on Pok Man Street at 1.54am on Saturday. The baby was sent to Kwong Wah Hospital in Yau Ma Tei and certified dead at 3.08am, according to police.

The pair were arrested at the 120 sq ft flat in Peony House West Block after a preliminary investigation found the death to be suspicious. The couple also have a nine-month-old boy, who is healthy and unharmed, according to the force.

The dead boy's biological mother had entrusted the couple to care for him, acting assistant district commander Billy Chiu Peng-fai told a press briefing following the arrests.

Returning to the residential building on Saturday night, the mother told reporters she regretted leaving the boy in the care of the couple, adding she had found a new job that left her no time for him.

A postmortem examination will be conducted to ascertain the cause of the baby's death.

The Mong Kok district crime squad is handling the investigation.