Officers discover 7.5kg of suspected ketamine and 51kg of suspected methamphetamine, as well as cotton cloth hidden in bedsheets, soaked with what appeared to be liquid cocaine.
Hong Kong police have arrested a couple after discovering HK$36 million (US$4.6 million) in suspected drugs in their rented flat, including sheets soaked with what officers believe is liquid cocaine.

Acting on intelligence, officers picked up the 26-year-old man and 31-year-old woman on Tin Tei Yan Road and raided their flat in Tuen Mun on Friday.

They found four packs of suspected ketamine, weighing 2.5kg each, and three bags of suspected methamphetamine, weighing 51kg in total.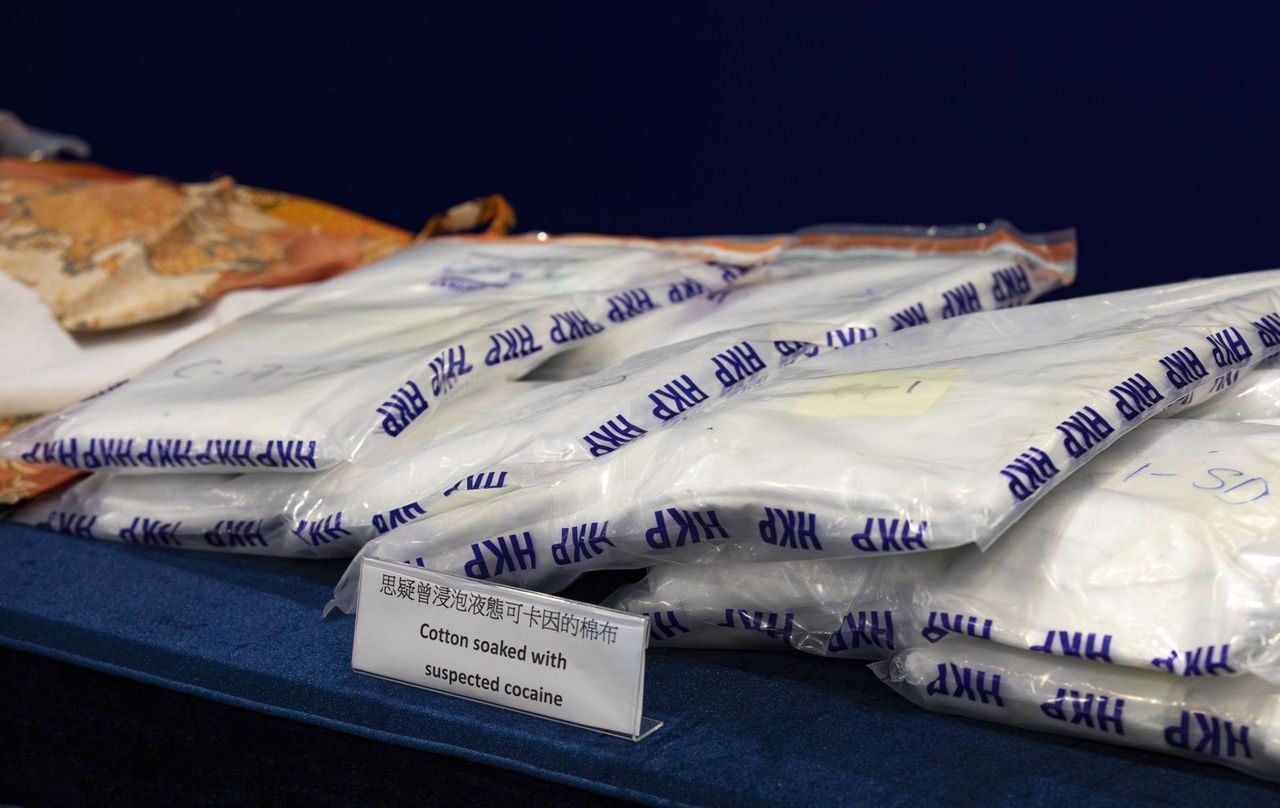 Evidence seized during the raid on the couple's flat.

"We also found packs of cotton cloth hidden in 18 bedsheets. The cloth was allegedly soaked with liquid cocaine," said Senior Inspector Tam Wai-lok, adding that two of the suspects' children, aged three and four, were also present at the flat.

Tam said his bureau was waiting for the laboratory tests to confirm the amount of cocaine that could be extracted from the fabric, and he believed the drugs were for local consumption.

The man was charged with drug trafficking and will appear in court on Monday, while the woman was still being questioned, police said.

Hong Kong saw seizures of five major illegal drugs – cocaine, cannabis, crystal meth, heroin and ketamine – more than double to 10,627kg last year.

Local authorities confiscated 3,296kg of ketamine in 2021, up nearly 600 per cent from 471kg in 2020. Seizures of cocaine also rose by 128 per cent to 2,895kg in 2021, up from 1,269kg the previous year. But seizure of Ice rose by 19.7 per cent to 1,794kg in 2021 from 1,499kg in 2020.