Development official Ricky Lau reveals plans for HK$1 billion training and recruitment plan to boost number of construction industry workers.
Hong Kong's construction sector can expect a supply of about 27,000 semi-skilled and skilled workers in coming years as part of a HK$1 billion (US$128.05 million) plan to boost training and personnel for a looming building boom, a government official has said.

Permanent Secretary for Development (Works) Ricky Lau Chun-kit said on Sunday the scheme could boost the number of semi-skilled and skilled site personnel by 20,000 and 6,800, respectively.

The government is also expected to steadily increase spending on public infrastructure projects, reaching an annual cost of HK$100 billion in the next few years, Lau said.

He added that if combined with the cost of infrastructure works in the private sector, the total value per year could reach HK$300 billion.

Details of the ambitious training scheme and the figures from Lau were cited by an official blog post from development minister Michael Wong Wai-lun.

The HK$1 billion plan was among the talent-nurturing measures featured in the budget delivered by Financial Secretary Paul Chan Mo-po, who proposed allocating funds to the Construction Industry Council to open more training courses.

Lau said a three-pronged strategy would be adopted as part of the initiative to "train more new blood and upgrade the skills of in-service workers".

"First, the amount will be used to increase the training places and allowances to attract new blood to the industry," he said.

The permanent secretary said the second strategic phase would involve increasing the number of training places and allowances to "upgrade semi-skilled construction workers to skilled workers", while the third aspect would focus on promoting the industry to attract more recruits.

Lau also said the government would seek to further boost the industry's efficiency and productivity by encouraging the adoption of more advanced and innovative technology.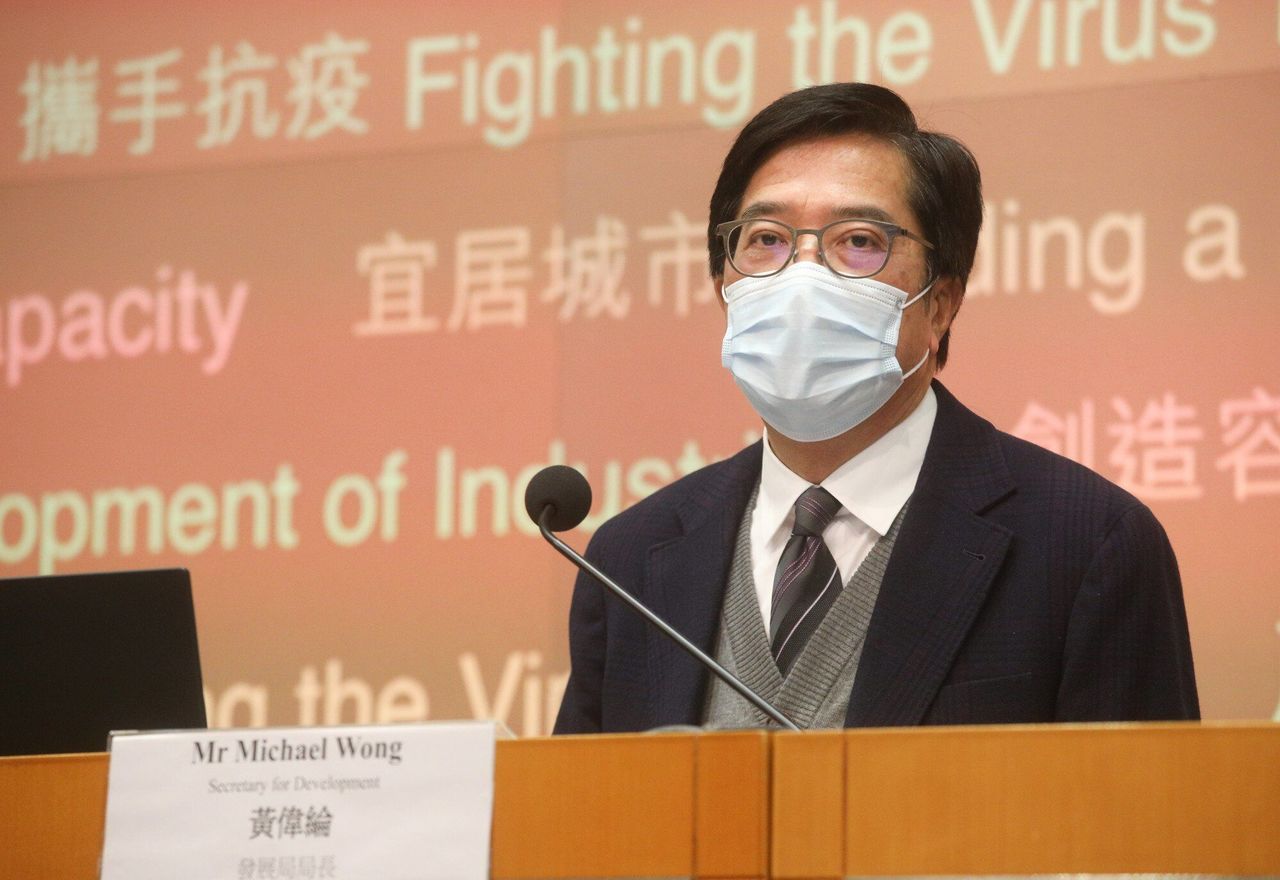 Development minister Michael Wong

Minister Wong wrote that the government was "very optimistic" about the local construction sector's future, with the Northern Metropolis and Lantau Tomorrow Vision projects to create many opportunities for young people.

The former project, which plans to house about 2.5 million people in a 300 sq km area near the border with Shenzhen, was allocated HK$100 billion in the budget to speed up infrastructure work involving land development, housing and transport.

The Lantau Tomorrow Vision aims to create man-made islands at an estimated cost of more than HK$624 billion.