Environment minister Tse Chin-wan says authorities 'totally agree' with lawmakers that pigeons should be added to legislation prohibiting feeding wild animals.
Any Hongkonger caught feeding wild pigeons could face tougher penalties in the future, the environment minister has said, despite the birds being currently classified as domesticated animals.

Lawmakers on Monday called for the Wild Animals Protection Ordinance to be expanded beyond prohibiting giving food to boars, monkeys and other animals roaming the countryside to include pigeons.

"We totally agree that we should put wild pigeons under regulation," Secretary for Environment and Ecology Tse Chin-wan said at a meeting of the Legislative Council's environmental affairs panel.

"But it is a complex issue … [wild] pigeons are now categorised as a domesticated species even though they do not have any owners. Therefore, they are not covered in the feeding ban area."

The Environment and Ecology Bureau would work with the Department of Justice to resolve any technical issues, he said.

Under the current Public Cleansing and Prevention of Nuisances Regulation, anyone caught feeding wild birds or pigeons and causing dirtiness in public places can receive a fixed penalty of HK$1,500 (US$190).

Lawmaker Holden Chow Ho-ding, of the Democratic Alliance for the Betterment and Progress of Hong Kong, said he supported a tougher stance on the matter since the present penalty was insufficient to deter residents.

"We should take this opportunity to combat the feeding of wild pigeons as well. Many residents in many communities, such as Yuen Long district, have been suffering from that," he said.

Lawmaker Kwok Wai-keung, from the Federation of Trade Unions, also said he supported the move as wild pigeons had been creating a nuisance for residents.

In a paper submitted to Legco last week, the government proposed increasing the maximum penalty for those feeding wild animals from HK$10,000 to HK$100,000, with imprisonment of up to one year.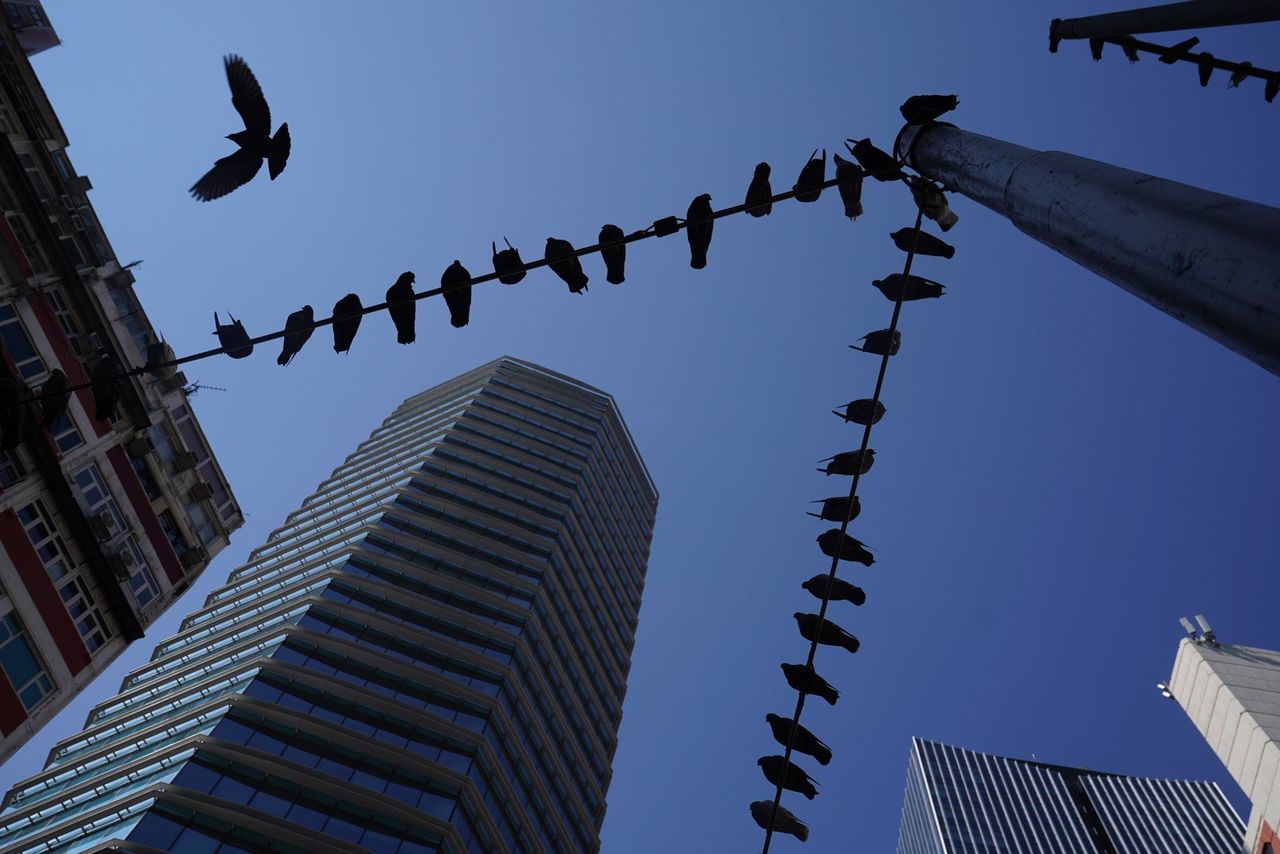 Wild pigeons are classified as domesticated animals under current legislation.

The government also recommended a HK$5,000 fixed penalty, which could be issued on the spot for anyone caught feeding wild animals, which authorities said was among the highest ones issuable in relation to contamination of public places.

"The penalty imposed in conviction precedents in recent years averages below HK$1,000 … It also takes at least nine months to one and a half years to finish the procedure," Tse added.

The environment minister also said domesticated animals, such as stray cats, dogs and cows, would not be covered in the proposed ordinance.

Simon Chan Kin-fung, the assistant director of the Agriculture, Fisheries and Conservation Department, said establishing a fixed penalty could increase the effectiveness of law enforcement, adding that no prior warning would be given to offenders.

Officers could also issue a summons for those caught violating the law after the first instance, he said.

Chan added that authorities were expected complete a behavioural study on wild animal feeders by the end of 2022

He said he hoped the study by a team of psychologists would help the government to devise more "innovative ways" to resolve such problems.