Financial Secretary Paul Chan says details of a possible subsidy for residents who lost their jobs during health crisis to be revealed with sixth round of anti-pandemic fund measures.
Hong Kong is looking into offering a short-term subsidy for unemployed workers in response to a call from lawmakers and unionists to help relieve their burdens amid a surging coronavirus outbreak.

Financial Secretary Paul Chan Mo-po on Saturday suggested the government was reviewing its stance on short-term relief for those who lost their jobs during the pandemic, despite authorities previously saying that help was already available from existing social welfare schemes.

Chan, who will deliver his annual budget on February 23, said the public would be able to view concrete details for the arrangements next week.

"Everyone will be able to see the details when the sixth round of Anti-epidemic Fund measures is tabled at the Legislative Council later," he told a radio programme.

Chief Executive Carrie Lam Cheng Yuet-ngor announced on Friday that at least HK$20 billion (US$2.5 billion) had been allocated to the fund.

Previously Lam and Secretary for Labour and Welfare Law Chi-kong had shrugged off further short-term relief measures for jobless residents, with the latter telling lawmakers last year there were already enough support schemes available to help the unemployed.

But Chan acknowledged calls for a new subsidy had been raised by several lawmakers and unions, saying officials were "reviewing the views provided recently".

Lawmaker Bill Tang Ka-piu, of the Federation of Trade Unions, welcomed Chan's comments, adding that some potential claimants might not be eligible for existing schemes as their family members might still be employed.

"The Comprehensive Social Security Assistance Scheme cannot solve unemployed people's needs … You cannot ask the whole family to quit their job in order to be eligible for the allowance," he said.

Tang suggested providing an allowance that was equivalent to half of a person's monthly salary, with an upper limit of HK$9000, for six months.

The lawmaker also recommended an additional HK$10,000 cash sum for those who used to work in the hardest-hit industries, such as tour guides, airport workers and cross-border truck drivers.

Another lawmaker Vincent Cheng Wing-shun, from the Democratic Alliance for the Betterment and Progress of Hong Kong, said he would adopt a wait-and-see approach, noting that Chan's answer had been far from definite.

"According to our assessment, the unemployment rate is set to go up," he said.

He stressed that the allowance his party had proposed, HK$6,000 per month, was only for a short term, arguing that it would not be a heavy burden on the government's finances.

While the duration and amount could be subject to further debate, he urged the government to consider getting the ball rolling soon.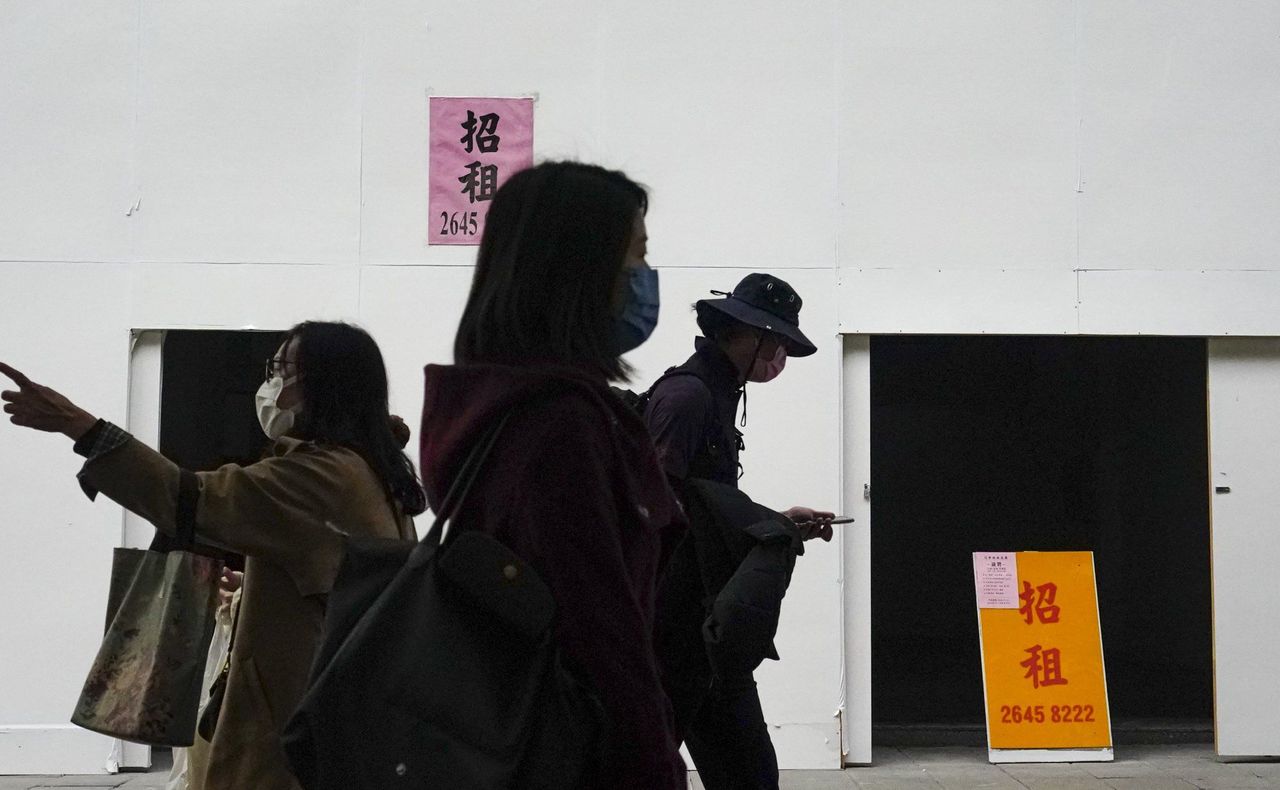 Residents walk past an empty commercial unit in Park Lane Shopper's Boulevard, Tsim Sha Tsui.

Last month, the Census and Statistics Department revealed that Hong Kong's unemployment rate dropped to 3.9 per cent in the final three months of last year, but the city's labour secretary warned that extended Covid-19 social-distancing measures could lead to a rise in joblessness.

The figure was down 0.2 percentage points from the period between September and November, with 143,300 people remaining unemployed.

Hong Kong has been battling the fifth wave of infections since January, with the city facing rising cases of the more transmissible Delta and Omicron variants.

Health authorities confirmed a single-day record of 351 new infections on Saturday, bringing the overall confirmed coronavirus tally to 15,066, with 213 related deaths.

While preparing the latest round of anti-pandemic measures, Chan said that city leader Lam and Chief Secretary John Lee Ka-chiu had met with different sectors to understand their needs.

The financial secretary noted the change in sentiment from budget consultations in November, with the previous stability of the pandemic seeing officials focus on economic development.

"Now, we have to deal with the difficulties brought on by the pandemic, mitigate the hardship experienced by the people and support the small and medium enterprises," he said.

At the same time, the government would have to look at long-term development and ensure the stability of the financial market, he added.

Chan said his priority included diversifying Hong Kong's sectors so that "youngsters can get job satisfaction while being able to make a living".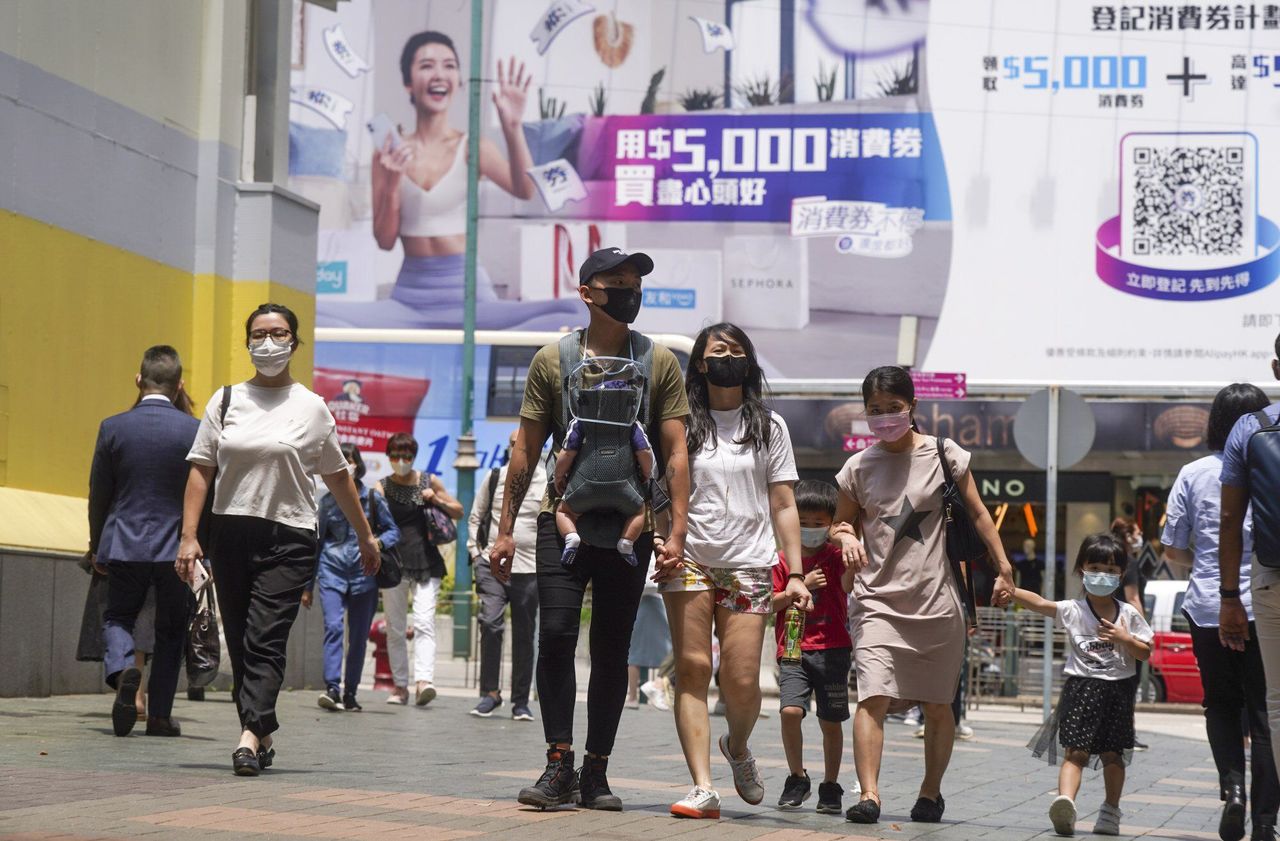 Financial Secretary Paul Chan says he is keeping an open mind about issuing another round of consumption vouchers.

He added that he would keep an open mind about providing another round of digital consumption vouchers to boost the economy.

Last year, the government handed out HK$5,000 each in e-vouchers to eligible residents. Political parties have since called for another round, with some suggesting doubling the amount while others have urged their use to be restricted to hard-hit sectors.

But Chan had voiced concerns about limiting the vouchers' use, saying there were many affected sectors and the government could face complaints from residents if they were not allowed to choose where to spend their money.