Ampd Energy founder says he is delighted, humbled and grateful about his company being one of 15 finalists.
A Hong Kong energy company was shortlisted on Friday for an award established by Britain's Prince William to honour ideas to help the environment, beating more than 1,000 entries from across the world.

The first Hong Kong finalist of the Earthshot Prize - which is in its second year - is a home-grown start-up, Ampd Energy, that invented an electric energy storage system using lithium-ion batteries that can power construction sites.

"The emotions are still sinking in, but I feel delighted, humbled and grateful all at the same time," Brandon Ng, co-founder and CEO of Ampd Energy told the Post on Friday, hours after the Prince of Wales announced the 15 finalists.

"As someone who emigrated to Hong Kong nearly nine years ago, there's also a part of me which feels a sense of pride to be representing Hong Kong on the world stage and to be able to show the world that great things are happening in the city."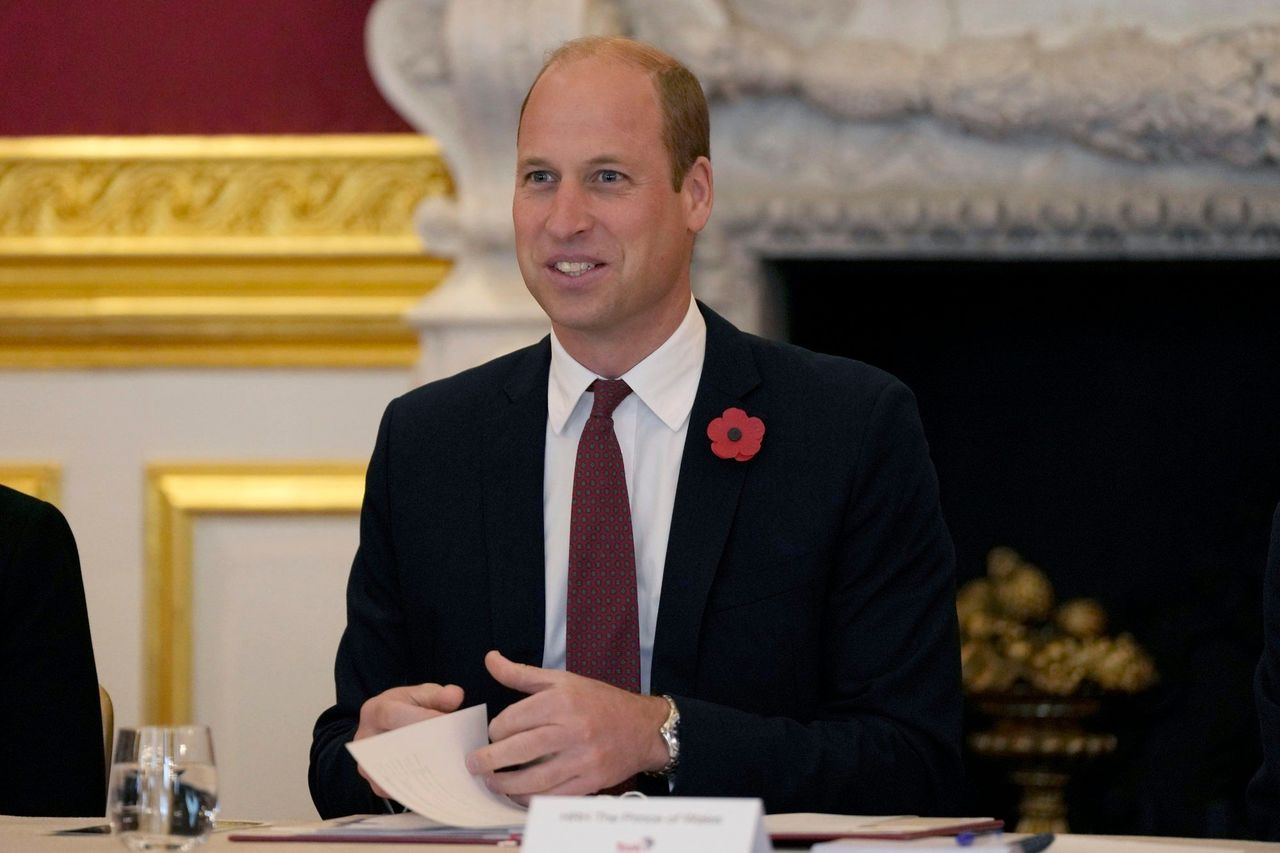 Prince William has announced the 15 finalists for his Earthshot Prize.

Born in Brunei, Ng came to Hong Kong in 2013 by way of London and Beijing to establish his business. He said he chose the city as his base because he wanted to build a business serving opportunities outside mainland China while leveraging supply chains in the Greater Bay Area.

The prince on Friday described the finalists as "innovators, leaders and visionaries" and said they proved there were "many reasons to be optimistic about the future of our planet". He added that he was "so excited" to celebrate the finalists and meet the winners when he and the Princess of Wales head to Boston next month for the awards gala.

Established by the Prince of Wales and his charity The Royal Foundation in 2020, the Earthshot Prize awards £1 million (US$1.1 million) to each winner in five categories: protect and restore nature, clean our air, revive our oceans, build a waste-free world, and fix our climate.

Called the Enertainer, Ampd Energy's electric battery energy storage system was shortlisted for the clean our air category.

The battery system can power any type of electrical equipment from cranes to welders with its lithium-ion batteries, saving 130 tonnes of carbon dioxide per year as compared to a diesel generator, as well as being 30 times quieter and up to 85 per cent cheaper.

The Enertainer has been used in over 100 construction projects since 2020, with over 40 having been leased or sold in Hong Kong last year.

"We have proved to both ourselves and the industry in Hong Kong that it is possible to power construction projects without direct use of fossil fuels," Ng said, adding that through the competition, he could accelerate interest in and adoption of clean, quiet, healthy and green construction operations in the markets beyond Hong Kong.

Among the finalists is a Chinese mainland research team, whose technique is a contender in the protect and restore nature category.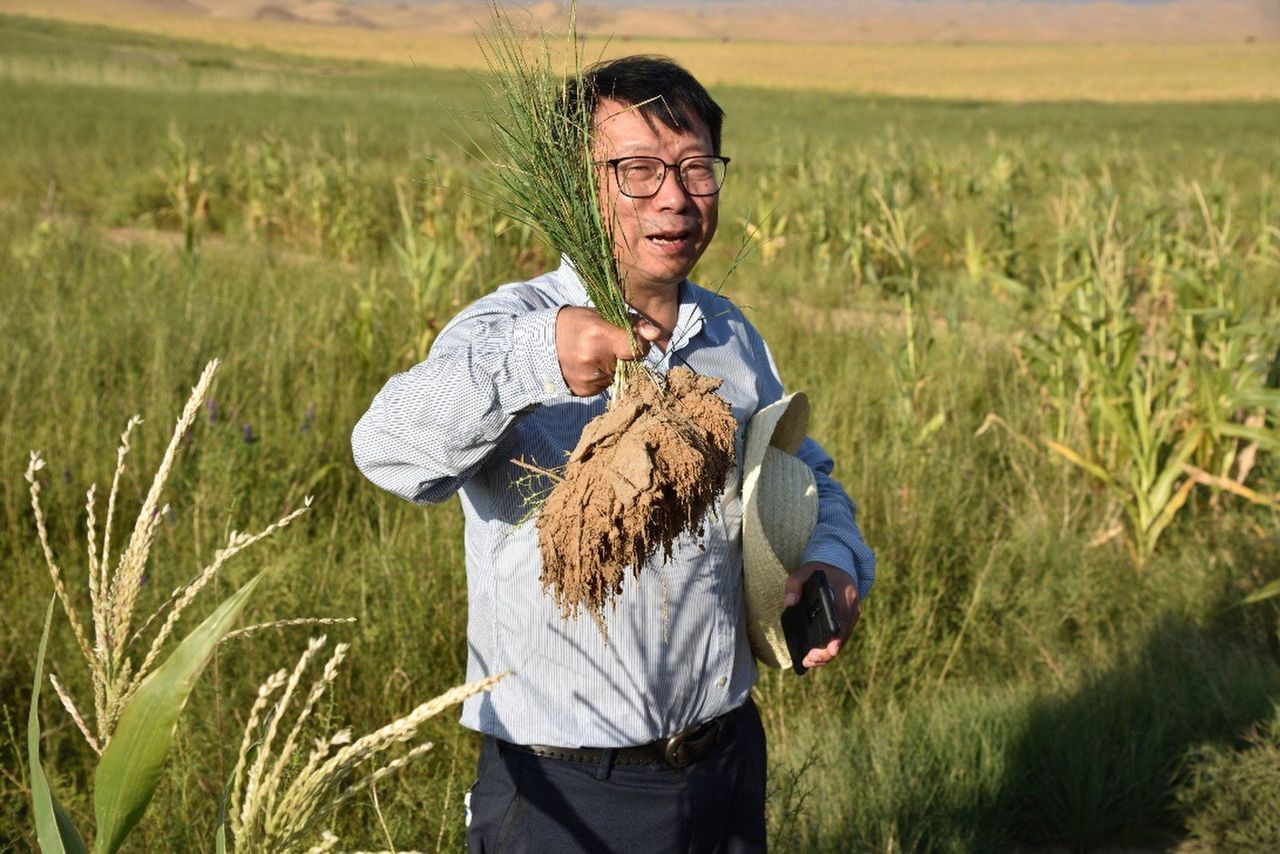 Professor Yi Zhijian and his team from the Chongqing Jiaotong University were shortlisted for the Earthshot Prize for their 'desert soilisation' technique, which could turn barren deserts into arable land.

Professor Yi Zhijian and his team from the Chongqing Jiaotong University were shortlisted for their technology that can turn deserts into arable land by creating soil from sand with a water-based paste.

The land would become self-sustaining from plant growth and root decay. This approach has been tested on 1,130 hectares (2,792 acres) of arable land, roughly the size of London's Heathrow Airport, in multiple desert locations, with some crop yields increasing up to four times.

"Climate change is turning more of the Earth's land into inhospitable desert. Our solution transforms dry plains into productive pastures. We think we have found a solution to rising food insecurity, and we are proud of this recognition from the Earthshot Prize," Yi told the organiser of the competition.

China also had a finalist in the inaugural Earthshot Prize last year. The Blue Map App allowed users to report instances of pollution while serving as the first public environmental database in the country.

The 15 finalists were chosen after a rigorous 10-month selection process involving more than 1,000 nominations by a panel of expert advisers. All finalists would receive support from a global network of businesses called The Earthshot Prize Global Alliance Members to help scale up their initiatives and inventions.

"This [Ampd Energy's shortlisting] is fantastic. I'm pleased to see this and it reflects the close cooperation between British and Hong Kong businesses that has been around for over 150 years," Peter Burnett, immediate past chairman of the British Chamber of Commerce, told the Post.