It is unclear how international delegates will be able to attend the annual RISE Conference next March if stringent border control measures remain in place.
Hong Kong has been chosen to host Asia's premier tech conference for the next five years, with the government and industry chiefs hailing the decision as evidence of the city's success in containing the coronavirus pandemic and a boost for the convention sector.

But it remains unclear how international delegates will be able to attend the annual RISE Conference next March if stringent border control measures remain in place, as the summit organiser said quarantine exemptions were not part of the deal.

Thursday's surprise announcement came nine months after Kuala Lumpur was picked in December to host the event, which brings together chief executives, start-ups and investors.

The Hong Kong Tourism Board and conference organiser Web Summit said RISE would be held for five years starting in March as an in-person event that promised 10,000 attendees.

Web Summit spokeswoman Katherine Farrell said Malaysia was no longer a feasible location because of logistical issues.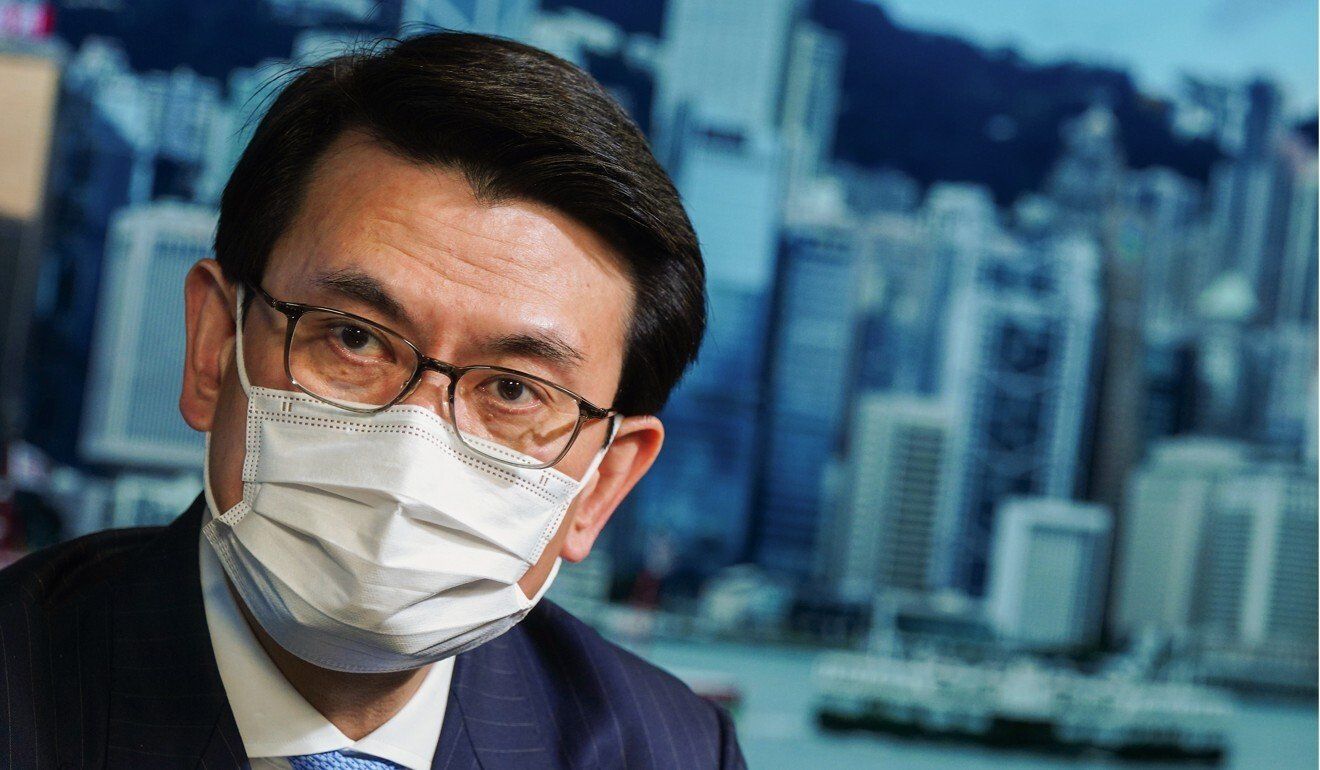 Commerce chief Edward Yau.

Hong Kong has a zero-Covid-19 strategy and strict mandatory quarantine policies but Farrell told the Post the government had not offered quarantine exemptions for the summit.

Hong Kong has hosted the annual conference since its founding in 2015 apart from 2020 and this year when the pandemic forced its cancellation.

The tourism board teamed up with InvestHK and AsiaWorld-Expo for the bid.

RISE will take place at AsiaWorld-Expo from March 14-17.

Secretary for Commerce and Economic Development Edward Yau Tang-wah said he was very excited to see the event return.

"This is testimony to Hong Kong's success in containing the pandemic and keeping infection rates among the lowest in the world, thereby giving international event organisers confidence they can stage their events here safely," Yau said.

AsiaWorld-Expo chairman Ng Chi-kee said hosting the summit in the coming five years marked the return of top-class international events to Hong Kong and would have a significant impact on the MICE, or meetings, incentives, conferences and exhibitions, sector.

Tourism Board chairman Pang Yiu-kai attributed the win to the city's state-of-the-art infrastructure and venues, and favourable business environment.

A Tourism Board spokesman said the organiser would ensure compliance with Covid-19 control measures.

In the joint statement with the Tourism Board, Paddy Cosgrave, co-founder and CEO of the RISE Conference and Web Summit said they had always intended to come back to Hong Kong at some stage, but did not elaborate on why Kuala Lumpur was ditched.

Malaysia is battling a Covid-19 surge with about 20,000 cases and hundreds of deaths each day. It has resorted to lockdowns that have hit the economy hard and fuelled political infighting, with its former leader stepping down amid allegations his government had failed to curb the pandemic.

A new prime minister, Ismail Sabri Yaakob, took office two weeks ago.

In December, Web Summit said Malaysia was chosen because of its "impressive and growing start-up economy" and solid transport links.

While giving the event a cautious welcome, Hong Kong tourism sector legislator Yiu Si-wing said it was unlikely the world would be clear of the virus within six months.

"So how much the local tourism sector can benefit depends on the government's Covid-19 border restrictions at the time. Who would want to attend the summit if they are to be kept isolated for 21 days?" he said.

Witman Hung Wai-man, president emeritus of trade body the Internet Professional Association, said the decision was a vote of confidence by the international business community that Hong Kong had returned to peace and stability after social unrest in 2019.

"It can boost Hong Kong's status as an innovation hub in the Greater Bay Area. Many of those attending the summit will be representatives from start-ups, fintech firms and investors," said Hung, also a local deputy to the National People's Congress.

"Some international technology firms have representative offices in Hong Kong and quarantine requirements may not be a very big problem for them. But it would be a pity if we cannot attract those players from mainland China just because of quarantine requirements."

Typically, the summit attracted an average annual attendance of 16,000, with visitors from more than 100 countries. Past speakers have included executives from Uber and Alibaba Group, which owns the South China Morning Post.