He says he will also reclaim 150 hectares of land off the sleepy island's coast for development, and pass security legislation under Article 23 of the Basic Law within a year if elected.
Checkley Sin Kwok-lam, the kung fu film producer-turned-online pundit who hopes to become Hong Kong's next chief executive, has proposed building a mega prison on laid-back Lamma Island as a way to free up urban land for housing.

In a document laying out his platform posted to his official website on Sunday, Sin also vowed to pass home-grown national security legislation under Article 23 of Hong Kong's mini-constitution within a year if elected, and to cut waiting times for public housing in half.

Sin announced his intention to run for the city's top job last week, though his candidacy is still unofficial as the nomination period is yet to open. The first person to throw his hat into the ring, Sin has not elaborated on how he can secure enough nominations to qualify for the election.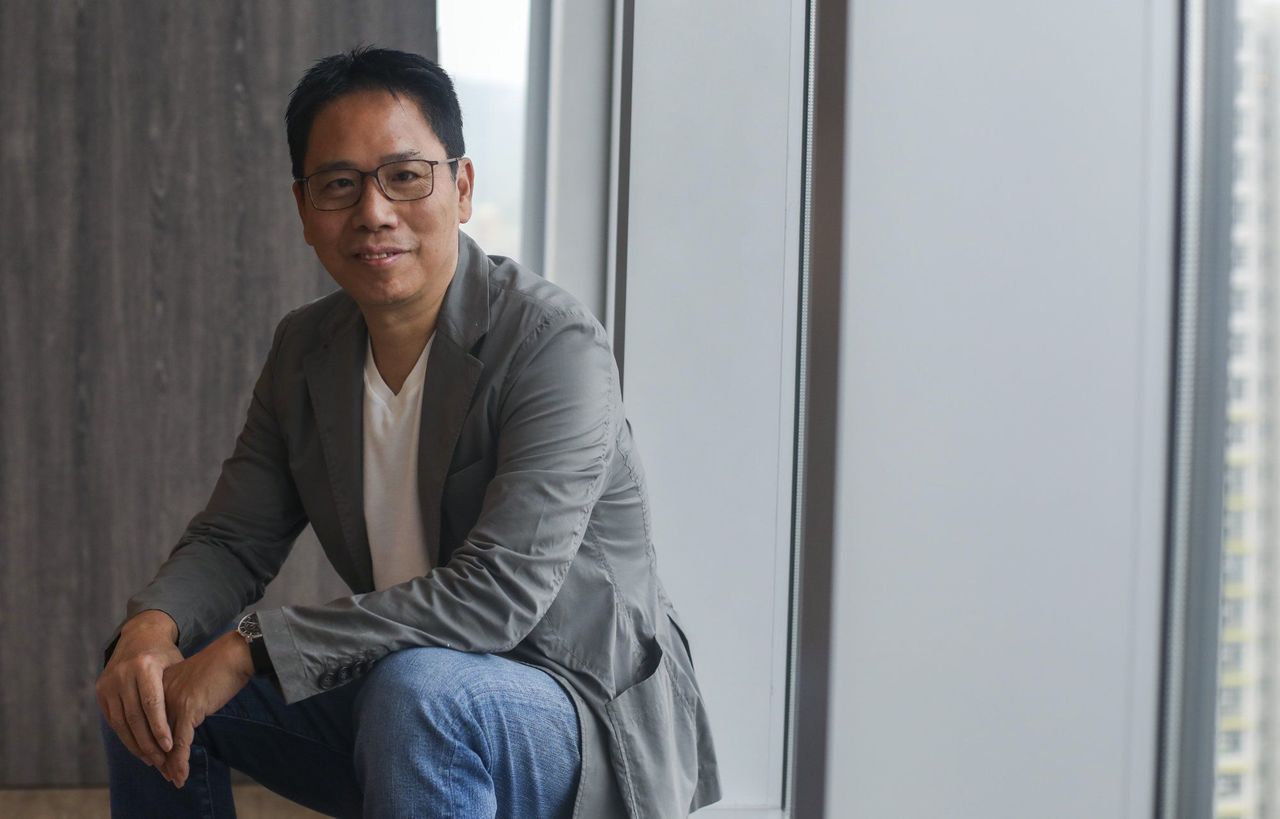 Checkley Sin made his name as a kung fu master and film producer, but earned new fame in recent years for his online political commentary.

"Hong Kong experienced Occupy Central in 2014 and incidents of black violence in 2019. This exposed the shortcomings of the administration's governance and the bad influence of the perfunctory attitude of the government," the manifesto said.

"What's more, education has been eroded, corrupting the younger generation. There are also many blunders in the judiciary and prosecutions; it has shaken the public's confidence in the rule of law."

He went on to say the government should do more to boost the economy, thereby generating more revenue to tackle the city's housing woes and social problems.

Sin made his name as a film producer, kung fu master and businessman, but earned new fame in recent years after starting an online channel devoted to his commentary on the governance of incumbent leader Carrie Lam Cheng Yuet-ngor.

In his manifesto, Sin pledged to slash the waiting time for needy families in line for public housing from the current six years to three, and to eradicate the problems of homelessness and cramped living spaces.

His main proposal for increasing land supply involves relocating unpopular facilities such as prisons, columbariums and funeral homes from urban areas to outlying islands including Lamma and Kau Sai Chau, off Sai Kung.

He would also reclaim 150 hectares of land off the southwestern coast of Lamma for development, and build a bridge linking it to Hong Kong Island.

"A study will be conducted to build a mega prison on Lamma and to group all prisons and correctional facilities in one place. It can, on the one hand, be a better use of resources, and on the other hand, also free up several hundred hectares of land in urban areas for development," the manifesto said.

He also proposed relocating the city's container terminals to the southwestern coast of Tsing Yi Island to free up 300 hectares of land in Kwai Chung. He said the existing training facilities for the disciplined services should also be relocated to Tsing Yi, freeing up another 300 hectares of urban land for development.

Sin said he would also review the use of government land that had been left idle, as well as properties granted to NGOs, so as to utilise the sites for "more effective purposes".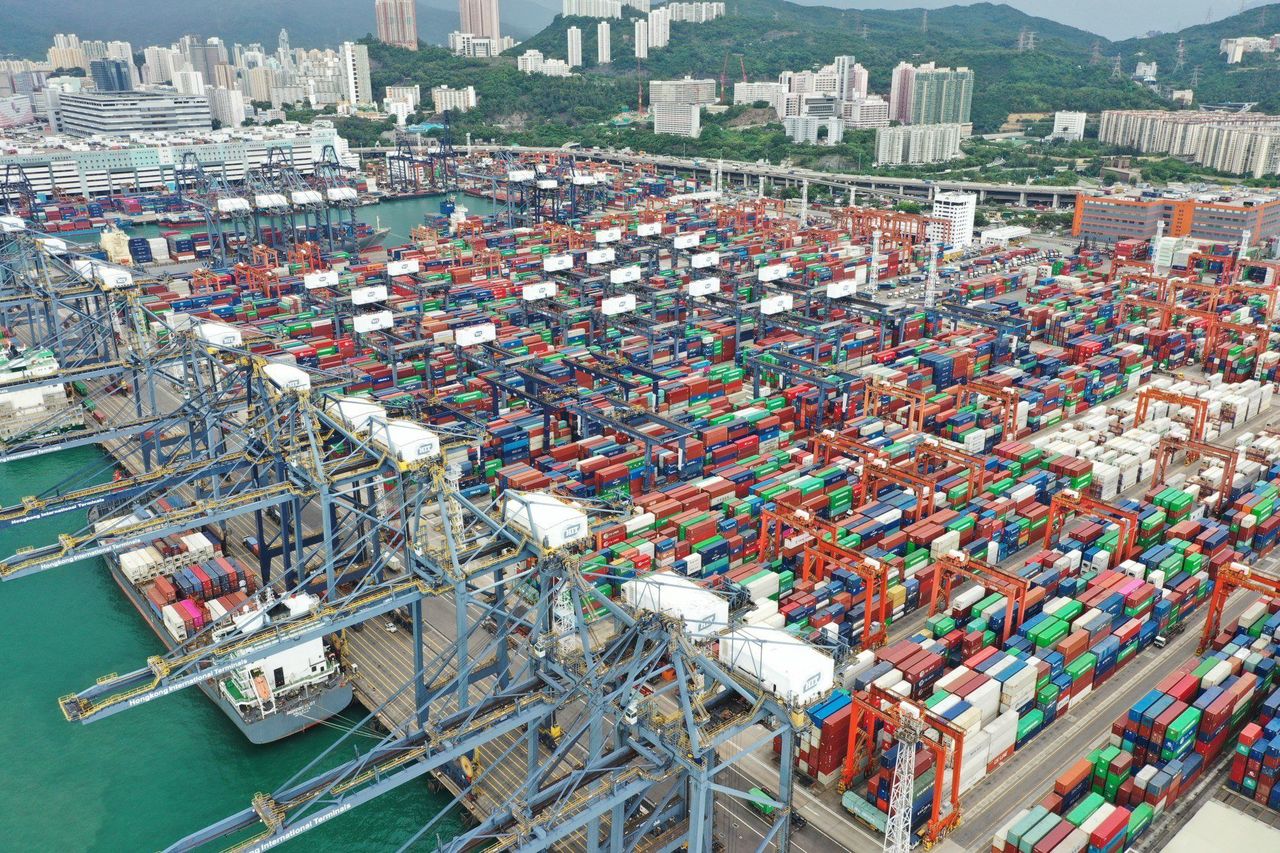 Sin has proposed moving the city's container terminal to Tsing Yi to free up land for development.

On labour issues, he proposed allowing employees who lost their jobs during the recent recession to make early withdrawals from their Mandatory Provident Fund accounts, or to use their accrued benefits for first-time home purchases.

In addition to passing security legislation under Article 23 of the Basic Law, Sin also pledged to review the Trade Unions and Societies ordinances to plug possible loopholes.

He said he had worked out his plans after careful research and studies.

"I've visited Lamma many times for field studies. The island has only several thousand residents. As for visitors, there are only some 1,000 over weekends. [Developing Lamma] should be better than developing country parks," he said.

Hong Kong Island West lawmaker Chan Hok-fung, of the Democratic Alliance for the Betterment and Progress of Hong Kong, expressed reservations about the proposal to build a mega prison on Lamma.

"It is the last thing the residents or villagers there would want. As far as I know, there was no consultation with the islanders on such a plan," he said.

Hong Kong-born Briton Oliver Armistead, who has lived on Lamma for 23 years, is among residents who oppose the plan.

Armistead said the islands of Hei Ling Chau and Lantau already had prisons and would be better suited for expansion or reclamation for such facilities. "Why not expand current facilities where there is clearly more room to do so than create a whole new area with all the related security risks associated with doing so?" he said.

Polytechnic University political scientist Chan Wai-keung said the Lamma plan showed Sin or his election team had failed to come up with a visionary plan to solve the land problem. "It is more like a social media influencer commenting on a particular government measure. People would expect more from someone who aims to be the next chief executive," Chan said.

But fellow current affairs commentator Hui Ching, research director at think tank the Hong Kong Zhi Ming Institute, said he was pleased to see someone come up with new ideas to try to tackle the land issue.

The chief executive election is scheduled for March 27, and a two-week nomination period for candidates is expected to kick off on February 15. Hopefuls must secure nominations from at least 188 of the nearly 1,500 members of the Election Committee to formally run. Carrie Lam's current term is set to expire in June, though she has repeatedly declined to say whether she will seek re-election.

Sin is the only person who has publicly indicated his intention to join the race, although speculation has swirled around other potential contenders, including Financial Secretary Paul Chan Mo-po and the former chief of the World Health Organization, Dr Margaret Chan Fung Fu-chun.