Top names among John Lee's star-studded campaign team include businessmen Li Ka-shing and Allan Zeman, as well as past chief executive hopeful Regina Ip.
Hong Kong chief executive candidate John Lee Ka-chiu has recruited about 150 political and business heavyweights to steer his campaign in the final stretch of his run for the city's top job, putting together a team triple the size that advised the current leader during her bid five years ago.

A Post analysis of the list released on Tuesday found at least half of the people on his 148-member team came from the commercial or industrial sectors, 15 were from academic institutions or think tanks and at least 16 were closely affiliated with mainland Chinese companies.

Lee, the sole candidate approved for the May 8 poll, wanted a broad cross section of advisers to underscore the unity of the pro-establishment camp, a core campaign member said.

"Heavyweights have been responsive to Lee's invitation to showcase the solidarity of the pro-establishment camp," the insider said.

Among Lee's advisers are several of the city's richest tycoons, such as CK Hutchison founder Li Ka-shing, Henderson Land Development founder Lee Shau-kee, Sun Hung Kai Properties chairman Raymond Kwok Ping-luen, Wharf Holdings chairman Peter Woo Kwong-ching and New World Development chairman Henry Cheng Kar-shun.

They were among 58 heavyweights named as advisers to Lee's campaign, according to the list published by his election office. The chief executive candidate's bid will also feature a 90-member presidium, or council of chairpeople.

The presidium will include entertainment tycoon Allan Zeman, as well as Henry Tang Ying-yen and Anthony Wu Ting-yuk, both standing committee members of the Chinese People's Political Consultative Conference (CPPCC), the nation's top advisory body.

Other campaign advisers include former Legislative Council president Jasper Tsang Yok-sing, Sino Group chairman Robert Ng Chee Siong and his son, Daryl Ng Win-kong, and All-China Federation of Returned Overseas Chinese vice-chairman Lo Man-tuen.

Names previously expected to run for the city's top job also appeared on the published list, such as former World Health Organization (WHO) director general Margaret Chan Fung Fu-chun, who will serve as an adviser, lawmaker Regina Ip Lau Suk-yee and Charles Li Xiaojia, former head of Hong Kong Exchanges and Clearing (HKEX). Ip and Li are both members of the presidium.

Beijing heavyweight Tam Yiu-chung, director of Lee's campaign office, on Wednesday morning said the team had taken reference from previous elections and had planned to form these two groups for a while, but the invitations took time. He said those involved had rich social experience, were highly respected and had contributed to society.

"The advisers are like honorary representatives, while the council of chairpeople serves as an advisory board that can provide insights. Both groups will be beneficial to the drafting of Lee's political platform and other work in the future," he said.

Another source said a large team could underline the candidate's broad-based support from all walks of life, adding that team members were expected to advise Lee on the creation of his election platform for the end of the month.

"Policy details are not expected in the platform. Yet it has to be precise and indicative of Lee's 'result-oriented' leadership approach," the insider said.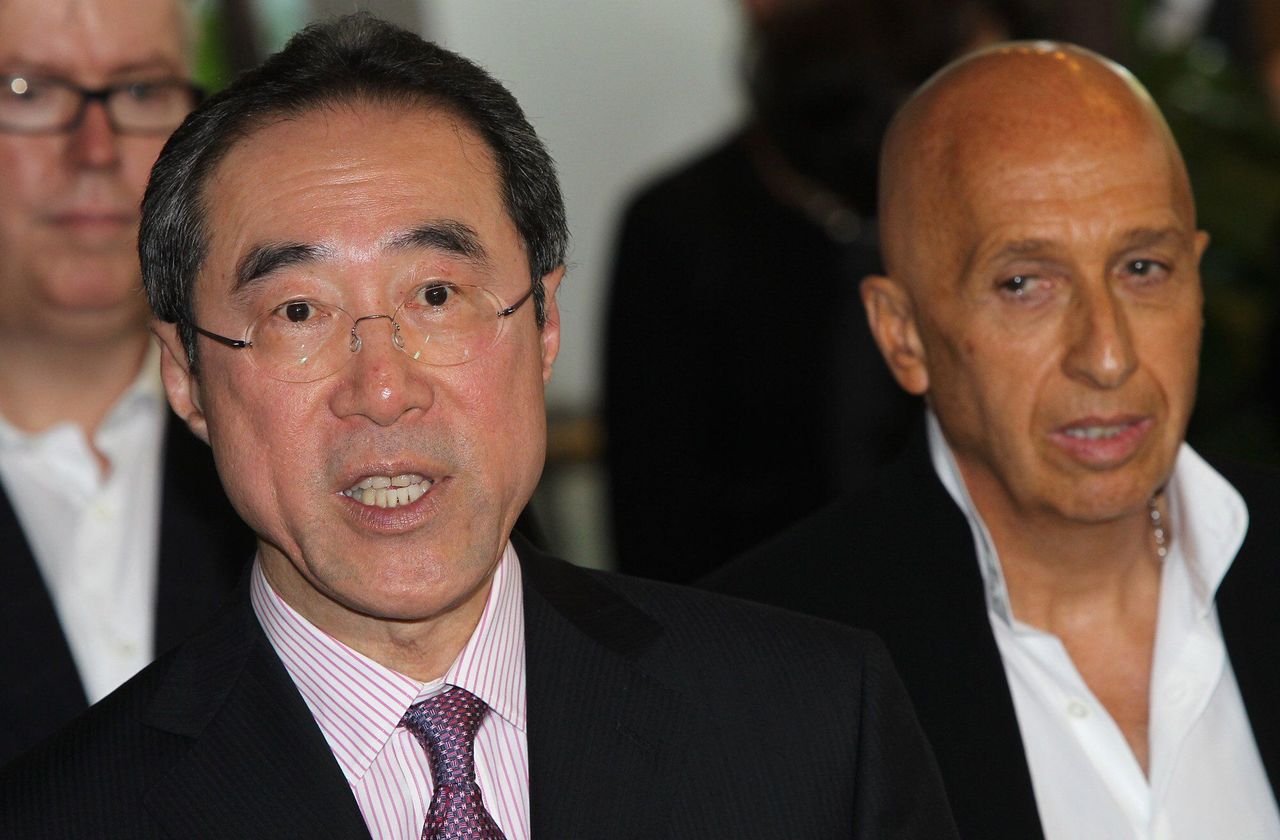 West Kowloon Cultural District Authority Chairman Henry Tang (left) and entertainment tycoon Allan Zeman are among members of John Lee's campaign team.

The names of heavyweights who will join Lee's team emerged one week after he announced a 17-member team, led by Tam Yiu-chung, the sole delegate to the nation's top legislative body, to launch his campaign.

Speaking to the Post on Tuesday, Tsang, who currently heads the Hong Kong Policy Research Institute, said he was invited by Tam to serve as a campaign adviser.

In February 2017, less than two months before the previous election, then leadership candidate Carrie Lam Cheng Yuet-ngor assembled a campaign team of 49 people, comprising a 12-member presidium, 26 senior advisers, and 11 directors and deputy directors.

During an exchange session with Election Committee members on Tuesday, pro-establishment loyalists urged Lee to turn Hong Kong into a regional cultural hub as part of Beijing's national plan and introduce the shelved local national security legislation that would complement the one imposed upon the city by the central government.

Tang, who is both a member of Lee's presidium and the CPPCC's standing committee, called on the chief executive candidate to foster a more vibrant cultural scene in Hong Kong.

"Beijing's 14th five-year development plan has spelled out how Hong Kong will have to become the cultural hub linking China and the rest of the world," said Tang, who is also the chairman of the West Kowloon Cultural District Authority and served as chief secretary between 2007 and 2011.

"It's not just about art, it should be turned into an industry that creates a lot of job opportunities," he said.

Chan, a former WHO director general, called on Lee to safeguard the principle of "patriots ruling Hong Kong".

"For example, Article 23 of the Basic Law will have to be implemented as soon as possible," she said, referring to the local security bill that Hong Kong was required to legislate under its mini-constitution.

"I hope the future chief executive can attract talent from all sectors of Hong Kong to form a team that is loyal to the country, passionate about Hong Kong and highly accountable to the Hong Kong people."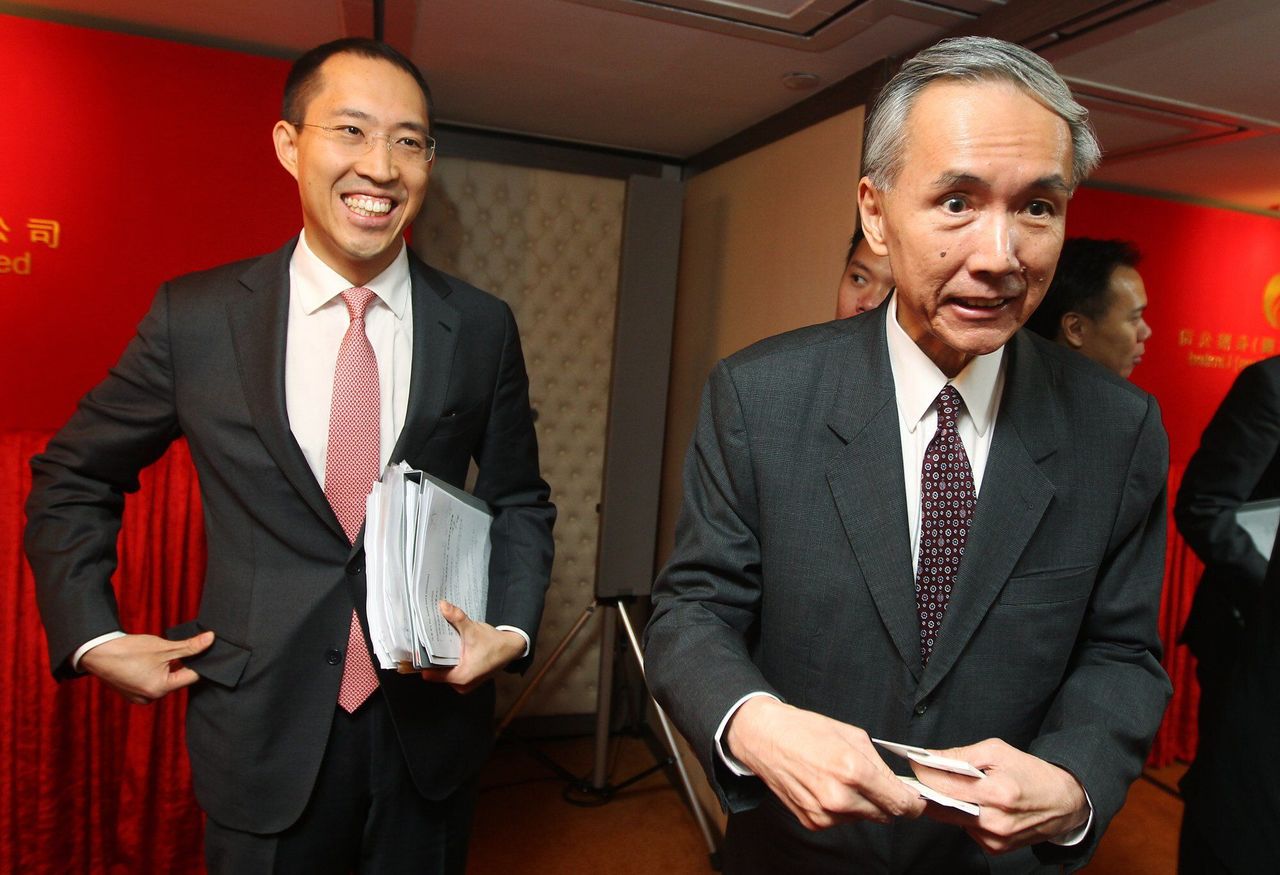 Sino Group vice-chairman Daryl Ng (left) and chairman Robert Ng.

On Monday, Lee became a formal contender in the chief executive election after an eligibility review committee tasked with vetting applicants for national security risks validated his candidacy.

The 1,454 members of the Election Committee will cast their ballots on May 8 to choose the city's next leader. Lee previously received 786 nominations before he formally submitted his bid last Wednesday, with a candidate required to get 750 votes to secure the post of chief executive.

Former HKEX head Li said the world should "rest assured" that the city would be stable under Lee's leadership.

Frederick Ma Si-hang, a former secretary for financial services and the treasury, told a television programme on Tuesday that the former policeman needed to recruit the right people for his prospective team of ministers.

"It is important that we have people who are committed to the government, who won't treat their government positions as jobs but as a mission. They must really dedicate their time to making Hong Kong a better place," Ma said.

He added that the most important quality for ministers was to have "heart", saying that joining the government should not be about the salary.

Hong Kong faced four deep-rooted issues, Ma said, namely housing supply, an ageing population, economic transformation and the government's ability to execute decisions.