Housewives say they feel empowered by a project that taught them how to sew and sell their creations.
Anila, a housewife of Pakistani descent born in Hong Kong, finally has the chance to make her own money rather than relying on her husband's, which is typically used for the household.

The stay-at-home mother, who asked to be referred to by her first name only, took part in a project launched by the Zubin Foundation which taught women how to sew and sell their creations.

"When I see someone buying my bag [that I sewed], I cannot help but smile," the 43-year-old said at a Christmas bazaar on Saturday. "When I received my first HK$120 (US$15) then I realised I would get paid. I was so excited."

Anila has been saving to pay for dinner – a halal roasted duck – for her 19th wedding anniversary on Sunday. Her husband is a driver earning around HK$20,000 per month and they live in public housing with their three sons.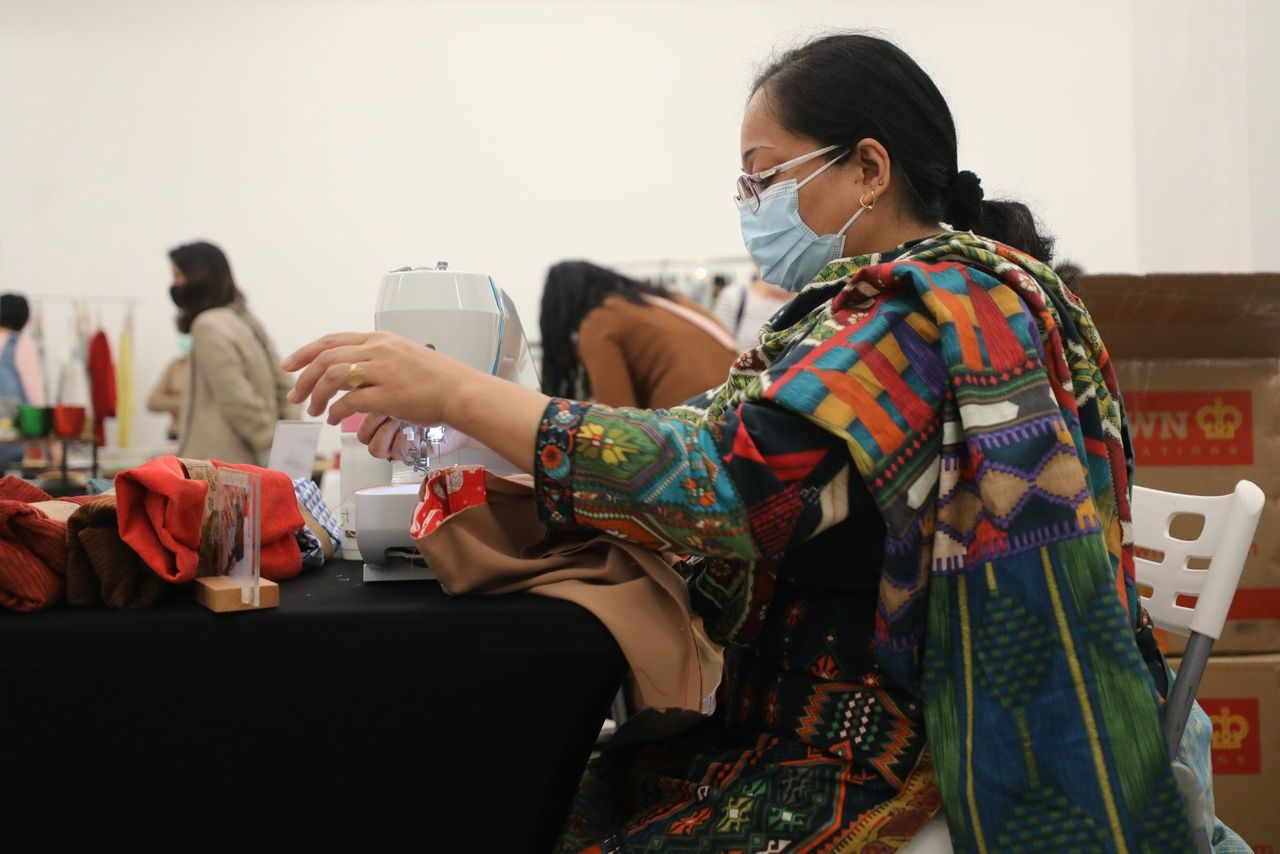 Anila sews at the Women's Empowerment Christmas Bazaar in Central on Saturday.
She said she felt empowered by the initiative launched by the Zubin Foundation, a charity that supported the city's ethnic minority communities through regular outreach including visiting homes in Kowloon and Kwun Tong.
Founder and CEO of the Zubin Foundation Shalini Mahtani said during the
coronavirus
pandemic, many women found their family income had decreased and they wanted to earn money to contribute. They felt isolated, she said, so they wanted to work and learn new skills.
She told the Post that the charity bought eight sewing machines and hired a woman to give lessons at the charity's centre. During the past two months, with fabric donated by residents, around 35 women ranging from 25 to 60 years old took part in the project.
They sewed bags which went on sale at a Women's Empowerment Christmas Bazaar in Tai Kwun in Central, which opened on Saturday and will close on Sunday. Each bag was sold for between HK$60 and HK$100.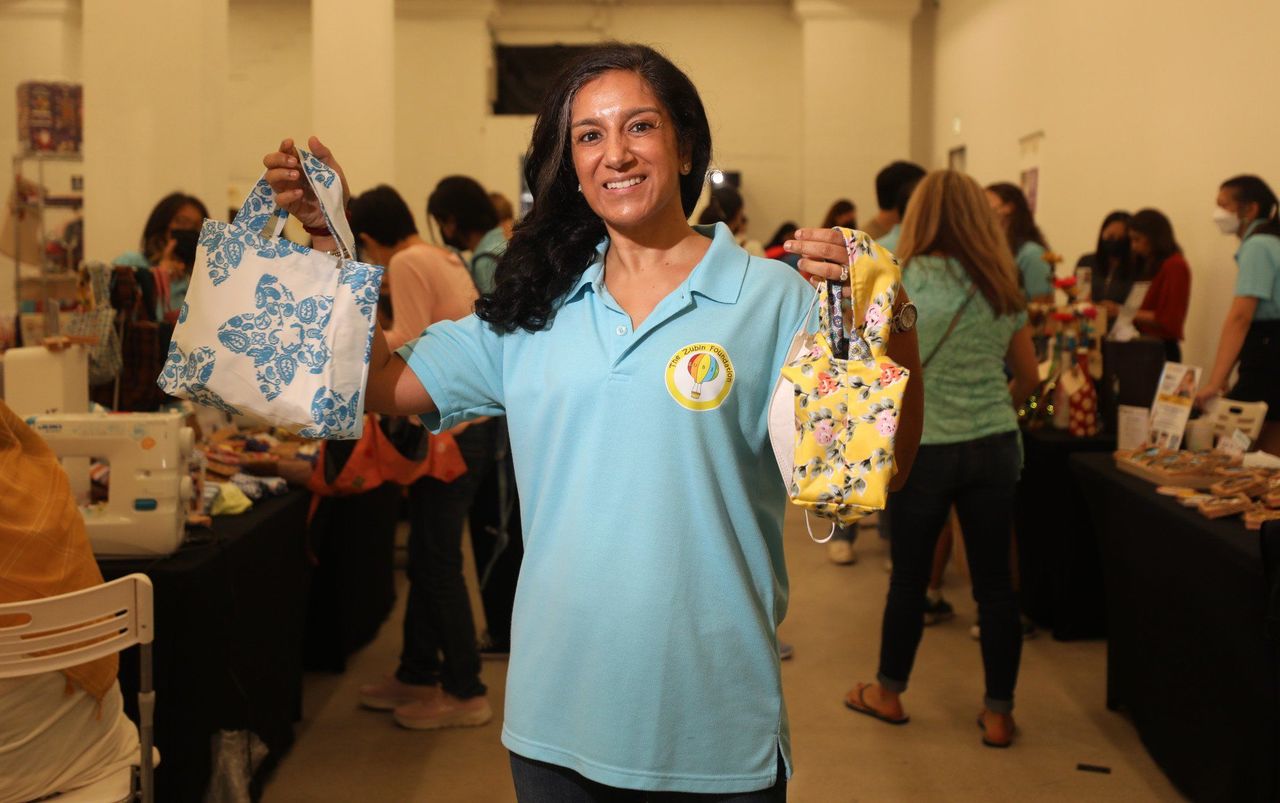 Shalini Mahtani, founder and CEO of the Zubin Foundation, holds bags made by women who took part in the charity's sewing project.

The women of Pakistani, Indian and Nepali origin were paid per bag they sold. The project was funded by Barclays bank.

Speaking to the Post exclusively at the event, Secretary for Labour and Welfare Chris Sun Yuk-han praised the project: "It's more than just giving them money or a subsidy."

"It's more like teaching them how to make a living. They're talented, and they're doing some great handicraft. People love it. So I look forward to more of that kind of initiative going forward."

The ethnic minority population in Hong Kong has increased to about 264,000 currently, not including foreign domestic workers. About 95,000 of them are South Asians.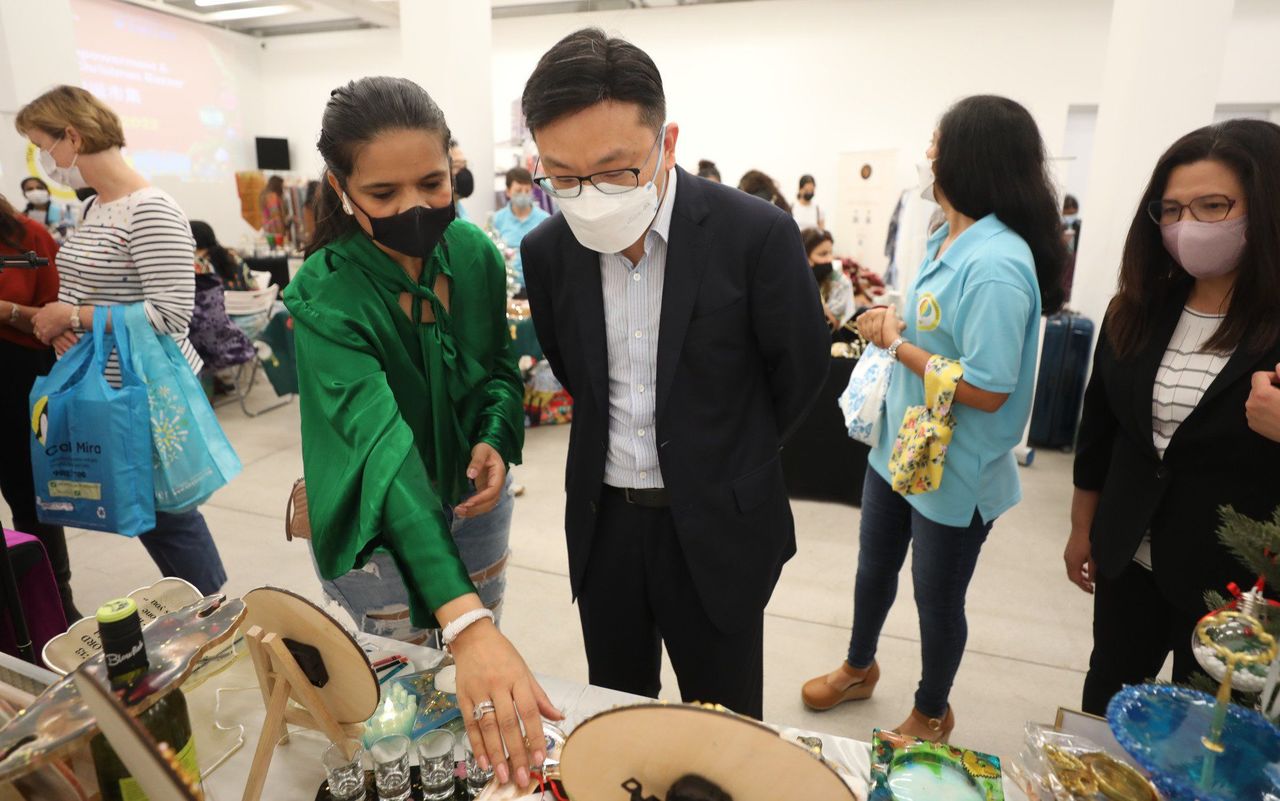 Secretary for Labour and Welfare Chris Sun (centre) attends the Women's Empowerment Christmas Bazaar on Saturday.

The Zubin Foundation estimated that one in five women in Hong Kong live in poverty, with one in four of them having an ethnic minority background.

Pointing to the city's current labour shortage, Sun said starting next year the Labour Department would be recruiting more young people from ethnic minorities to work in jobcentres to be a "bridge" between the community and provide better services for those looking for work.

There were around 15 stalls at the bazaar with women selling products such as candles, jewellery and chocolate made in Hong Kong.

Arshad, 62, who asked to be referred to by her first name only, is a housewife and has been sewing since she was a young girl in her native Kashmir. She makes clothes for her six children.

"Why should women just stay home and do household chores and take care of the kids? We need to get out and learn and work. I feel strongly about that."

The 62-year-old, who moved to Hong Kong in 2008, lives in government housing in Kowloon with her husband, 70, daughter-in-law, 31, son 32, and three young grandchildren.

Her husband works as a security guard earning HK$13,000 per month. Her son worked as a food delivery driver, but following an accident, he is now on the government's Comprehensive Social Security Assistance scheme.

The project was an opportunity for her to get out of the house and meet new people. It also allowed her to help pay for her medical expenses, she has diabetes, and buy herself treats, such as fruit.