In closed-door hearing, Zen's lawyers applied to West Kowloon Court to retrieve his Hong Kong passport.
A Hong Kong court has allowed retired Catholic leader Joseph Zen Zu-kiun who is being investigated for alleged collusion with foreign forces under the national security law to attend the funeral of former Pope Benedict in the Vatican, the Post has learned.

In a closed-door hearing on Tuesday, Zen's lawyers applied to West Kowloon Court for the return of his Hong Kong passport so that he could make it to the 95-year-old former pontiff's funeral, to be held at 9.30am local time on Thursday.

It was understood that Principal Magistrate Peter Law Tak-chuen, one of the few jurists approved by Hong Kong's leader to oversee national security proceedings, had allowed Zen to travel between Wednesday and Sunday, after the prosecution raised no objection.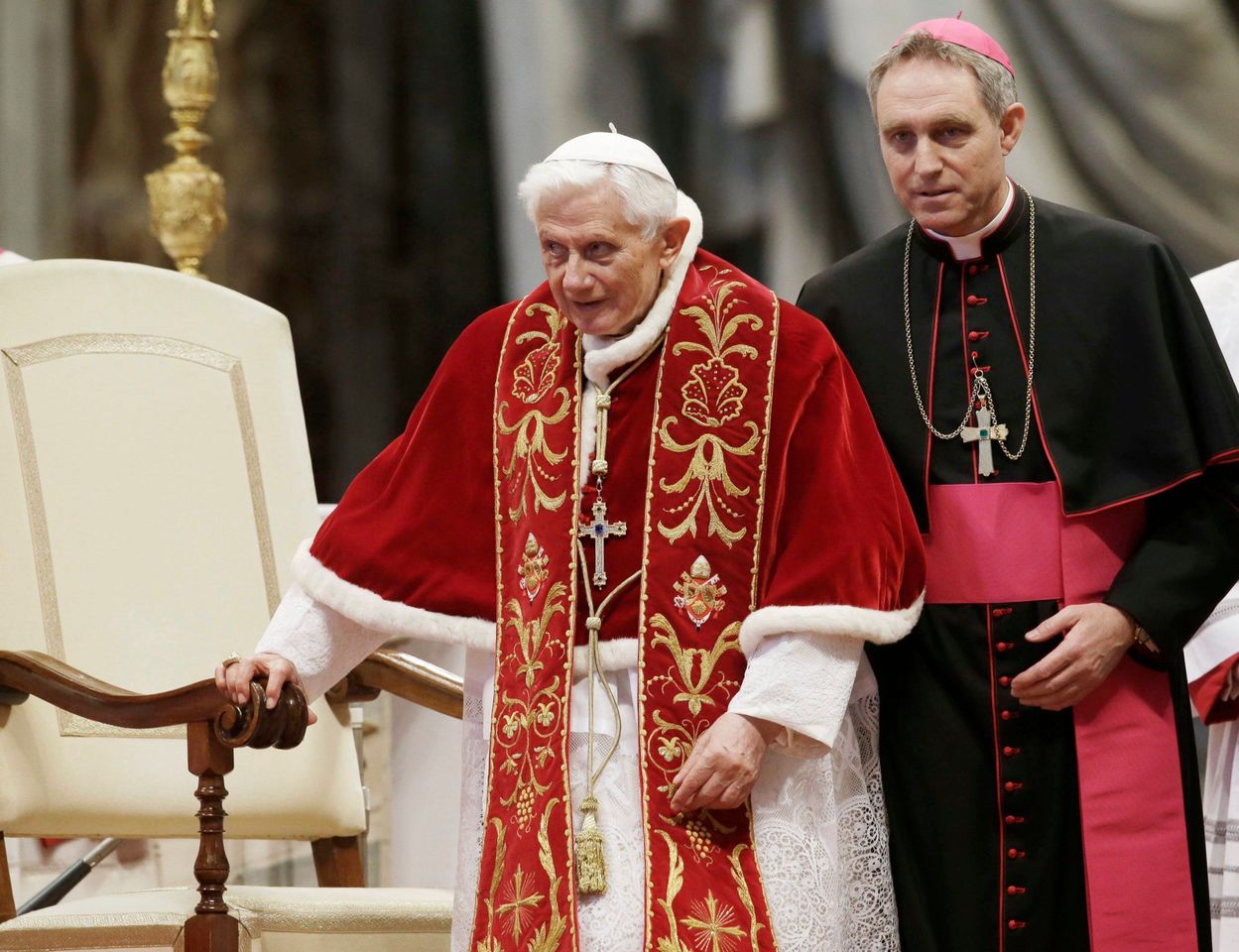 Former Pope Benedict died at the age of 95.
The retired bishop and former head of the Hong Kong diocese was also ordered to surrender his passport to police upon his return to the city. He is believed to be the first person arrested on suspicion of a national security offence to be allowed by a court to leave the city while under investigation.
Zen, who turns 91 next week, saw his passport confiscated after he was arrested, along with five other activists behind the now-defunct 612 Humanitarian Relief Fund last year on suspicion of colluding with foreign forces. The fund was set up in June 2019 for those involved in the anti-government protests that year.
The six were fined up to HK$4,000 (US$512) each in November after being convicted of failing to register the fund with the force as required under the Societies Ordinance. After the court's ruling, their travel documents remained in police custody while the national security investigation continued.
The fund's five former trustees – Zen, singer Denise Ho Wan-see, former Lingnan University academic Hui Po-keung, and ex-opposition lawmakers Margaret Ng Ngoi-yee and Cyd Ho Sau-lan – have filed an appeal to the High Court against their convictions. No hearing dates have been fixed yet.
The five were first arrested in May last year after Hui, who had been put on a list of people who would be stopped by law enforcers if they attempted to leave the city, tried to catch a flight to Germany.
The sixth defendant, the fund's former secretary Sze Ching-wee, was arrested in November and has currently not lodged an appeal.
During the West Kowloon Court trial in September, prosecutors sought to prove that
the fund was not eligible for a registration exemption, saying it had a political agenda and affiliations with activist groups both local and abroad.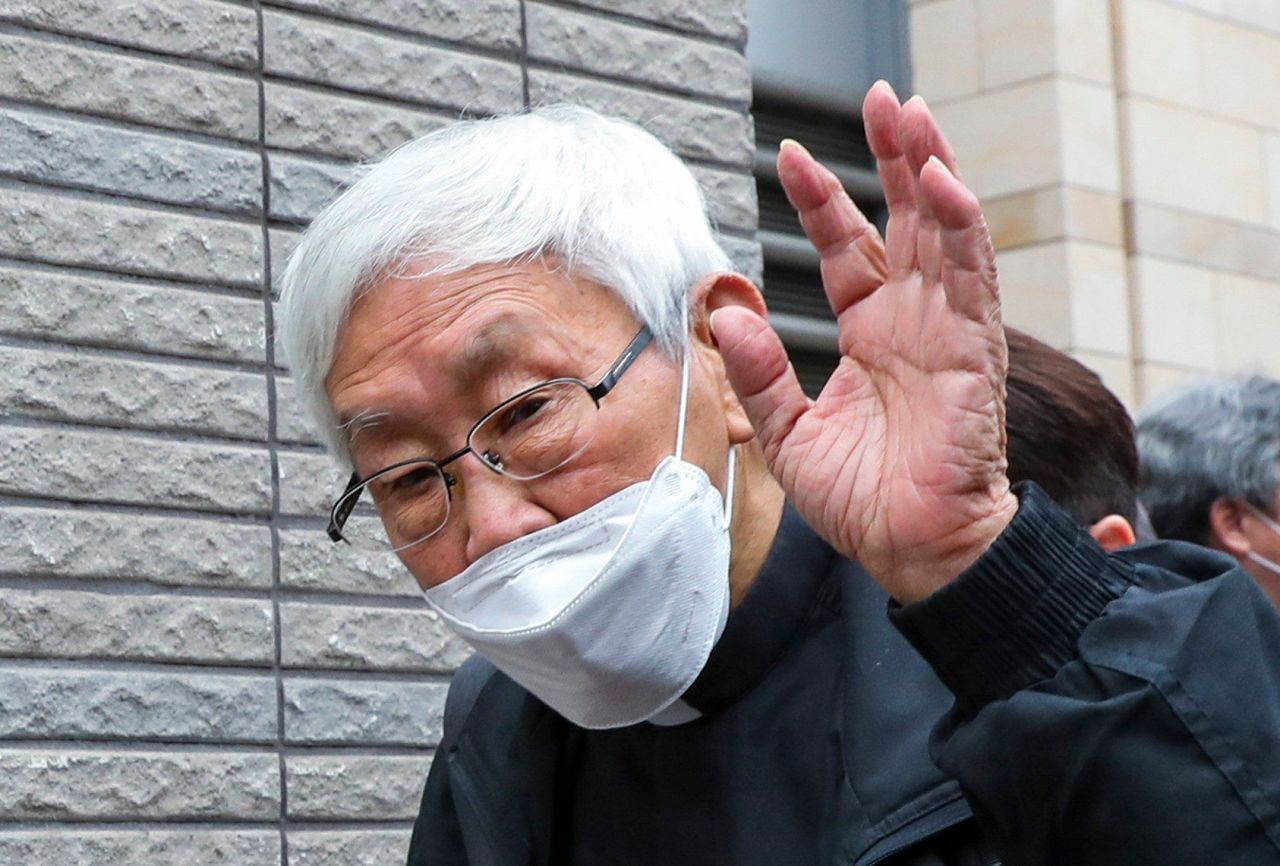 Retired Catholic leader Joseph Zen was arrested last year on suspicion of colluding with foreign forces.

The court heard the fund had accepted nearly 100,000 donations worth a total of HK$270 million between June 2019 and October 2021, with some of the money used to subsidise organisers of anti-government protests, international lobbyists and foreign organisations hostile to Beijing.

The group had also held press conferences and crowdfunding events, sponsored at least 29 political campaigns and hired more than 20 workers through a consultancy firm, according to prosecutors.

Some of the external entities named by prosecutors include the Taiwan-based Judicial Reform Foundation and New Hong Kong Cultural Club, a pro-independence group founded by Hongkongers in Canada.

In convicting the six in November, Principal Magistrate Ada Yim Shun-yee held that the registration regime under the Societies Ordinance did not impose excessive restrictions on the freedom of assembly and association ­protected by the Basic Law, the city's mini-constitution.