The 26-year-old prop was set to debut against New Zealand, but a sole Hong Kong cap from 2019 proves problematic, with Tonga manager questioning his eligibility to play for the city in the first place.
Former Hong Kong rugby player Tau Koloamatangi has been forced to put his Tonga national debut on hold due to confusion over his eligibility.

The 26-year-old, who played for Hong Kong men's Premiership side Valley up until March and represented Hong Kong against Belgium in 2019, was called up for Tonga's test match against New Zealand last Saturday but was subsequently replaced in the squad as governing body World Rugby continues to determine his national team status. The All Blacks won 102-0 at Mt Smart Stadium in Auckland.

Tonga manager Lano Fonua said he was "pretty confident" that Koloamatangi will get clearance to make his debut at some point, claiming that the prop may not have met the residency requirements for his single Hong Kong cap. WHERE WAS HE BORN NEW ZEALAND? HONG KONG NATIONAL THE?

"He couldn't get the clearance from World Rugby. That's being worked through at the moment, but we couldn't get it in time. It's a case of whether he was actually available to play for Hong Kong in the first place. We'll see what happens. We're pretty confident he will play for Tonga and that capping by Hong Kong was not legal," Fonua told New Zealand news outlet Stuff. He also told Agence France-Presse that it "could take weeks, possibly months" for the situation to reach a conclusion.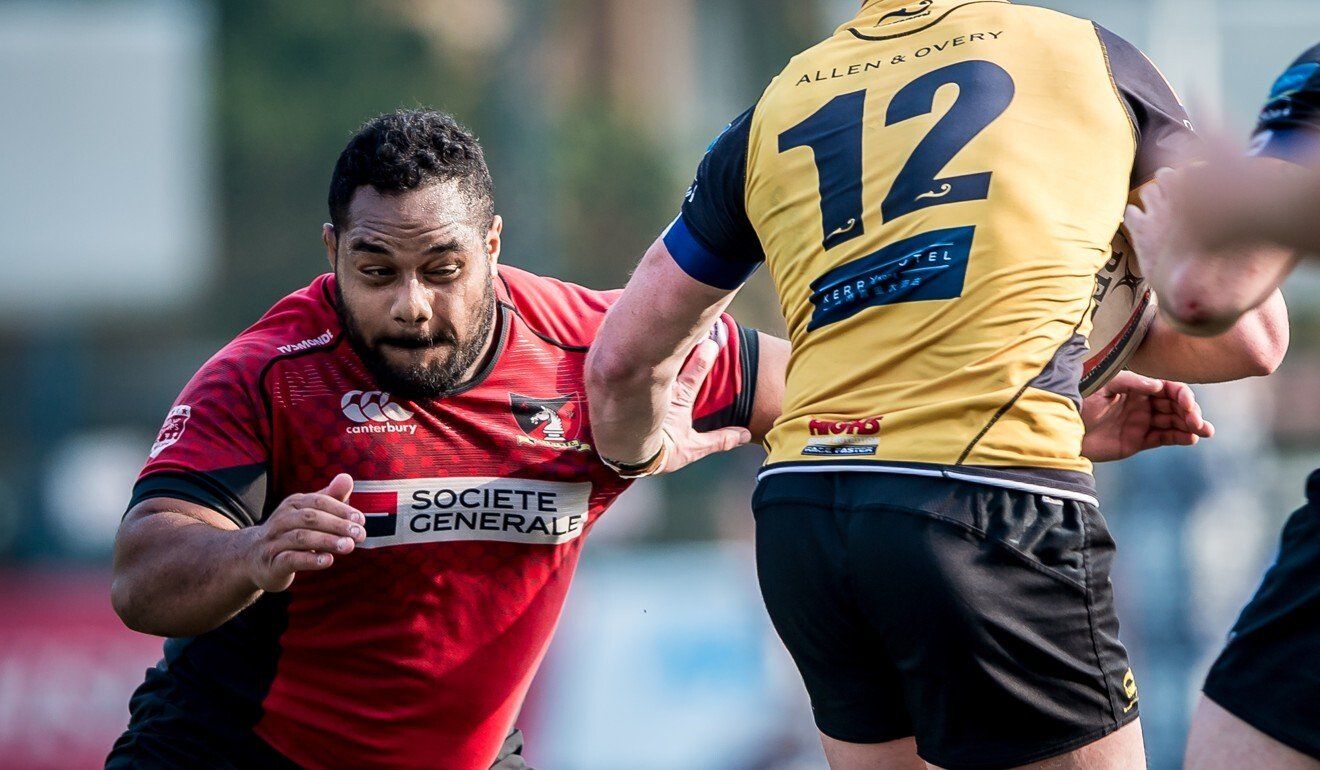 Former Valley player Tau Koloamatangi playing in a Premiership league game against Tigers at King's Park in 2017.

Hong Kong Rugby Union chief Robbie McRobbie confirmed he was aware of the situation and is working with the Tongan Rugby Union and World Rugby for clarifications and solutions.

Koloamatangi told the Post he could not speak on the matter.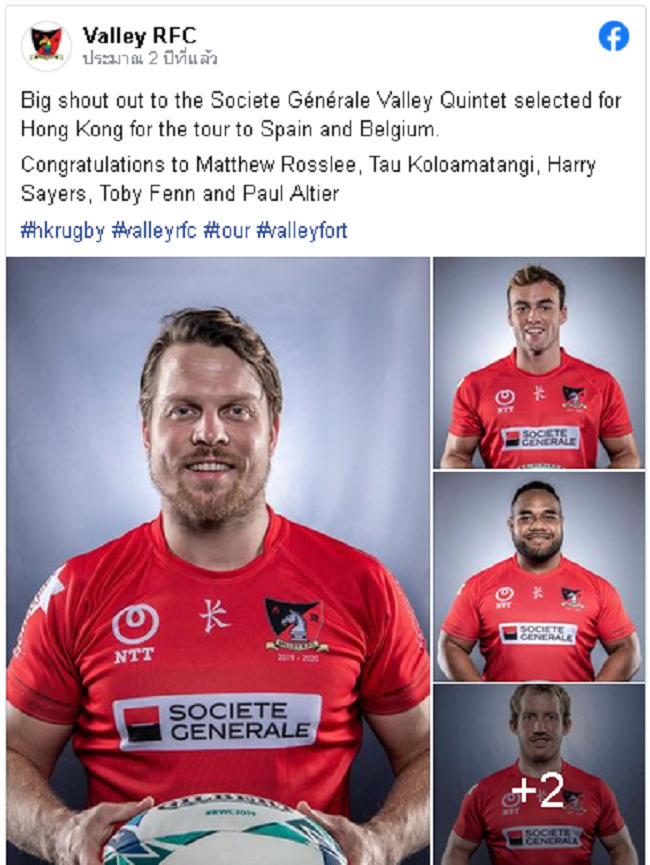 World Rugby's national team representative eligibility regulations state that players may only play for the senior 15-a-side national representative team of the country in which they were born in; one parent or grandparent was born in' or has "completed 36 consecutive months of residence immediately preceding the time of playing".

Furthermore, a player who has played for one national team is "not eligible" to play for a national representative team "of another union".

Koloamatangi is a former New Zealand U20s player and U20s World Cup winner. He joined Hong Kong side Valley in 2016 and soon became a formidable front-row presence, helping to win two championships. He made his Hong Kong team debut in a win over Belgium in Brussels in 2019 and also featured for the South China Tigers in the Global Rapid Rugby last year.

In March, Koloamatangi left Valley for Manly RUFC in Sydney, Australia, to play in the New South Wales Rugby Union and Shute Shield. He was previously touted as a potential Super Rugby player by Kiwi outfit Waikato Chiefs.

Tonga are without their usual selection of senior players after the Covid-19 pandemic limited travel for many of its overseas stars. Half of their 30-man squad for the New Zealand match were uncapped, while it looks increasingly unlikely that Koloamatangi will feature in Tonga's upcoming World Cup qualifier against Samoa.