Sleep disturbance, anxiety and depressive symptoms among problems faced by patients, HKU Jockey Club Institute of Cancer Care survey finds.
Almost one-third of cancer survivors in Hong Kong have continued to experience significant distress after their treatment, with all of them failing assessments on at least one health and lifestyle indicator on the road to recovery, a survey has found.

The HKU Jockey Club Institute of Cancer Care, the city's first research and treatment centre specifically for the disease, released the findings on Tuesday, and said they showed the need for a paradigm shift in the area.

"Physical and psychological symptoms have a profound impact on the well-being of cancer patients and survivors, which may ultimately undermine the effectiveness of their treatment and recovery," institute director Dr Wendy Lam Wing-tak said.

"It is time to change our concept about cancer, its patients and their recovery. Cancer should be seen as a chronic disease, while cancer patients and survivors should be given long-term and sustained support for a more robust outlook of health."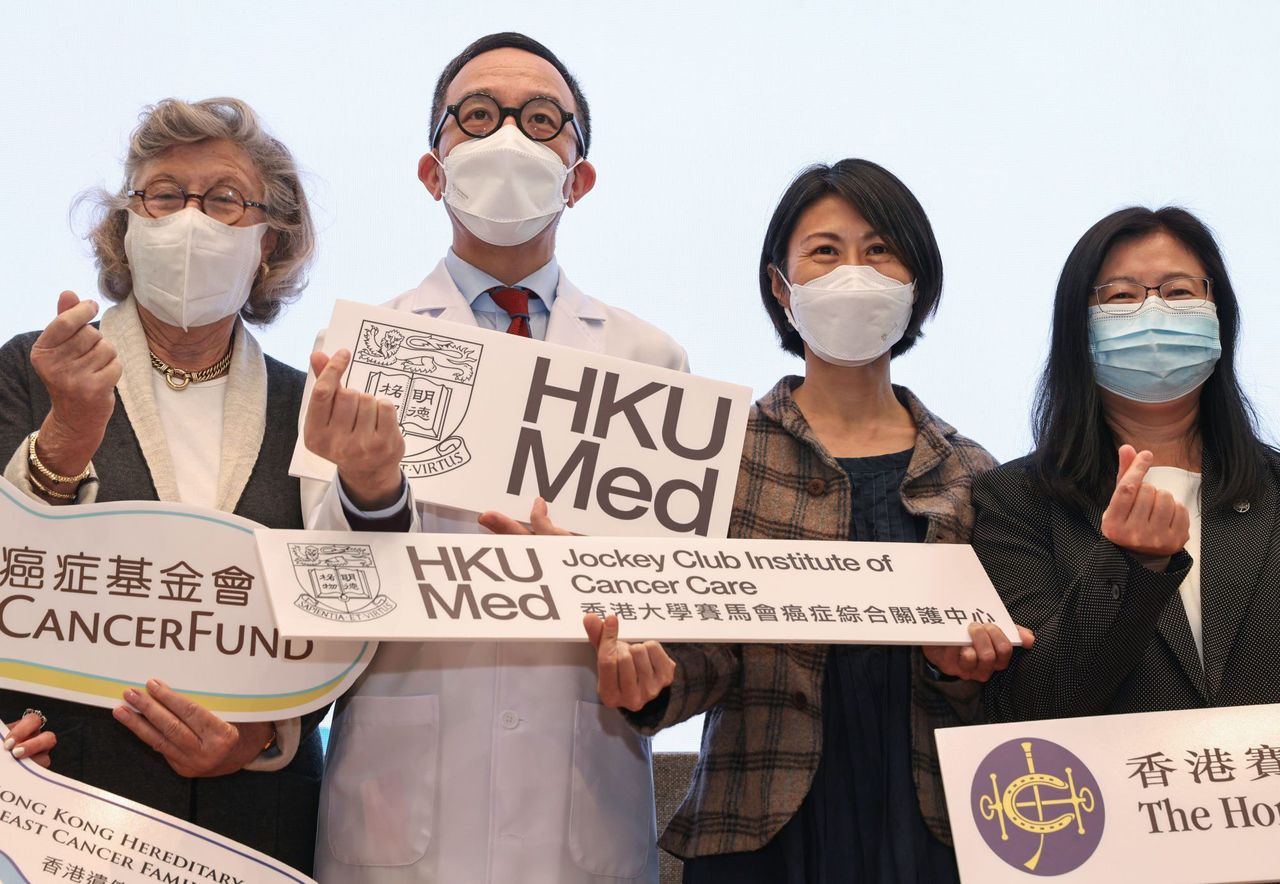 Sally Lo (left) of the Hong Kong Cancer Fund, HKU's Professor Gabriel Leung, Dr Wendy Lam and the Jockey Club's Imelda Chan.

Cancer is the No 1 killer in Hong Kong, accounting for 30.5 per cent of all registered deaths in 2019. Globally, cancer incidence is projected to reach 21.7 million new cases by 2030.

Established in 2018 by the University of Hong Kong's faculty of medicine and financially supported by the Jockey Club Charities Trust, the institute has so far served more than 15,300 patients.

It set up the city's first community-based multidisciplinary cancer survivorship clinic last year to help patients to manage their post-treatment symptoms and offer them personalised advice on diet and physical activity.

In a poll of all 512 patients the clinic has served since last year, nearly half of the respondents reported subclinical, post-treatment distress. Subclinical is a term describing conditions that are not severe enough to present observable symptoms. Another 29 per cent had distress that reached clinical levels.

In the highest tier, the most common issues included sleep disturbance (52 per cent), neuropathy (38 per cent), anxiety (36 per cent) and depressive symptoms (26 per cent).

For those with severe anxiety or depressive symptoms, 90 per cent expressed grave concerns about cancer recurrence.

The patients were also assessed on 13 health indicators, including body mass index (BMI), central obesity, muscle strength and cardio-fitness, and their intake of red meats, whole grains, and fruits and vegetables. All of them failed on at least one metric, with 67 per cent not meeting four or more of those criteria.

Areas that saw the worst results included patients' hand grip strength, where 85 per cent had a below-standard score, and the six-minute walk test, in which 73 per cent displayed sub-par cardiovascular function.

In Hong Kong, patients with an active cancer receive routine treatment, but symptom monitoring and support become sparse – every three to six months or on an annual basis for an appointment – beyond the treatment phase.

The survivorship clinic provides at least two sessions that are 2½ to three hours long, with professional support from dietitians, clinical psychologists and counsellors, among others.

The Jockey Club Charities Trust has committed HK$1.3 billion (US$166.7 million) to the institute, which said it would redevelop Grantham Hospital with two new buildings, combining treatment and research at one site.