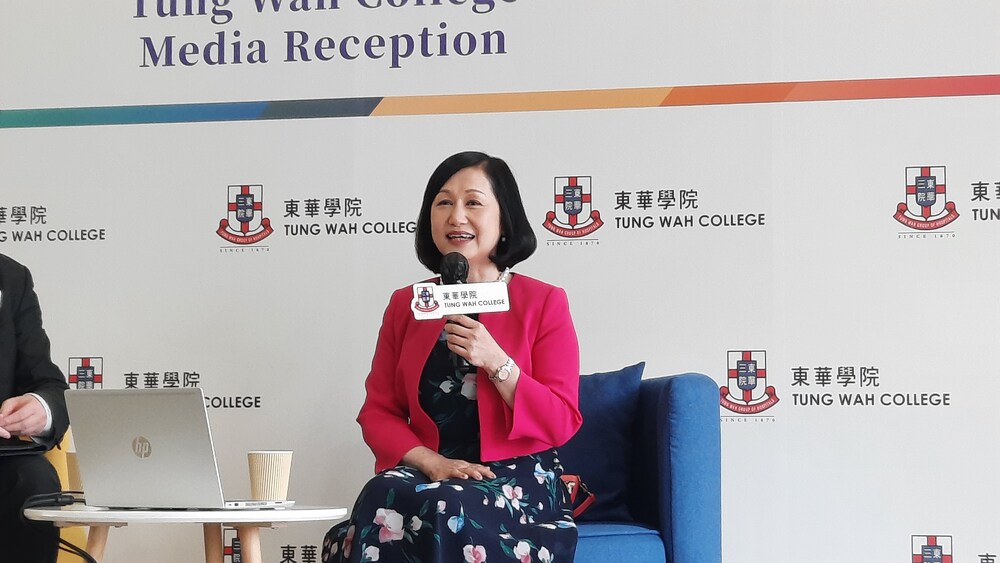 Hong Kong can't overly rely on non-locally trained nurses: president of Tung Wah College
Authorities must make sure non-locally trained nurses who come to work in Hong Kong can provide safe nursing services with quality, said Sally Chan Wai-chi, president of Tung Wah College.
The Nursing Council of Hong Kong must be a gatekeeper, Chan also told media on Thursday, days after the Health Bureau proposed axing a licensing examination to lure overseas nurses and to tackle the brain drain in healthcare sector.

Chan also referred to the case of Singapore as the Lion City once imported a significant amount of overseas nurses at once but soon found that the move didn't work out in the long run.

The supply wasn't stable and some overseas nurses treated Singapore as a stepping stone, for they soon traveled to work in other countries after obtaining a registration in Singapore, Chan noted.

The headmistress believed what matters most is that there will be relevant standards and requirements set up by professional bodies and organizations.

She pointed out that it is "dangerous" to only let the employer judge if a nurse's performance is satisfactory.

Currently, there are some 2,000 nursing students studying at Tung Wah College. Starting the new school year, the Social Welfare Department will also fully sponsor 150 higher diploma nursing courses run by the college for five consecutive years, replacing the quota under the Study Subsidy Scheme for Designated Professions/Sectors (SSSDP).

When asked if graduates are limited to work in the social welfare sector following graduation, Chan said very few graduates opted not to work for the department, according to past experiences.

Chan added the society will also be benefited even if the graduates choose to work for other organizations after obtaining relevant professional qualifications.

Chan noted that Tung Wah College is still striving towards its goal of becoming a private university by 2025, and said the school has obtained one of the three required Programme Area Accreditation (PAA). Chan was confident that the school can obtain the remaining two in the next two years.

Separately, the college announced the employment situation of last year's graduates that their monthly salary was about HK$30,000 on average, marking a 1.1 percent increase compared to the previous year.