Demand was fuelled by steep discounts offered by the developer and speculation over a potential increase in the city's prime rate.
Hong Kong's second weekend of property sales in July enjoyed robust demand as buyers took advantage of steep discounts, while making a pre-emptive move ahead of the city's potential first prime rate increase in four years.

Sun Hung Kai Properties (SHKP), the city's biggest developer by market cap, sold 261 flats – or 78 per cent – of the 336 units on offer at phase 1A of its Novo Land development in Tuen Mun as of 4.30pm on Saturday, according to local property agents and media reports.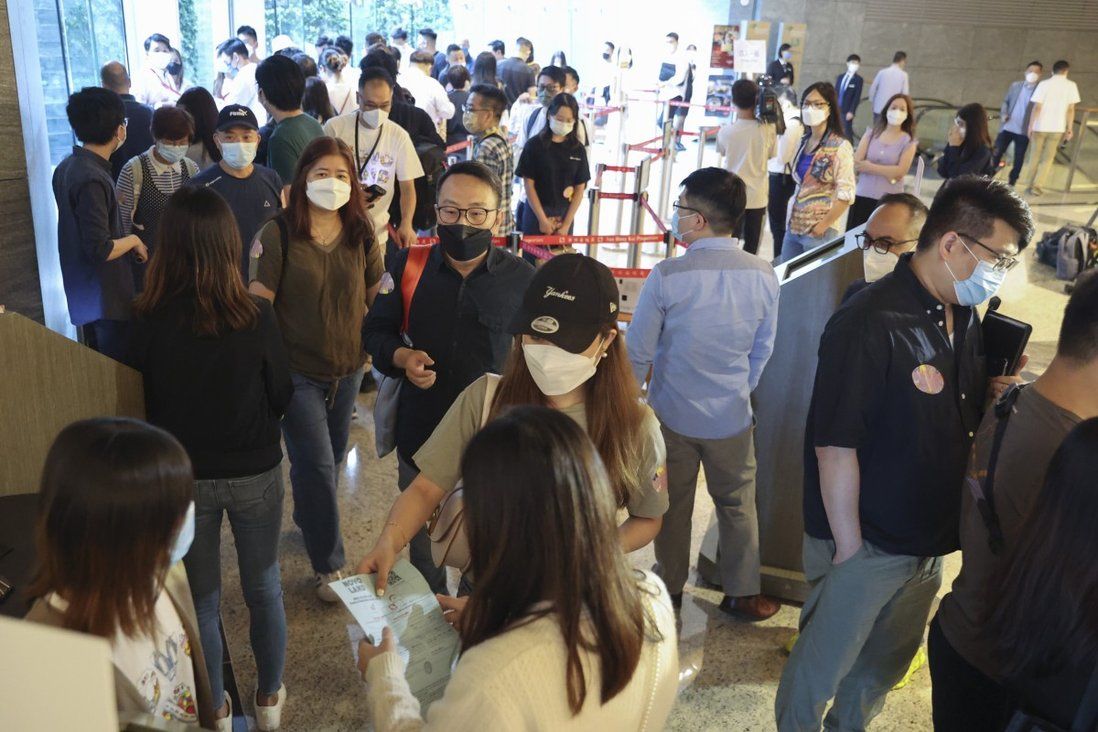 Potential buyers queue up at the sales office of Sun Hung Kai Properties' Novo Land Phase 1 development at the International Commerce Centre in West Kowloon on July 30, 2022.

"This new project in Tuen Mun offers a pretty decent discount, compared with second-hand homes nearby, and prices are the lowest over the past one to two years," said Sammy Po Siu-ming, chief executive of Midland Realty's residential division. "That's why buyers are flocking to it. It will be a sell-out."

The average sale price at the Novo Land project was HK$13,188 (US$1,680) per square foot, about 12 per cent cheaper than the average price of CK Asset Holdings' new flats at its Grand Jete project, which were put on sale last month in the same district. The size of Novo Land flats range from 271 square feet (25.2 square metres) to 561 square feet, which translates to a starting price of HK$3.29 million.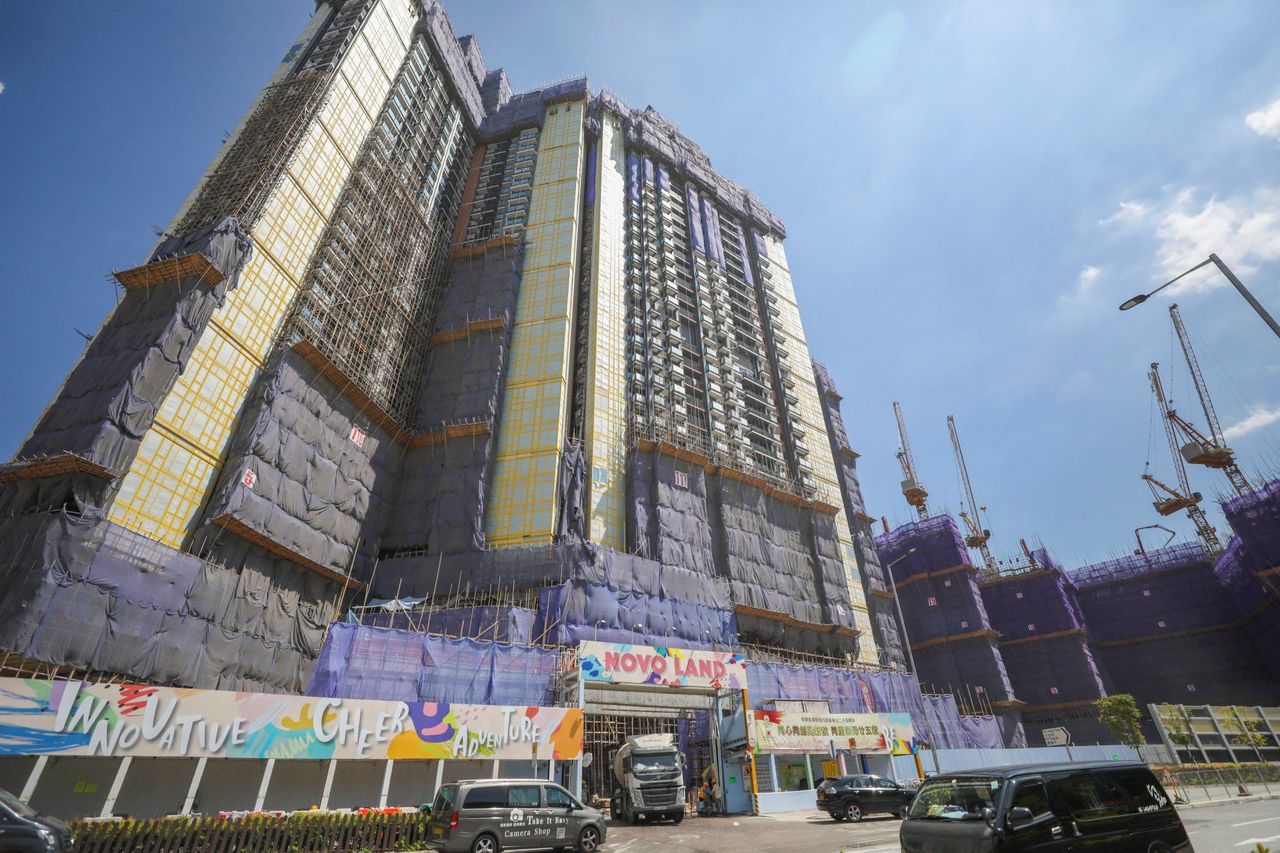 Sun Hung Kai Properties' Novo Land development is under construction in Hong Kong's Tuen Mun district.

Brisk sales at Novo Land were also spurred by speculation that the city's major commercial banks, including HSBC and BOC Hong Kong, will soon increase their prime rate, a reference to the mortgage rate, for the first time since September 2018. The US Federal Reserve raised its benchmark interest rate by 75 basis points for a second straight time on Wednesday to curb runaway inflation.

The Hong Kong Monetary Authority (HKMA) on Thursday raised its base lending rate, the borrowing cost charged to commercial lenders, in lockstep with the Fed's overnight rate increase.

Lenders like HSBC, however, have so far refrained from raising their prime rate, risking a decrease in profit margins and loss of depositors who seek high-yield assets. The prime rate at HSBC currently stands at 5 per cent, while its subsidiary Hang Seng Bank has its borrowing cost pegged at 5.25 per cent – the same rate offered by BOC Hong Kong, Standard Chartered Bank and most local lenders.

Half of the 12 economists surveyed by Bloomberg expected the prime rate to rise by 25 basis points or less by the end of this year, while four of them predicted a 50-basis point increase. Two of the surveyed economists forecast an increase of between 75 and 100 basis points.

Previously, the city's banks waited through nine consecutive increments of 25-basis point increases by the HKMA before they raised their prime rate in September 2018, ending a decade of cheap capital. HSBC increased its base lending rate for borrowers by 12.5 basis points to 5.125 per cent, while the savings rate on local currency deposits was raised by 12.4 basis points to 0.125 per cent.

The sentiment in the local property market stabilised last month after the city's fifth wave of Covid-19 infections was put under control. Total transactions on newly built homes reached about 1,300 in June, which was a 10-month high, according to Centaline Property Agency.

Still, property agents predicted that housing demand may shrink going forward because of new supply and rising interest rates. The city's economic growth forecast this year is expected to be cut, according to Financial Secretary Paul Chan Mo-po, amid weak consumption attributed to the lingering Covid-19 threat and the closed border with southern China.