Business leaders across different sectors angry over inconsistent timeline for mass testing, concerned by prolonged mass closure.
Struggling Hong Kong businesses are stuck in limbo and cannot make plans for the future amid rising fears of shutdowns or bankruptcy after government proposals for mass Covid-19 testing were left hanging in the balance.

Various industry leaders told the Post that many businesses and their employees felt angry and frustrated over the government's "inconsistent and self-conflicting" anti-Covid-19 measures, which created financial uncertainty during the ongoing outbreak.

They also warned of waves of bankruptcies, business closures and job losses as postponed mass testing was likely to further delay the resumption of operations. Currently, 16 types of premises are temporarily shut down under social-distancing measures which were expected to be lifted on April 21 after mass testing was completed.

Industry leaders said they were concerned after Chief Executive Carrie Lam Cheng Yuet-ngor announced a policy U-turn on Wednesday to focus on "reducing deaths, severe cases and infections".

Lam has refused to provide a definite timetable for mass testing, after previously saying it would be conducted in March.

Joseph Ho Shiu-chung, chief supervisor of the Cosmetic and Perfumery Association of Hong Kong, whose members include beauty parlour owners, said some operators were upset by the government's inconsistent decision to allow only hairdressers to reopen on Thursday.

"Many manicure salon operators were angry hearing the news and reduced to tears," he said. "They were very disappointed over why they could not reopen but hair salons were allowed to do so."

The government cited "residents' actual demand" for hairdressing services as the reason for lifting the temporary shutdown.

But Ho accused the government of using odd reasoning.

"The government's rationale is very strange. People also have manicure needs and I know many patrons have had their nails broken and badly need manicure services," he said.

Ho said Hong Kong's 11,000 beauty and manicure salons were fully prepared to reopen on April 21, with all employees fully inoculated to meet the requirements for the city's vaccine pass, which restricts entry to various premises for people who have not received Covid-19 jabs.

"If they can't reopen on April 21, the consequences will be unimaginable. There might be a lot of bankruptcies," he warned.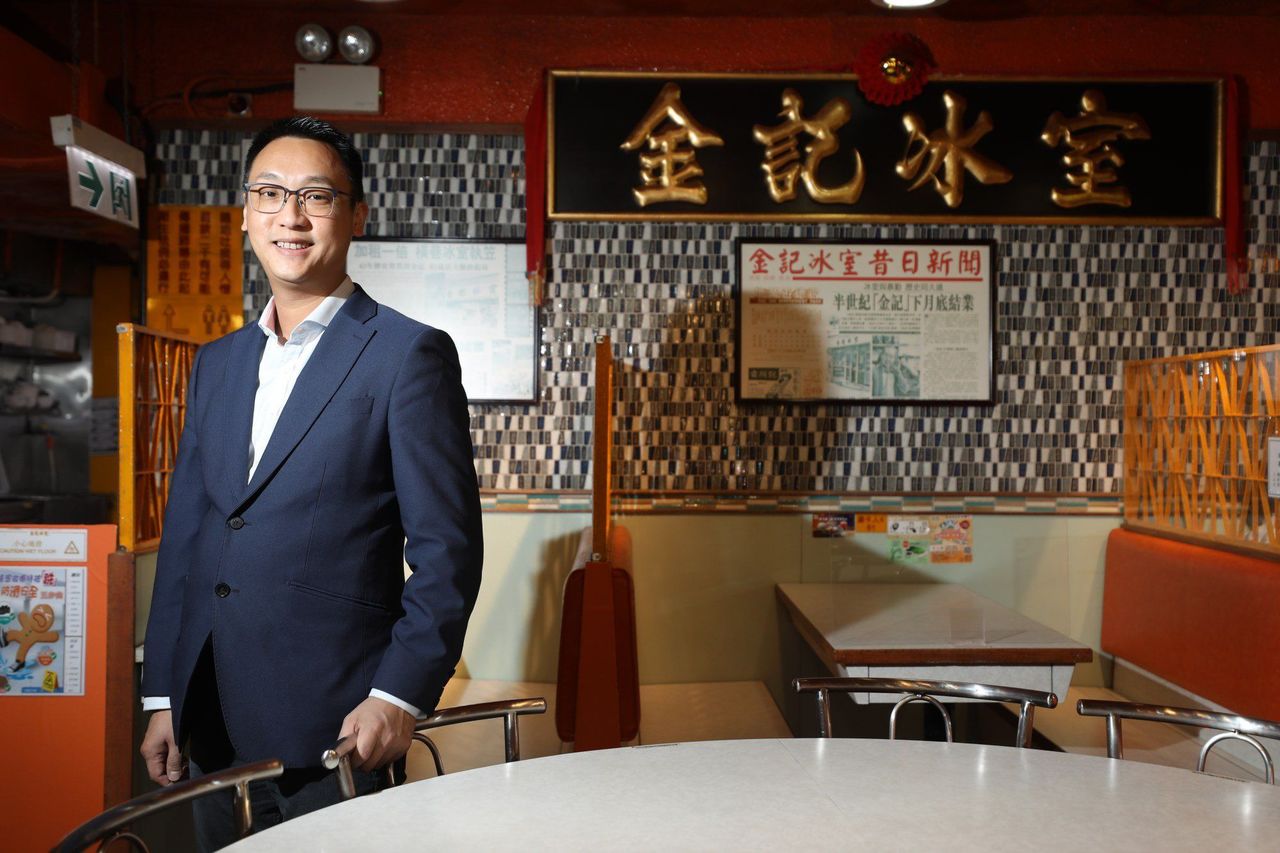 Ray Chui, chairman of the Institute of Dining Art.

Beauty and Fitness Professional General Union chairwoman Amy Hui Wai-fung said workers in the sector felt they were stuck in limbo.

"The constant change in policy doesn't make sense. We need a clear timetable about when we can really work again," she said. "The government can't expect us to stop working for an indefinite period. Without any income how can we survive?"

Members of the catering sector were also left frustrated, with Ray Chui Man-wai, chairman of the industry group Institute of Dining Art, saying he felt angry about the government's contradictory Covid-19 policies.

"Originally we envisage that from April 21 onwards the government would further relax the dine-in curbs at restaurants from the present 6pm to 10pm," he said.

"But given the change in the government's stance on universal testing, I am afraid there will be no end in sight on the further relaxation of restaurant operations."

Chui, who also serves as chairman of Kam Kee Holdings and operates 44 restaurants, said the uncertainties had made it impossible for the industry to plan ahead.

"During the mass testing, restaurants may need to suspend operations. Without a specific timetable, we can't make business plans such as manpower, purchases of food and supplies, and rental negotiations with landlords," he said.

The catering industry leader said more than 2,000 outlets could permanently close next month. "Where does our future lie? We have no idea," he said.

Crucindo Hung Cho-sing, chairman of the Hong Kong Motion Picture Industry Association, said he did not expect cinemas to reopen next month.

"I am very pessimistic. I don't think the city's cinemas can resume operations on April 21. The earliest possible time will be in June," he said.

He said Hong Kong's movie industry had received the smallest amount of government support during the pandemic.

"We are the most miserable industry," he said. "The government has offered no financial aid to the related businesses such as film distribution, production, advertising and public relations. The employees can only be on their own."

Without any hope of decisive measures from authorities, Small and Medium Enterprises Association honorary chairman Danny Lau Tat-pong warned of waves of business closures and bankruptcies.

"If [business owners] can't see the future, they might give up on their businesses. The city's economy will be on the brink of collapse and everyone has to pay a heavy price," he said. "If you don't let firms open doors, how can they survive?"

A spokeswoman for the Food and Health Bureau said the government would closely monitor the Covid-19 situation and review social-distancing measures from time to time.

"When the epidemic situation permits, we will suitably adjust our social-distancing measures having regard to factors including public health risk assessment, vaccination progress, economic situation and social acceptance, etc," she said.