Among the new prizes being offered up are luxury cars, business class plane tickets, jewellery and shopping vouchers.
Two major Hong Kong business chambers have put up a total of more than HK$35 million (US$4.5 million) worth of luxury cars, business class travel, high-end shopping and other prizes to entice reluctant residents to get vaccinated against Covid-19.

The Hong Kong General Chamber of Commerce (HKGCC) said on Thursday it would be giving away HK$30 million worth of goodies donated by members, up from the HK$20 million previously announced, while the Chinese Manufacturers' Association of Hong Kong (CMA) said it was putting up HK$5 million in spending credits and other prizes.

With the new announcements, the total value of the various lotteries, lucky draws and giveaways being offered by the private sector for vaccinated
residents has risen to more than HK$130 million.

Hong Kong is one of the few places worldwide to have largely kept Covid-19 caseloads and deaths to a minimum, but it is struggling to reopen amid muted interest in its vaccination drive.

But HKGCC chairman Peter Wong Tung-shun said it was important for at least 70 per cent of the city's population to get vaccinated so business and travel could return to normal.

"Once Hong Kong reaches herd immunity, many social-distancing and travel restrictions will be lifted, and we can pave a path to normalcy and recovery," Leung said during a press briefing.

The HKGCC's lucky draw bonanza will start accepting registrations on July 2, and is open to all Hong Kong identity card holders aged 18 and up who have received both doses of a coronavirus vaccine, including domestic helpers and expats.

Up for grabs are three Mercedes-Benzes, 500 MTR tickets, 100 HK$10,000 Jardine Matheson shopping vouchers and four round-trip Cathay Pacific business class tickets worth HK$70,000 each, among other goodies. A full list of prizes will be released online on June 29.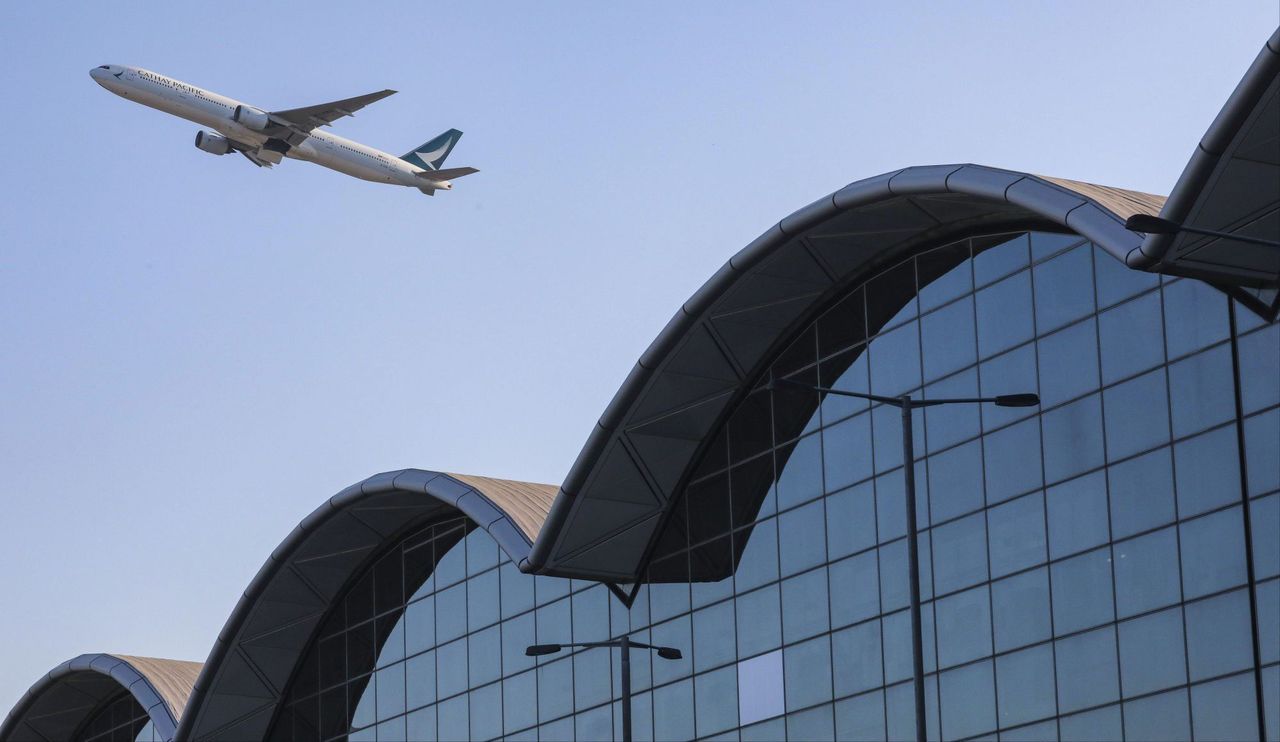 Four business class Cathay tickets will be among the prizes offered up by the Hong Kong General Chamber of Commerce.

The chamber will hold seven rounds of prize draws between July 22 and September 30.

The CMA, meanwhile, is putting up more than HK$5 million worth of spending credits, gifts and discounts from 30 businesses.

Allen Shi Lop-tak, president of the association, noted that compared to other places, Hong Kong was fortunate to have secured more than enough vaccine for its population, but the progress on inoculation was nonetheless slow.

"We have to do something to help citizens to overcome vaccine hesitancy and accelerate the take-up rate," he said.

Shi personally donated HK$1 million in spending credits, while the Chan Wing Kee Chan Sui Kau Charitable Fund and CMA committee members each donated another HK$1 million worth.

Other lottery prizes include 20 gold pendants each valued at HK$10,000 from Sik Sik Yuen, HK$100,000 to be spent at New World Development malls and 24 HK$5,000 vouchers from Chow Tai Fook Jewellery Group.

Applications open on July 18, with the first round of winners to be announced on August 31, and a second on September 30. The CMA worked with third party agency Certizen Technologies to develop a mobile app dedicated to the lucky draw.

At an event hosted by the CMA on Thursday, Chief Executive Carrie Lam Cheng Yuet-ngor said she hoped the flood of incentives from the business community would encourage members of the public to get their shots.

"The government's two-pronged approach to prevent imported cases and cut transmission within the local community has helped to keep local infections at a very low level. But in order to fully win the battle against Covid-19, getting members of the public to get vaccinated is crucial," Lam said.

As of Thursday, only 16.4 per cent of the city's 7.5 million people had received both doses of a coronavirus vaccine.