Company's non-Chinese bus drivers were invited to share experiences with jobseekers at Kowloon Mosque and Islamic Centre.
A major bus company in Hong Kong has hosted a recruitment event at a mosque for the first time, a move the city's Muslim community has lauded as an effort to engage people from different ethnic backgrounds.

KMB was seeking to hire bus drivers, skilled assistants and bus stop wardens at the Kowloon Mosque and Islamic Centre in Tsim Sha Tsui on Saturday, with on-site interviews and road tests available for applicants.

The company's non-Chinese bus captains were invited to share their experiences with jobseekers in seminars.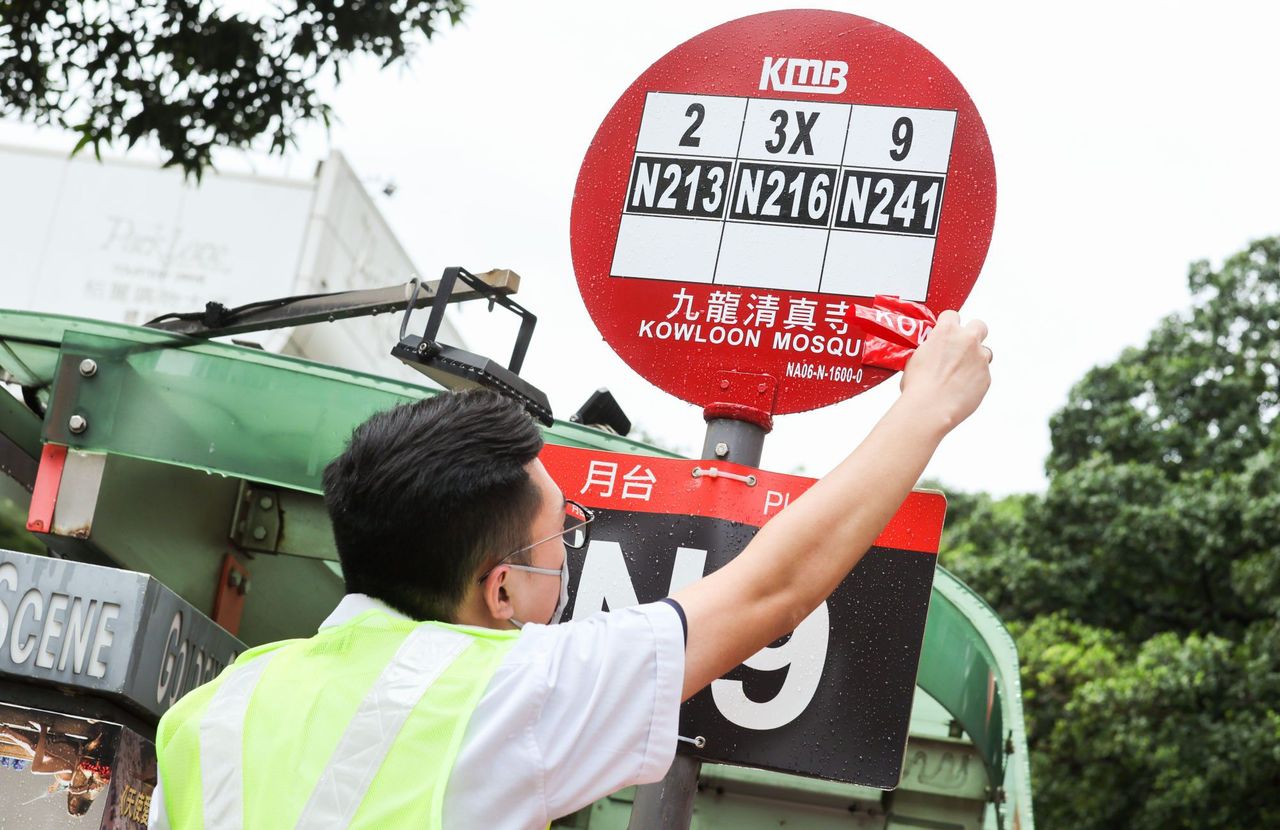 The name of the bus stop outside the Kowloon Mosque and Islamic Centre was changed from 'Kowloon Park' to 'Kowloon Mosque'.

"It's not just about employment in great firms, but more importantly it's about letting the community know more about us as a part of society, as we've been here for five generations," said Rizwan Ullah, general secretary of the Federation of Hong Kong Ethnic Communities, which helped organise the recruitment day.

KMB has 16 staff who are members of ethnic minority groups. Among them are 11 bus drivers, two technicians and three customer service representatives. Most of them joined the company in the past two years.

Mohammad Hussain, a 23-year-old bus driver trainee, said knowing there were members of ethnic minorities in the role he was pursuing had given him the confidence to apply last month.

Hussain said that after getting married he needed a steadier income than what his previous job as a food delivery driver provided. He applied to KMB upon the recommendation of his childhood friend Altaf Khan, 25, who had been working as a bus driver for eight months.

The new work environment did not raise language barriers for Hussain, who can understand Cantonese, but he said he did not have the confidence to speak the language.

"Some of the instructors' English may not be that good, but they really try their best to teach in English. I tell them they can use some Cantonese and some English, I can understand," he said.

He added he had been practising his Cantonese more often since joining the company.

Community referral played an important role in encouraging members of ethnic minority groups to apply to the bus company. Khan, Hussain and 46-year-old jobseeker Qureshi M Khalid all had friends working for the company.

Khalid, a veteran cricket coach, said he applied for the role of skilled assistant due to the variety of knowledge he could gain from the position.

He said he had two acquaintances working at the bus company – a friend who was a skilled assistant and Pakistani bus driver Ehsan Nawaz, his former cricket student who used to represent Hong Kong in the sport.

Khan said the job options were often limited for members of ethnic minority groups in Hong Kong.

"There aren't many job opportunities for members of ethnic minority groups. Most of my friends work as construction workers, security guards or delivery drivers," he said.

Nixie Lam Lam, legislator from the Election Committee constituency who helped organise the event, said social class played a role in how ethnic minorities were treated in the workplace.

"Hong Kong is a place where people of different cultures can intermix well, but some industries that are more elite, like banking, are more used to having ethnic minorities around than others," she said. "For more ordinary jobs, the situation of accommodating employees of different races is worse. It's about how to open doors for those sectors."

Meanwhile, the name of the bus stop outside the Kowloon Mosque and Islamic Centre was changed from "Kowloon Park" to "Kowloon Mosque" on Saturday, to celebrate the mosque's role as a landmark.