TVB says it is confident about further improvements as city's economy has continued to rebound amid eased Covid-19 rules.
Hong Kong's biggest free-to-air television station TVB has posted a narrowing of net losses by 21 per cent to HK$224 million (US$28.5 million) in the first half of this year compared with the same period in 2021, owing to its newly acquired e-commerce platform and continued growth in mainland China.

The broadcaster on Wednesday said it was confident about further improvements as the city's economy had continued to rebound amid eased Covid-19 rules, forecasting an increase of at least 20 per cent in advertising income for the second half compared with the same period last year.

"From our newly released interim results, we can clearly see that performance showed obvious improvements," said TVB non-executive chairman Thomas Hui To, who is also chief operating officer of mainland Chinese tycoon Li Ruigang's China Media Capital.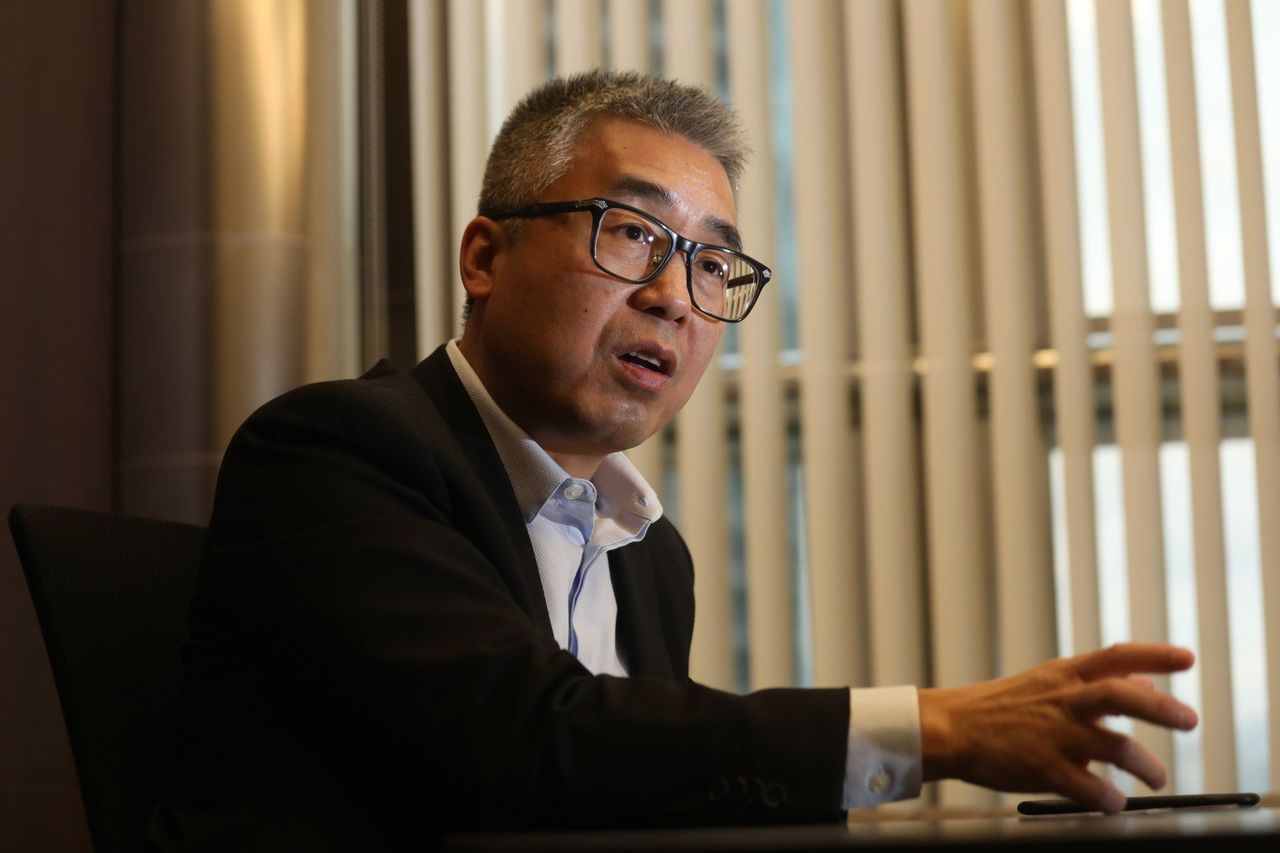 Chinese media mogul Li Ruigang controls TVB.

The station is controlled by Li, an influential Chinese businessman and media mogul.

Hui added that the company would continue to increase direct touch points with viewers and consumers through content and e-commerce, while further leveraging its brand on the mainland and around the world.

Revenue for TVB surged 46 per cent to HK$1.82 billion in the first half, compared with HK$1.25 billion during the same period last year.

The station's e-commerce platform Ztore Group, acquired last August, saw revenue surging more than 27 times from HK$17 million to HK$461 million, as many people shopped online during the coronavirus pandemic.

Revenue for mainland operations jumped 42 per cent from HK$284 million to HK$403 million during the first six months, mainly driven by programme co-productions and digital media businesses.

The company's television broadcasting business also grew 10 per cent to HK$596 million, mainly due to higher advertising income.

While the city's fifth wave caused advertising between February to April to slump, it rebounded strongly in May and June once pandemic restrictions were eased.

Despite the positive forecast for ad revenue in the second half, Siu Sai-wo, TVB's general manager for business operations, said the environment for advertising remained challenging.

"The interest rate is going up and we see inflation is going up also, but we can see TVB's market position is much better compared with last year," he said.

"We are quite confident that we can lead the market in the second half of the year, that's why we set an ambitious growth target of 20 per cent."

The station had been struggling with plummeting advertising revenue and viewership, with the pandemic adding to its woes from the 2019 social unrest.

Shares of TVB rose 1.9 per cent to HK$3.79 on Wednesday, before the results announcement.