YouTube radio host admits conspiracy to commit sedition after he used shows to ask West to hit Hong Kong politicians with more sanctions.
An internet radio host who pleaded guilty under a colonial era sedition law to using his shows to incite revolution against Beijing and the Hong Kong government is to be sentenced on Friday.

The District Court heard on Thursday that Edmund Wan Yiu-Sing, who used the alias "Giggs", broadcast 39 episodes of two online shows where he called for independence for Hong Kong and resistance against the city's government and the Chinese Communist Party.

Judge Adriana Noelle Tse Ching, one of those hand-picked to preside over national security cases, said there was no question that calls for violence against the government were against the law and that lack of knowledge of the city's 1938 sedition law could not be an excuse.

"Even if the sedition law was in one day found to be unconstitutional, so what?" she told the court. "No matter how one sees it, calling on others to use violence must be illegal. Everyone knows that."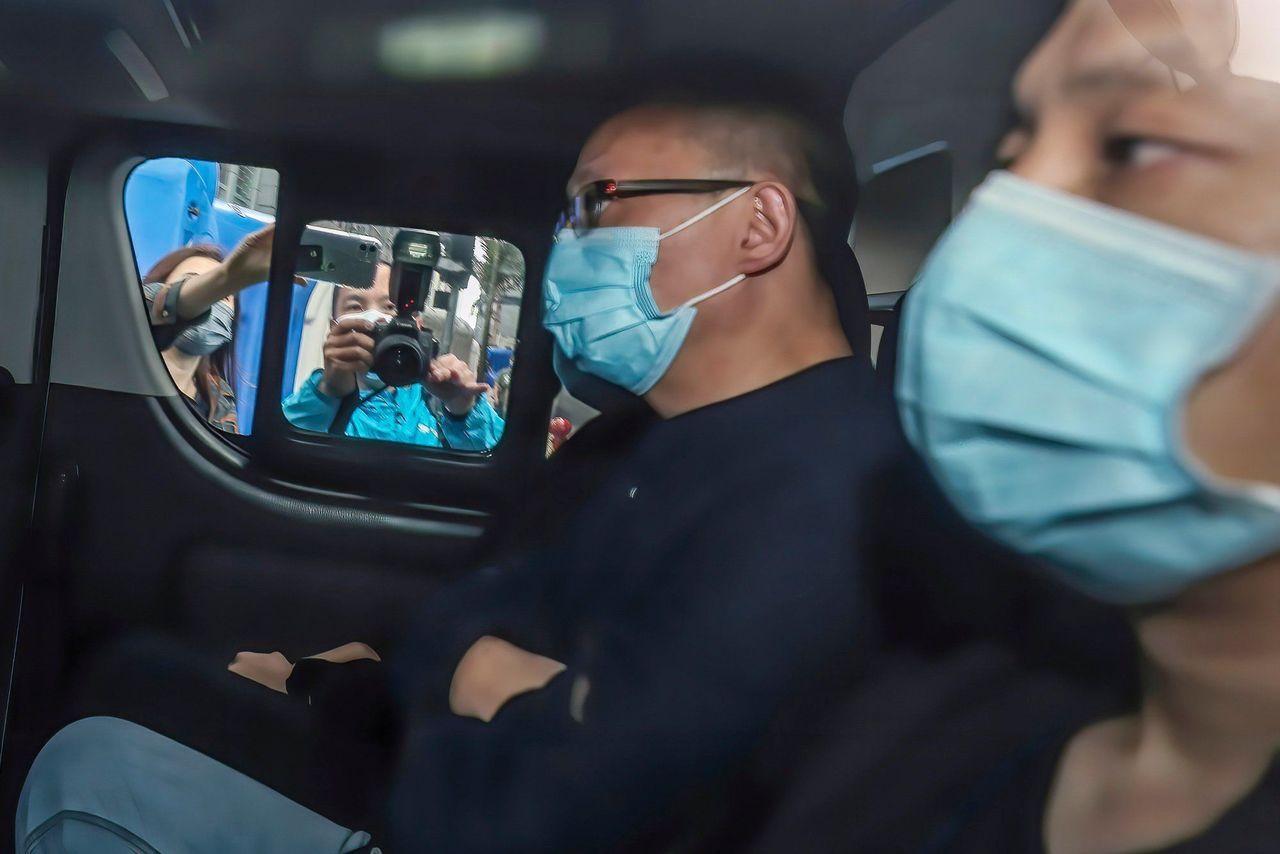 Edmund Wan, an online broadcaster, is arrested in 2020 in connection with breaches of Hong Kong's sedition law.

Tse was speaking after Wan, 54, admitted conspiracy to commit acts with seditious intention – an offence said by the city's top court to endanger national security. It was only the second conviction of a media figure using the colonial-era sedition law in more than two decades.

The offences were committed between February and November 2020. A 48-page prosecution summary highlighted four episodes between August and October that year that broke the law.

The programmes had notched up view counts of between 1,502 and 52,489 on YouTube by November that year.

Wan urged Western countries in an episode broadcast on August 8, 2020, to impose more sanctions on Hong Kong government figures and said the penalties should be strong enough to condemn then-chief executive Carrie Lam Cheng Yuet-ngor and her family to "hell".

He said in another episode a week later that the Chinese Communist Party was "the most evil and authoritarian dictatorship in the world" and that Hong Kong people should learn from the 2014 uprising in Ukraine and "evict" Lam from the city.

Wan on September 5 called on his audience to join an unauthorised rally to protest against the government's decision to postpone the 2020 Legislative Council elections.

He also appealed to the public to resist Chinese nationalism and blamed the Communist Party for the erosion of Hongkongers' cultural identity.

Wan attacked the Chinese national flag on October 10 and said it represented "dictatorship", "rule by terror" and "deprivation of human rights", but praised the Taiwan flag as the embodiment of freedom and democracy.

He also admitted three counts of money laundering in the handling of more than HK$10 million (US$1.27 million) from several unknown sources using three bank accounts, two of them co-managed by his assistant, Alice Lee Po-lai, 53, an insurance agent.

Lee will not face trial as prosecutors agreed to drop two money laundering charges against her on the condition she agreed to an application for confiscation of HK$4.8 million that remained in the accounts.

A total of four sedition and two money laundering charges against Wan were left on file after a plea bargain, which means they cannot be brought back to the court without its permission.

Steven Kwan Man-wai, who appeared for Wan, said his client had blurted out the illegal statements in anger and added that they were, at the time of the offences, not commonly regarded as illegal.

Kwan added Wan had become a Catholic while in custody and quoted from his mitigation letter, where he said he had begun to learn to "forgive, suffer, understand my impotence, to be humble and more importantly, remember the Almighty God".

Wan was remanded in custody until sentencing.

The sedition law had not been used since the city's 1997 handover to Beijing until September 2020, when another former radio presenter, "Fast Beat" Tam Tak-chi, was prosecuted. Tam was jailed for 40 months in April for a total of 11 offences.