The newly designated hotel will take the number of available slots overall to more than 1,900, opening the door for more domestic workers into the crimped market.
The number of quarantine slots for domestic helpers in Hong Kong will jump by more than a third of the existing capacity from next month, with a hotel in Tsing Yi adding 500 rooms to the government scheme.

Labour chief Law Chi-kwong on Saturday said authorities were making the move after taking into account the improving Covid-19 situation in the Philippines and Indonesia, the two countries from which most of Hong Kong's 370,000 helpers come.

The addition of the rooms at the Rambler Garden Hotel was also aimed at alleviating the pressure faced by local households struggling to hire helpers, he said in a social media post.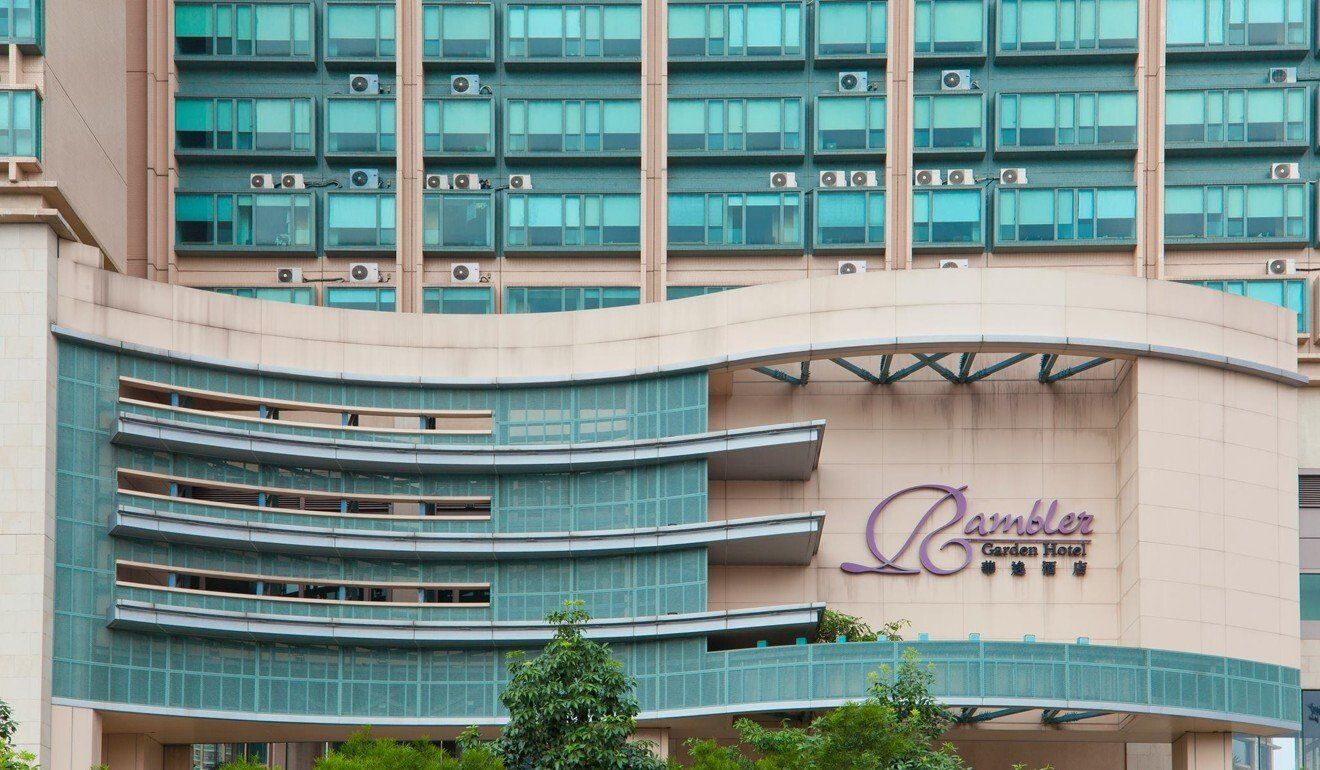 The 500-room Rambler Garden Hotel in Tsing Yi has been designated as a quarantine facility for arriving domestic workers.

News of the expanded room availability came as Hong Kong confirmed six imported cases on Saturday, with two from Britain and one each from Mongolia, Ukraine, Indonesia and France. The fresh cases pushed the city's infection tally to 12,319, with 213 related deaths.

While no specific regulations currently limit the number of domestic workers entering the city, the fact only two quarantine facilities were originally designated to handle arriving helpers has created an effective cap, leading to bidding wars for their services in some instances.

Together with the 1,000 slots at the government's Penny's Bay facility on Lantau Island and 409 rooms in the Silka Tsuen Wan hotel – both of which have often been fully booked – the city's quarantine capacity for fully inoculated foreign domestic workers will grow to 1,909 from November 1.

A spokesman for the Labour Department said bookings for the Rambler Garden would open from 9.30am on Monday, with rooms for the 21-day quarantine priced at HK$650 (US$84) per night.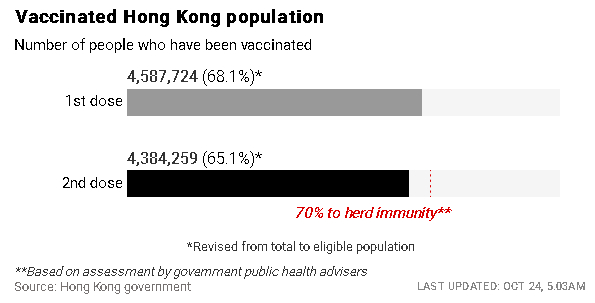 Cheung Kit-man, chairman of the Hong Kong Employment Agencies Association, said while the additional 500 rooms were "better than no progress at all", the city needed even more capacity to deal with the ongoing logjam.

"The government is adding more slots gradually, but it will still take seven to eight months to clear the backlog of about 6,000 foreign domestic helpers waiting to work in the city. Their employers have no choice but to fight for the new slots as they become available," he said.

Cheung estimated the city needed 3,000 quarantine slots to allow helpers back into the city quickly enough for anxious employers.

Thomas Chan Tung-fung, chairman of the Hong Kong Union of Employment Agencies, meanwhile, said he believed the government's willingness to increase the number of rooms indicated the scheme was working well – if at a somewhat sluggish pace.

"Since allowing domestic workers back into the city in August, only about 1,000 of them have reached the city and went through quarantine, so we're still moving slowly," he said.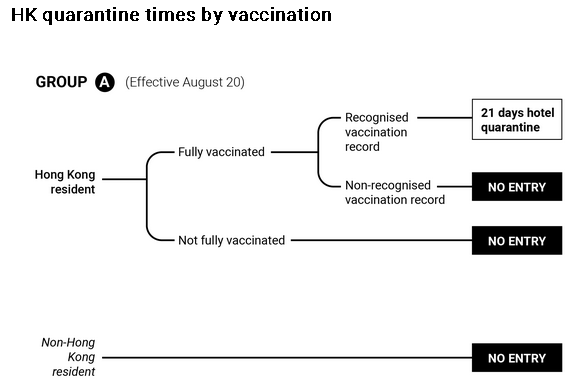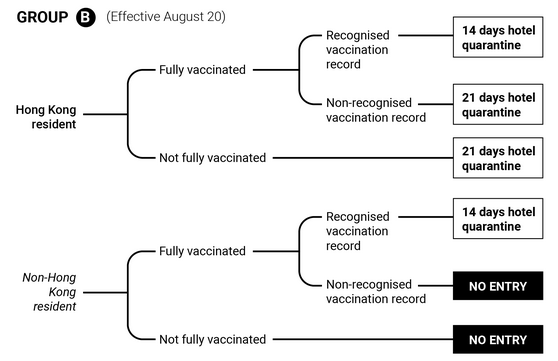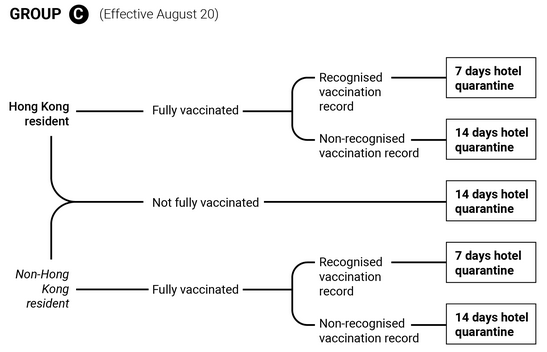 In the Philippines, the seven-day moving average of confirmed Covid-19 cases had dropped from a peak of 20,000 in mid-September to 6,000 recently, while that in Indonesia decreased from a high of 5,000 in July to 1,000.

"Although the epidemic situation in the two places has improved, we need to strictly control the daily number of helpers coming to Hong Kong, taking into account their medical systems, vaccination progress and the rate of infections among arriving workers," Law said in a post on the Labour and Welfare Bureau's Facebook page.

"Under this premise, we can slightly increase the designated quarantine facilities to relieve the pressure faced by Hong Kong families in hiring domestic helpers."

Official figures showed that of the 424 helpers who arrived in Hong Kong in the first half of September, 3.3 per cent were diagnosed with Covid-19 on arrival.

But the infection rate for those entering the city in the latter half of the month dropped to 2.4 per cent, then again to 2.1 per cent by early October.

Law added that the administration would consider if more quarantine facilities should be provided in future, while reiterating the city's firm stance on minimising risks from imported cases.

Earlier this month, an additional 200 quarantine rooms at Penny's Bay were snapped up online within minutes. A 21-day quarantine stay at the facility, including three meals per day, costs employers HK$10,080, or HK$480 a day.

The scheme allows fully vaccinated helpers back into the city following coronavirus-related flight bans on the Philippines and Indonesia and issues with the recognition of vaccination records.

Hong Kong authorities later suspended reservations beyond October 19 to allow for a review of the booking mechanism, during which they decided to make extra rooms available on a weekly rather than daily basis.

Meanwhile, following vaccination drives at malls in Kwun Tong and Lok Fu, a government outreach team administered BioNTech jabs on Saturday to residents in Yuen Long, while elderly participants joining inoculation events in Central and Western district received their shots – either BioNTech or Sinovac jabs – after a health talk and medical consultation.

As of Saturday, a total of 8.97 million doses of Covid-19 vaccines have been administered in Hong Kong. Some 4.59 million people or about 68.1 per cent of the eligible population, have received their first shot, while 4.38 million, or 65.1 per cent, have taken two doses.