Post test runs showed a string of blank pages or errors after 6pm launch, but system back in service about 7pm.
An online system set up by the Hong Kong government for mainland China-bound travellers to reserve time slots after Covid-19 restrictions were eased crashed inside an hour of its launch on Thursday, but more than 250,000 people booked places in the first few hours after service was resumed.

Access was restored and all time slots for the four land crossings – with a couple of exceptions – remained open three hours after the system went live.

The government chief information officer revealed that 150,000 people secured bookings two hours after the online system started operation at 6pm on Thursday.

There were more than 250,000 people who had completed booking by 11pm and most were able to complete the process inside 15 minutes.

The reservation platform, accessed through the government's GovHK portal, started to accept bookings for 50,000 slots a day at 6pm.

But multiple attempts made by a Post reporter in the first hour failed, with a string of blank pages or error messages.

The system churned out a page at one point that showed a chain of messages that included "You've successfully made a reservation" and "Your cross-border reservation has not been approved".

Access to the system was restored after 7pm.

"Responses to the imminent border reopening were overwhelming," the chief information officer said. "The system temporarily met with heavy traffic and resulted in queues online at the beginning, which subsequently returned to normal."

A source familiar with the situation explained that because of a flood of users who started to wait in line before 6pm, the system at first struggled to cope with the level of traffic.

Users who make a reservation are prompted to provide travel document details – apart from a Hong Kong identity card, there is also an option for "other travel document".

Travellers must provide their Chinese or English full names and dates of birth. Identity card holders also have to fill in the issue date for their cards. Up to three other travellers can be added to a single reservation.

Non-permanent Hong Kong residents are allowed to make bookings with their HKID. There are exemption for mainland residents who hold two-way exit permits issued by the central government.

Hong Kong people with an HKID are also exempt from registration on the mainland's booking system when returning to the city.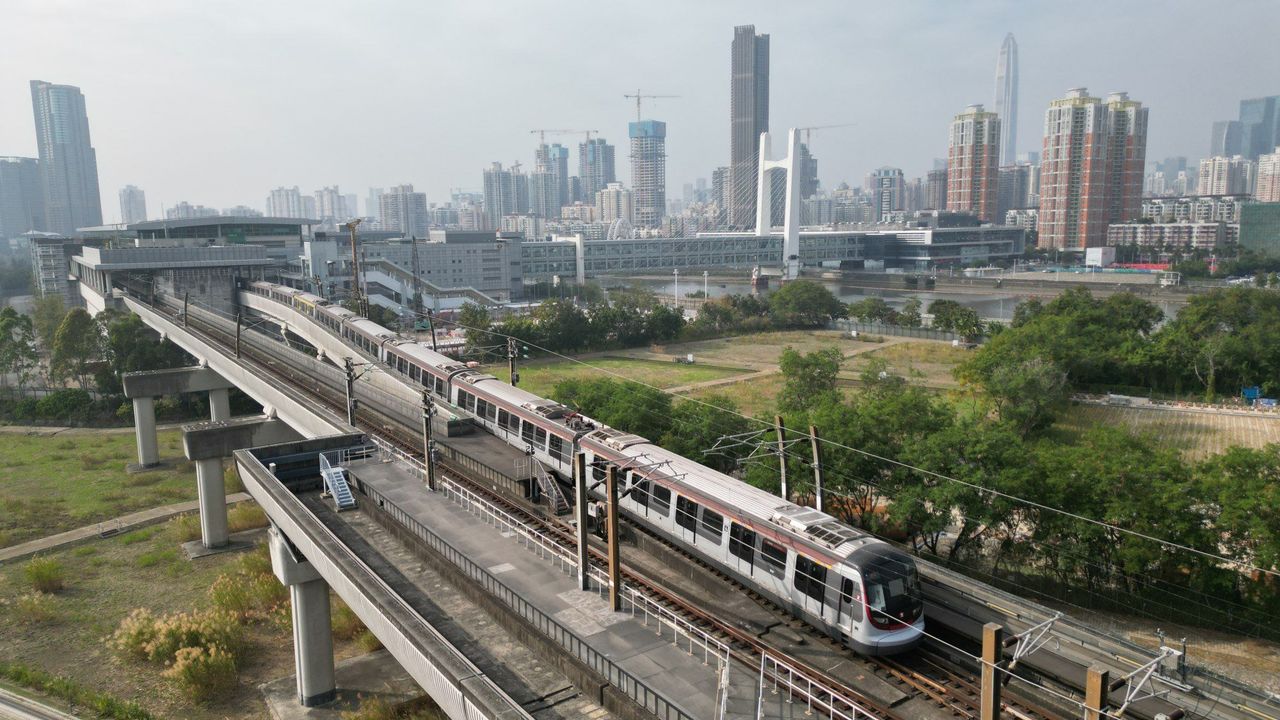 Lok Ma Chau Station is seen at the border of Hong Kong and mainland China.
Three time slots – morning, afternoon and night – are available at each checkpoint every day. Almost all slots were still open at 9pm, with only two afternoon time slots on January 19 closed.
Users, after they confirm their chosen time, are sent to a page that includes a QR code.
They are required to produce the code to a Hong Kong immigration officer on a device or as a printout before they are allowed to cross the border.
Chris Tang Ping-keung, the secretary for security, appealed to people to allow plenty of time at the border as there might be delays in the early stages of the border reopening.
But Tang said it was unlikely travellers who were "a minute late" would be refused permission to cross.
"I believe there will be some flexibility," he said.