Average spending falls by 6 per cent according to survey of 800 shoppers even as some publishers report a rise in sales.
The Hong Kong Book Fair, one of the world's largest, drew to a close on Tuesday after attracting 830,000 visitors in total, although publishers reported sales were mixed.

Social-distancing rules to control the spread of Covid-19 had limited capacity at the Convention and Exhibition Centre in Wan Chai to just 85 per cent of the maximum.

Attendance at the week-long event was down 17 per cent compared to the last time it was held in 2019, when a million people turned out. The event was cancelled last year because of the severity of the coronavirus pandemic.

Families and individual buyers snapped up books, snacks, and sports and leisure products from the more than 760 exhibitors. But the organising Trade Development Council said each visitor spent an average of 6.6 per cent less this time around, forking over HK$817 (US$105) compared to the previous HK$875, based on a survey of 800 patrons.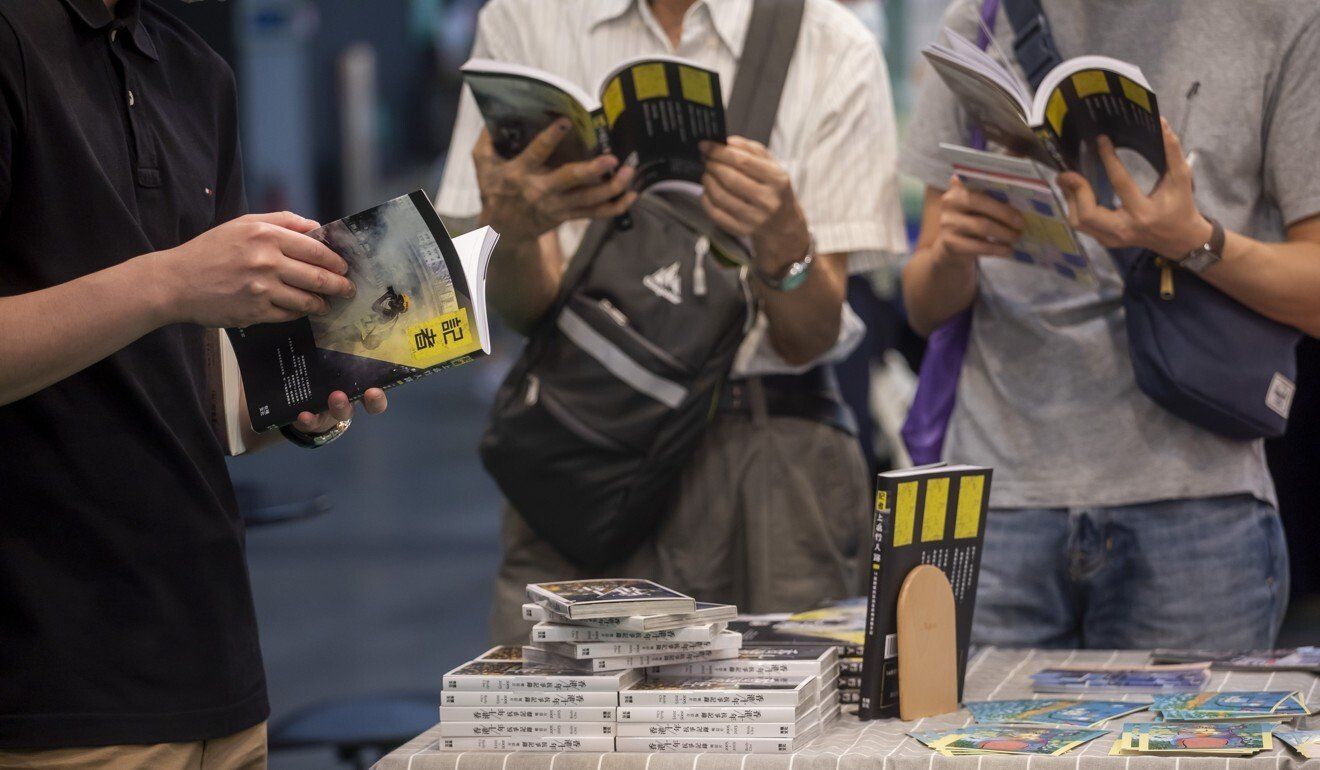 Visitors at the Hong Kong Book Fair read copies of a book documenting the experiences of journalists covering the 2019 protests.

Some publishers reported mixed success. Hillway Culture and Kind Of Culture said sales were up despite having been notified by the council of complaints claiming some of their books breached the national security law.

The three books concerned had sold out, said Hillway Culture project director Sam Cheng, adding that overall sales had increased "quite a lot" compared with 2019. "We will continue to print some of our books due to the high demand," he said.

Kind Of Culture, which was offering books written by opposition figures including Witness and Under Umbrella, garnered some support from shoppers. Staff were constantly restocking the two titles before the booth closed, according to Daniel Wong, who was in charge at the publisher.

"People are kind of mourning the potential loss of pro-democracy books," he said. "They supported us because they knew this might be the last year to see these books."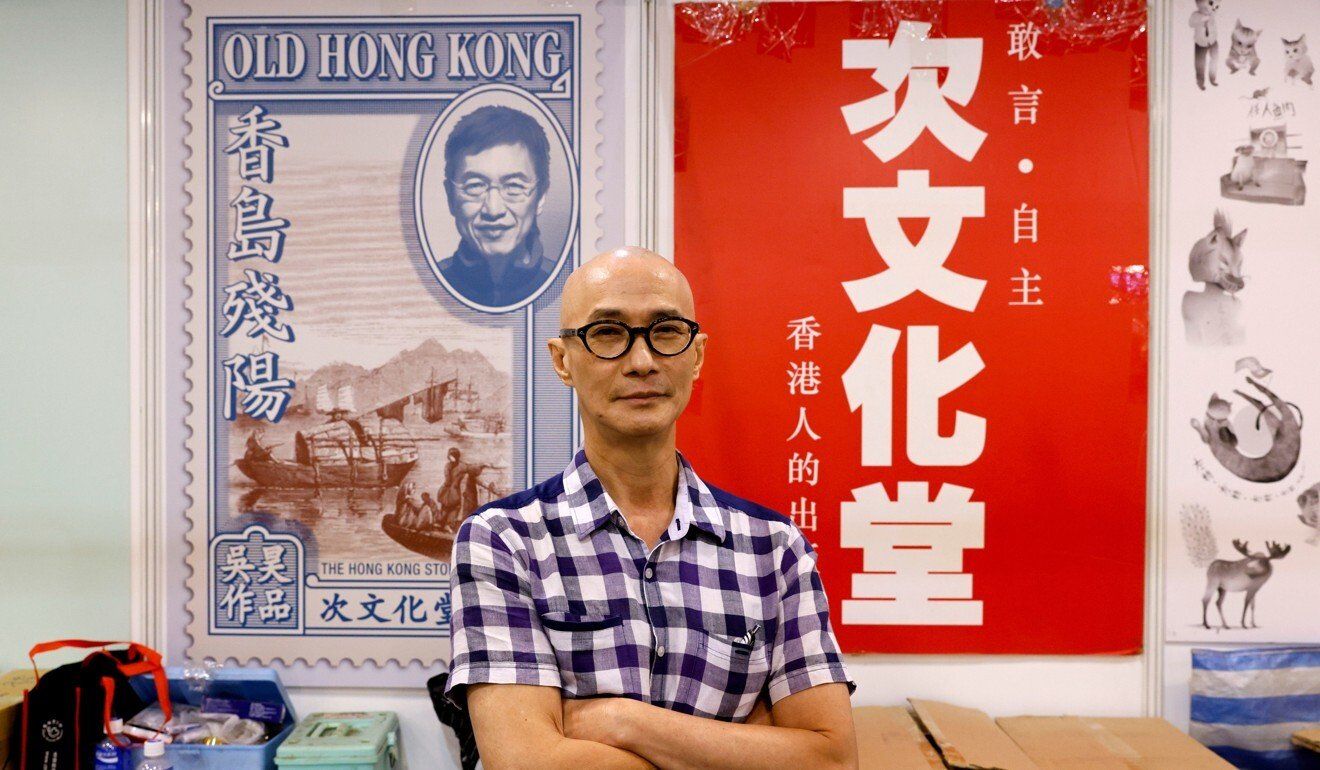 Jimmy Pang of independent publisher Subculture.

Independent publisher Subculture reported a 30 per cent drop in sales, but owner Jimmy Pang Chi-ming attributed the decline to a reduction in the number of customers, rather than an absence of political works in its line-up.

"Many of our readers who are mostly middle class have emigrated to other countries, while the readers from mainland China did not come this year," he said.

According to Pang, Subculture generally puts out dozens of books each year, of which three to four are political. But the publisher would "probably not sell political books next year because authors are not willing to write these books".

Shanghai-based Chung Hwa Book recorded a 10 to 20 per cent boost in sales compared to 2019. According to marketing manager Yuki Yu Hwan-gung, crowd-control measures limited the number of patrons, but the corresponding greater amount of space had encouraged people to stop by and check out the offerings.

Sara Ng, sales and marketing director of mainland-backed The Commercial Press, reported a slight drop in the number of visitors, likely because of the stormy weather caused by a typhoon in the South China Sea. But the company's overall sales performance this year was better than that of 2019, she said, thanks in part to discounted offerings on the final day.

"Some of our books cost only HK$10 today," she said.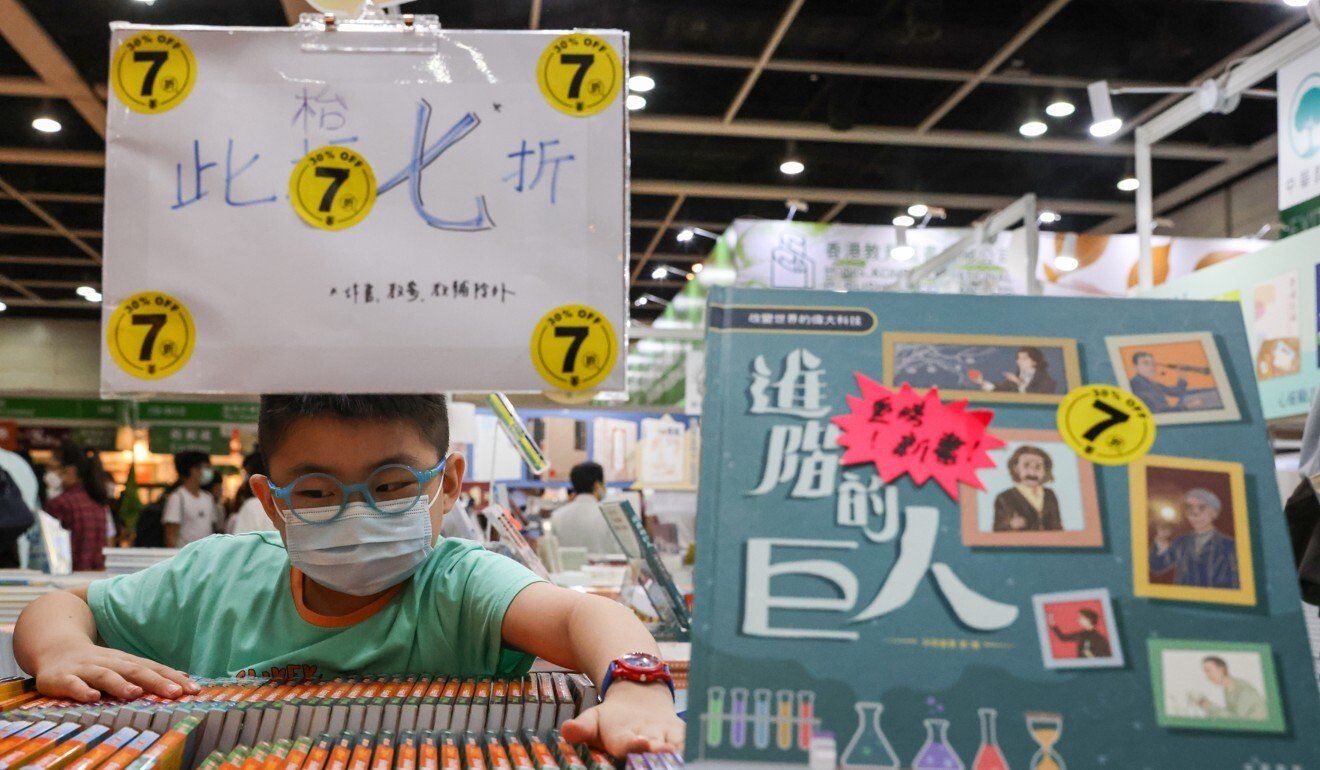 Publishers offered discounts on the last day of the Book Fair.

The discounts worked like a charm on those hunting for bargains. Michael Tang Siu-kuen, 50, wanted to get his hands on discounted exercise books for his teenage son, regardless of the inclement weather.

"I also want to buy cheaper interior design books for myself," he said, adding that he had already spent more than HK$1,000.

Ethan Cheung Yik-fung, 31, said he used to buy books sold at cutthroat discounts in previous years, but ended up spending over HK$1000 on more than 10 novels this year.

"I also bought four travel guides which cost HK$25 each," he added.