While there is little doubt Hong Kong is back, genuine concerns about its future remain, particularly the scope of the national security law and how Beijing views the city's role. Hong Kong needs to defend and promote the unique strengths of its common law system.
Hong Kong has bounced back. That is a constant refrain I have heard from residents and visitors in the past two months after the city reopened following nearly four years of political upheaval and Covid-19 restrictions.

The familiar hustle and bustle is plain to see if one walks by the Hong Kong Convention and Exhibition Centre in Wan Chai, where marquee events including Art Basel and the Web3 Festival drew in tens of thousands of visitors. In the adjacent Golden Bauhinia Square, buses lined up to disgorge crowds of red-capped mainland tourists.

The city government has launched a lavish campaign to woo back tourists and business talent through sporting events, concerts, and a public relations blitz touted as the "world's biggest welcome ever", with free air tickets and spending vouchers.

Chief Executive John Lee Ka-chiu has even boasted that "Hong Kong always bounces back, better than ever". While there is little doubt the city is back in business, fewer people whom I have met share Lee's optimism.

Genuine concerns remain over the city's future, particularly about the broad scope of the national security law and how Beijing intends Hong Kong to rebrand and reinvent itself at a time of rising geopolitical tensions between China and the West.

While the outside world sees Beijing's direct imposition of the national security law on Hong Kong as another definite sign of its further tightening grip on the city, the central government mandarins are not yet totally reassured.

Xia Baolong, China's top official in charge of Hong Kong, spent six days on an unprecedented fact-finding mission in the city last month. His apparent aim was to drive home the message that safeguarding national security is crucial to advance Hong Kong's prosperity.

While Xia and other officials suggested that Hong Kong's stability might have returned, they expressed concerns about hidden national security threats and a "handful of anti-China forces" continuing to plot disruptive activities. All their remarks are apparently aimed at drumming up support for the city to finish the local security legislation under Article 23 of the Basic Law later this year or early next year.

While Hong Kong might have a relatively easy job complying with Beijing's wish, it has a much tougher task in trying to win back the confidence of the international community.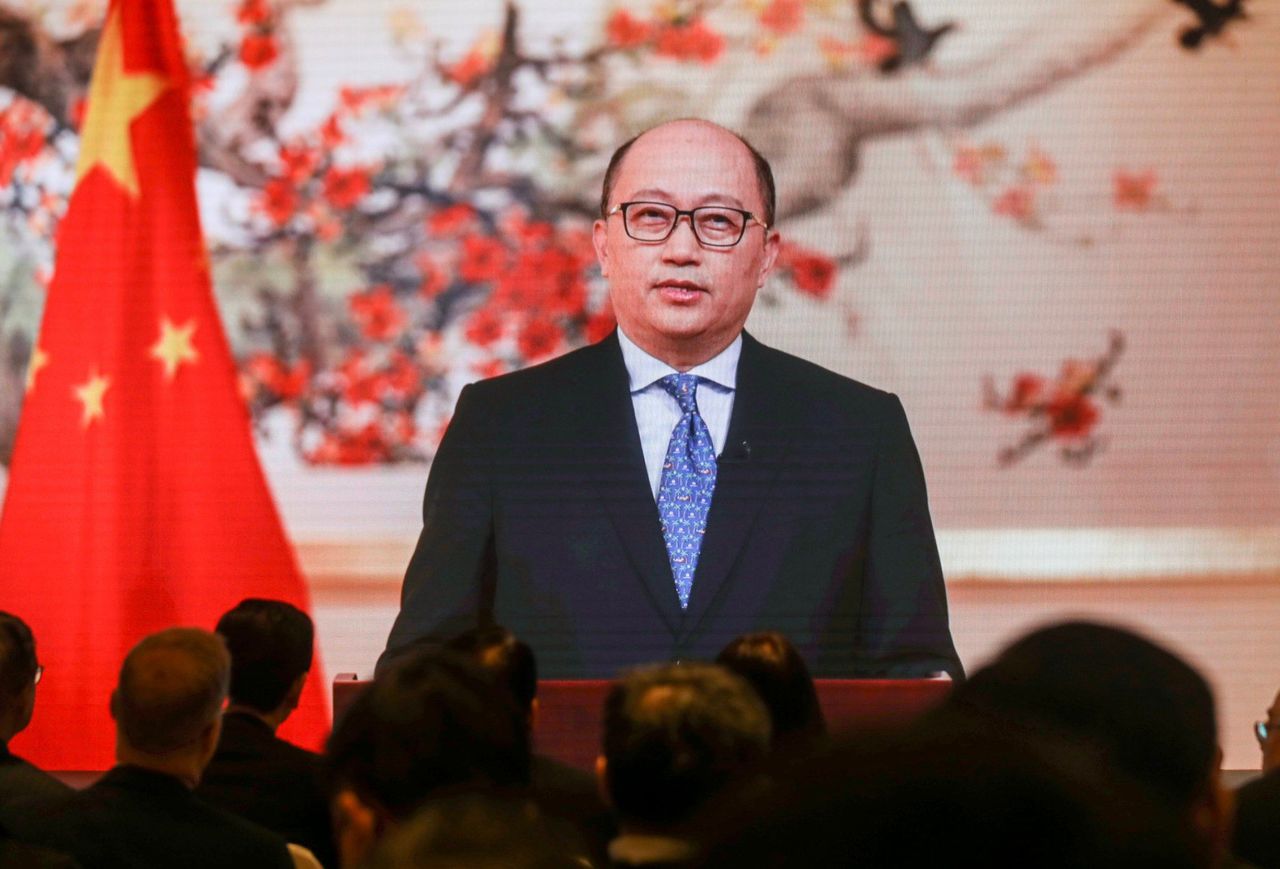 Zheng Yanxiong, director of the central government's liaison office, speaks via video link at the Our Hong Kong Foundation's International Forum on Progress Through Collaboration, at the Conrad Hotel in Admiralty on April 17.

Zheng Yanxiong, the head of Beijing's liaison office in the city, admitted in a speech last month that Hong Kong officials were often asked if the implementation of the national security law would affect judicial independence and whether Hong Kong would lose its advantage as a legal hub. "Some people even asked whether Hong Kong has become one country, one system," Zheng said. He pinned the blame on the US-led Western media badmouthing the city and urged more efforts to tell good stories about Hong Kong to the outside world.

But Zheng's proposed solution is unlikely to cut it, and neither will Hong Kong's PR blitz. To convince the rest of the world that Hong Kong still enjoys a high degree of autonomy and is still very much different from the Chinese mainland, the city must go back to the basics by defending and promoting the unique strengths of its common law system.

That is where Beijing and Hong Kong must work harder to quell concerns that, as Beijing tightens controls over the city, its biggest asset could be compromised by intentional or unintentional interference from the mainland.

The mainland leadership clearly knows what is at stake. While marking the 25th anniversary of Hong Kong's return to mainland control, President Xi Jinping noted on July 1 last year that "the central government fully supports Hong Kong in its effort to maintain its distinctive status and edges, to improve its presence as an international financial, shipping and trading centre, to keep its business environment free, open and regulated and to maintain the common law, so as to expand and facilitate its exchanges with the world."

This was a rare instance of a top Chinese leader directly commenting on the need to maintain the common law. The importance of such a pledge cannot be overestimated, as upholding the law is a vital part of the "one country, two systems" policy.

However, fears about the mainland conducting covert cross-border law enforcement operations in the city remain genuine, particularly as a new wave of mainland businessmen and professionals have sought refuge in Hong Kong because of crackdowns on private-sector and public dissent in the past few years.

Speculation is rife that some mainland law enforcement officials are keen to pursue certain targets holing up in the city because of business disputes or some other activities on the mainland.

The rumours came amid a recent spate of overseas media reports about China's alleged secret police offices in North America and Europe. China has denied they were police stations, saying they were set up to provide citizen services.

Hong Kong must make it very clear that it will not tolerate any covert cross-border law enforcement operations and the central government must restrain law enforcement officials from making any reckless moves.

The city cannot afford another international incident which brings one country, two systems into disrepute following the mainland's covert operations in which at least one owner of a Causeway Bay bookstore was spirited away to the mainland in late 2015, followed by the abduction of Chinese billionaire Xiao Jianhua in 2017.