Fightback against 'incorrect information' about Hong Kong overseas as city looks to promote itself in emerging markets.
A fresh bid to take charge of Hong Kong's image and hit back at "incorrect information" in overseas media is to be launched as the city looks to promote itself to emerging markets in central Asia, Muslim countries and Africa, the new commerce chief has revealed.

Algernon Yau Ying-wah on Wednesday said he would convene a meeting with the city's overseas economic and trade offices next week to draw up their strategies for promoting Hong Kong for the rest of the year.

"The economic and trade offices in different places have been closely watching all the incorrect information released by local media and making direct responses," said Yau, the secretary for commerce and economic development.

Yau said the 14 offices around the world had also written letters to a variety of parties to explain the situation in Hong Kong.

He said the economic and trade offices had sent more than 1,000 letters and emails in connection with controversy over the implementation of the national security law and the "patriots-only" electoral system overhaul, both led by Beijing in the wake of the city's social unrest in 2019, in the past two years.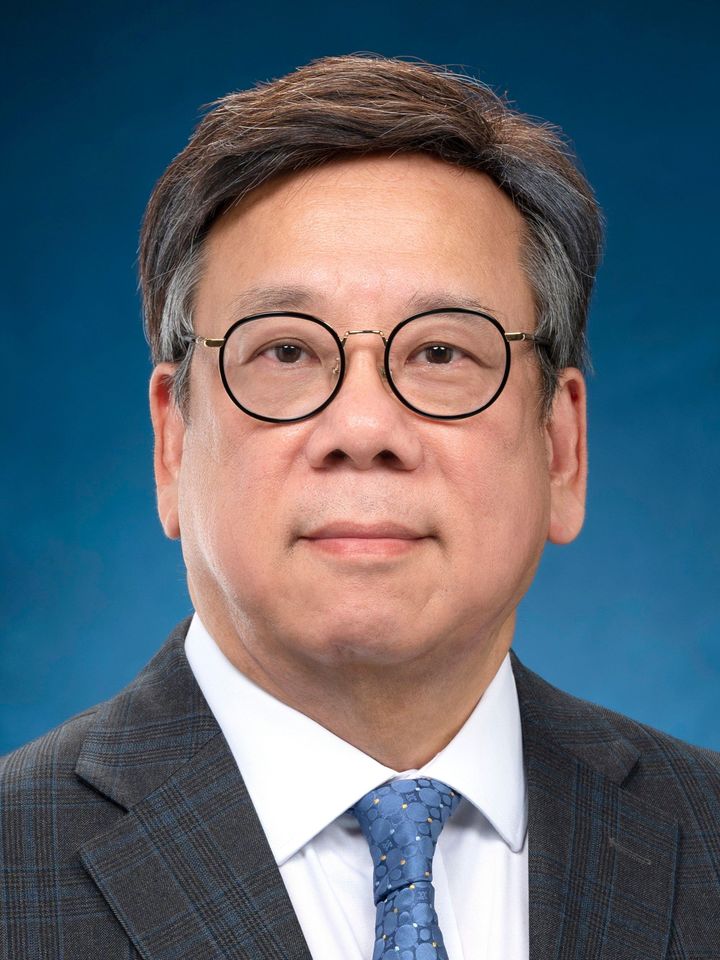 Algernon Yau, the secretary for commerce and economic development, is to launch a new campaign to promote Hong Kong aimed at traditional and emerging markets.

Yau added that 56 forums were organised over the same period for the previous chief executive and government officials to explain the situation in Hong Kong.

The city has economic and trade offices in countries such as Britain, Germany, Thailand and Belgium.

They were set up to promote a better understanding of Hong Kong, advance its trade and economic interests and support overseas enterprises which wanted to expand their businesses into the city.

Yau outlined the administration's position after questions from lawmakers on his bureau's work in publicising Hong Kong overseas.

He said he would make his first official overseas visit in September to Thailand and would also accompany Chief Executive John Lee Ka-chiu to November's Asia-Pacific Economic Cooperation summit in Bangkok.

The government would also plan activities in emerging markets such as central Asia, Islamic countries and Africa, as well as in established markets such as the United States and Europe, Yau added.

The renewed focus on changing overseas opinion came as Lee vowed that the city would be "speaking up against smearing by foreign forces" and "telling stories of Hong Kong and China well" on his watch.

Key strategies include highlighting Hong Kong's achievements, exploring new communication channels with residents and a resumption of official visits abroad.

Yau said in response to a question by legislator Tommy Cheung Yu-yan that the economic and trade offices also maintained close contact with businesspeople, legislators and academics.

"With regard to the general population, we also use different platforms and the internet to promote Hong Kong using our articles, images and pictures," Yau said.

"We also pay attention to the information left on these platforms to understand how they see Hong Kong locally."

Policy delivery and communication strategies have been regarded as major weaknesses that plagued the previous administration – from its handling of the 2019 extradition bill row which sparked months of social unrest to confused public health messages in the Omicron variant-fuelled fifth wave of the coronavirus epidemic.

Yau said he felt "deep regret and disappointment" after tram advertisements designed to celebrate the 25th anniversary of the city's return to Chinese rule were pulled by Brussels' public transport operator last month after complaints about Beijing's human rights record.

Yau added that two events in Canada had suffered disruption from a small number of protesters – but insisted these were "isolated incidents".

Hong Kong's economic and trade offices up to June had organised more than 50 activities to mark the anniversary, which included art exhibitions, competitions and dragon boat festivals.