Hongkongers seeking to return home are now looking at places such as Spain and Dubai to wait out the three weeks before they can enter.
Hong Kong's upcoming ban on arrivals from Britain due to Covid-19 fears has triggered a wave of flight and hotel cancellations, but some travellers still intend to make the trip by first flying to lower-risk countries for a short stay.

Monday's announcement left Hongkongers in the European country reeling and many raced to snap up limited air tickets and bookings for the compulsory 21-day hotel quarantine after landing.

The government imposed the ban due to Britain's worsening pandemic situation and to prevent coronavirus variants from entering Hong Kong, where the sole new infection on Tuesday involved an arrival from the country.

Of the roughly 40 imported cases recorded over the past two weeks, about 30 per cent came from Britain, most of which involved the more transmissive Delta variant first detected in India, University of Hong Kong microbiologist Dr Ho Pak-leung told a radio show.

Ho said the government took a "correct and timely" step to put Britain back on the list of "extremely high-risk" countries to avoid a surge in infections as students studying overseas began to return home for the summer.

Returning Britain to the highest risk category means anyone who has stayed there for more than two hours during the past 21 days cannot enter Hong Kong starting on Thursday.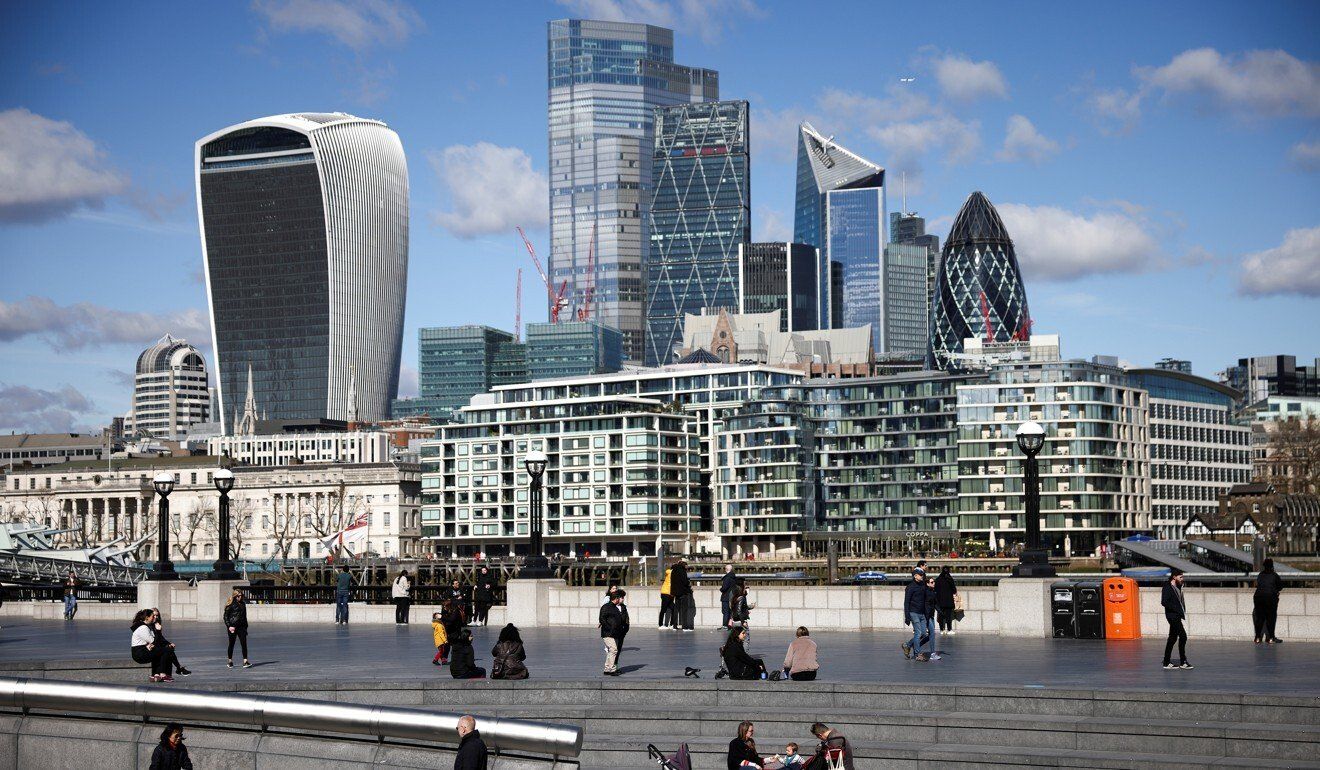 The City of London financial district. Hong Kong is banning arrivals who have stayed in Britain for more than two hours during the past 21 days.

Some travellers have been discussing online how best to change their plans to cope with the ban, with many noting that Dubai did not require quarantine for arrivals from the European country. They need only show a negative Covid-19 test.

One person who did not want to be identified told the Post he would now travel to Spain. The 29-year-old, who works in investment management, explained he flew to London intending to spend seven weeks in the country. But following the Hong Kong government's announcement, he had changed his plans and will spend a month in Britain and three weeks in Spain.

"Why would I pay for a Hong Kong hotel quarantine for three weeks and suffer through that when you could go to Dubai or Spain, or whatever and live like normal for three weeks?" he said.

He also stands to benefit from a new change that comes into effect on Wednesday allowing arrivals from lower-risk countries, including Spain and United Arab Emirates, to quarantine at a designated hotel for just seven days, provided they are fully vaccinated and test positive for antibodies.

But respiratory medicine specialist Dr Leung Chi-chiu warned travellers could still catch the Delta variant in a country where they waited out the three weeks.

Several hotels in Hong Kong reported a large number of cancellations from travellers in Britain, adding that refunds would be assessed on an individual basis.

At the Ovolo Southside in Wong Chuk Hang, about 95 reservations had been affected, according to acting chief operating officer Marc Hediger.

"The rooms that are released due to government announcements are usually booked back up again within a matter of hours," he said.

Representatives at the Regal Airport Hotel on Lantau Island and Kerry Hotel in Hung Hom said management was still dealing with the fallout but no cancellations had been processed as of Tuesday morning.

Nina Hotel Island South in Wong Chuk Hang said the earliest availability for a two-week quarantine was July 6, after factoring in cancellations related to the flight ban.

British Airways informed affected customers they would be offered a full refund, rebooking or voucher for future travel. The Hong Kong to London service would continue to operate, with one flight leaving daily.

Both British Airways and Hong Kong flagship airline Cathay Pacific did not reveal how many passengers were affected by the flight ban.

Virgin Atlantic said its passenger flights along the route would be suspended until July 11, while planes going from Hong Kong to London were expected to continue operating.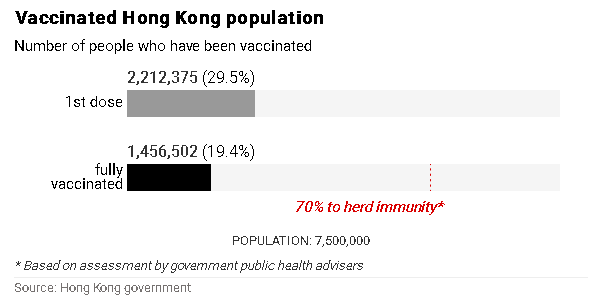 Separately, a 27-year-old airport ground worker, whose infection was first classified as a local untraceable case, was relabelled as an infection linked to an imported case.

The change was made after genetic sequencing of his virus sample announced last Friday showed it was identical to three previous imported cases from Indonesia. He was also confirmed as infected with the Delta variant.

"Epidemiological investigations revealed that [the airport worker] had brief encounters with the three imported cases at the [airport testing facility] on June 11," health authorities said.

The airport employee's 24-year-old colleague at the place where he worked part time at Uptown Plaza in Tai Po was also reclassified as an infection linked to an imported case.

The relabelling meant the city has not seen any locally transmitted cases for 22 days.

The last time Hong Kong recorded a community case was on June 7, when a 20-year-old woman, whose younger sister contracted the Alpha variant locally, was confirmed as infected.

As of Tuesday evening, a total of 3.67 million doses of Covid-19 vaccines had been administered to the public. About 2.21 million people, or 29.5 per cent of the city's population, had received their first shot, and 1.46 million residents, or 19.4 per cent of Hong Kong's total, had received their second one.

The city's official tally of coronavirus cases stands at 11,921, with 211 related deaths.