'The damage to the status of Hong Kong as a hub has been very significant,' Willie Walsh says, adding airlines are 'fed up' with changing rules.
It will take "considerable time" for Hong Kong to recover its aviation hub status, as foreign airlines are reluctant to return to the city given its unpredictable Covid-19 travel restrictions, the head of a global airline association has warned.

The director general of the International Air Transport Association (IATA), Willie Walsh, on Tuesday also said mainland China remaining closed off to the rest of the world with its travel restrictions and the closure of Russian airspace would impact overall recovery for the industry next year.

"The recovery of Hong Kong as a global hub will take considerable time," Walsh told media in Geneva at IATA's headquarters, adding that other aviation hubs were "without question" benefiting from the city's travel curbs.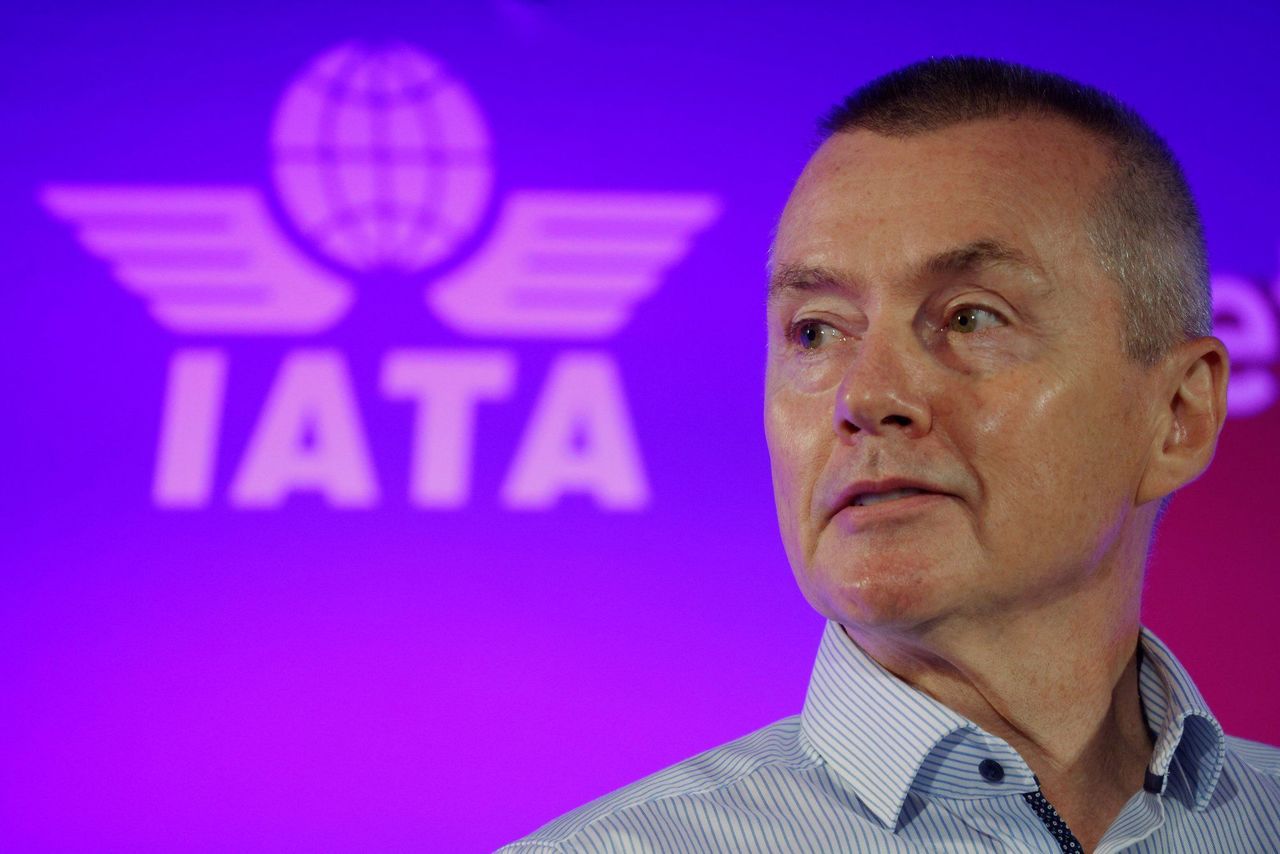 Willie Walsh, director general of the International Air Transport Association.
Walsh said restoring confidence in Hong Kong as an aviation hub was not just about easing travel restrictions in the city, but also airlines having assurances that curbs would not be reintroduced, saying carriers had become "fed up with changing regulations" at short notice and they no longer wanted to "take that risk".
"So we will need to see greater stability before we can talk seriously about the recovery of Hong Kong as a hub. The damage to the status of Hong Kong as a hub has been very significant," Walsh said.
"As we continue to look at the recovery and as airlines put more capacity back, I think there will be a greater sensitivity to those markets that are unpredictable."
Singapore Changi Airport overtook Hong Kong as the top airport in the region, with 3.6 million passengers passing through in October, while Hong Kong airport handled just 755,000 passengers in the same month – just 13 per cent of pre-pandemic levels.
In September, the Board of Airline Representatives of Hong Kong said out of the 110 foreign airlines that flew to Hong Kong before the pandemic, about 48 foreign carriers had stopped doing so because of the city's stringent restrictions and the need to redirect resources to countries where demand was increasing.
On Tuesday, British Airways returned to Hong Kong for the first time in a year. The airline will operate a daily service between London and Hong Kong from December 19.
During the
Covid
-19 pandemic, Hong Kong adopted travel policies which were among the strictest in the world, including a mandatory hotel quarantine for travellers and a rule that banned individual flights found to have carried a set number of infected passengers.
Hong Kong began gradually relaxing rules this summer, with authorities scrapping the hotel quarantine in September and announcing a "0+3" model under which arrivals are required to undergo a three-day medical surveillance period at home or in a hotel with limited citywide movement.
IATA expects a return to profitability for the global airline industry next year, predicting a net profit of US$4.7 billion – the first since 2019. Airline net losses this year are expected to be US$6.9 billion, compared with a US$42 billion loss in 2021.
Walsh said looking ahead to next year, the mainland remained an "unknown" for the global airline recovery, with its ongoing
Covid
-19 restrictions having a knock-on effect on passenger traffic in Asia.
On when the mainland would reopen its borders he said: "I think most people have an expectation that it will happen in the second half of 2023. We're seeing some signs of further relaxations in some areas."
IATA chief economist Marie Owens Thomsen said the country remained a "key variable" for the recovery of the airline industry.
"The longer China remains in various forms of lockdown, the higher the risk of a global recession and the longer it will take the airline industry to recover to where it needs to be," she said.
IATA expects the Asia-Pacific region to recover to pre-pandemic levels in 2025.
Walsh said another key issue next year was the continual closure of Russian airspace amid increased passenger traffic and the mainland's expected reopening, with predominantly Chinese carriers using the airspace while European ones were not.
Carriers around the world have been forced to adjust schedules and take longer routes because of the Russian invasion of Ukraine which has led to soaring jet fuel prices. Chinese airlines have continued to use Russian airspace since the outbreak of the war.
Dozens of countries, including United States, Britain and those in the European Union, closed their airspace to Russian airlines in March. In retaliation, Moscow banned airlines from those regions from entering or flying over the country.
"As we see China relax restrictions and reopen, then the issue of access through Russian airspace becomes a bigger question for European carriers, particularly as it remains open for Chinese carriers," Walsh said.
Hong Kong flag carrier Cathay Pacific announced in October that it would restart flying over Russia on its trips from New York to Hong Kong.