Franchised cross-harbour buses have lost 20,000 passengers a day since opening of MTR extension, says Assistant Commissioner for Transport Honson Yuen.
Hong Kong's franchised bus operators are facing another hit from the recent launch of the East Rail line cross-harbour extension after officials revealed the Transport Department is considering reducing their services in phases from next month.

Assistant Commissioner for Transport Honson Yuen Hong-shing told lawmakers on Friday that franchised buses had lost 20,000 passengers a day and suffered a drop in ridership up to 50 per cent since the cross-harbour section of the HK$90.7 billion (US$11.55 billion) Sha Tin to Central rail link opened on May 15. A department spokeswoman later added that the average loss in daily patronage for bus routes using the Cross-Harbour Tunnel was about 10 per cent.

"For example, the ridership on the special departures of route 104 has dropped from over 70 per cent to about 20 per cent after the opening of the East Rail line cross-harbour extension," Yuen told a Legislative Council subcommittee meeting on railway affairs.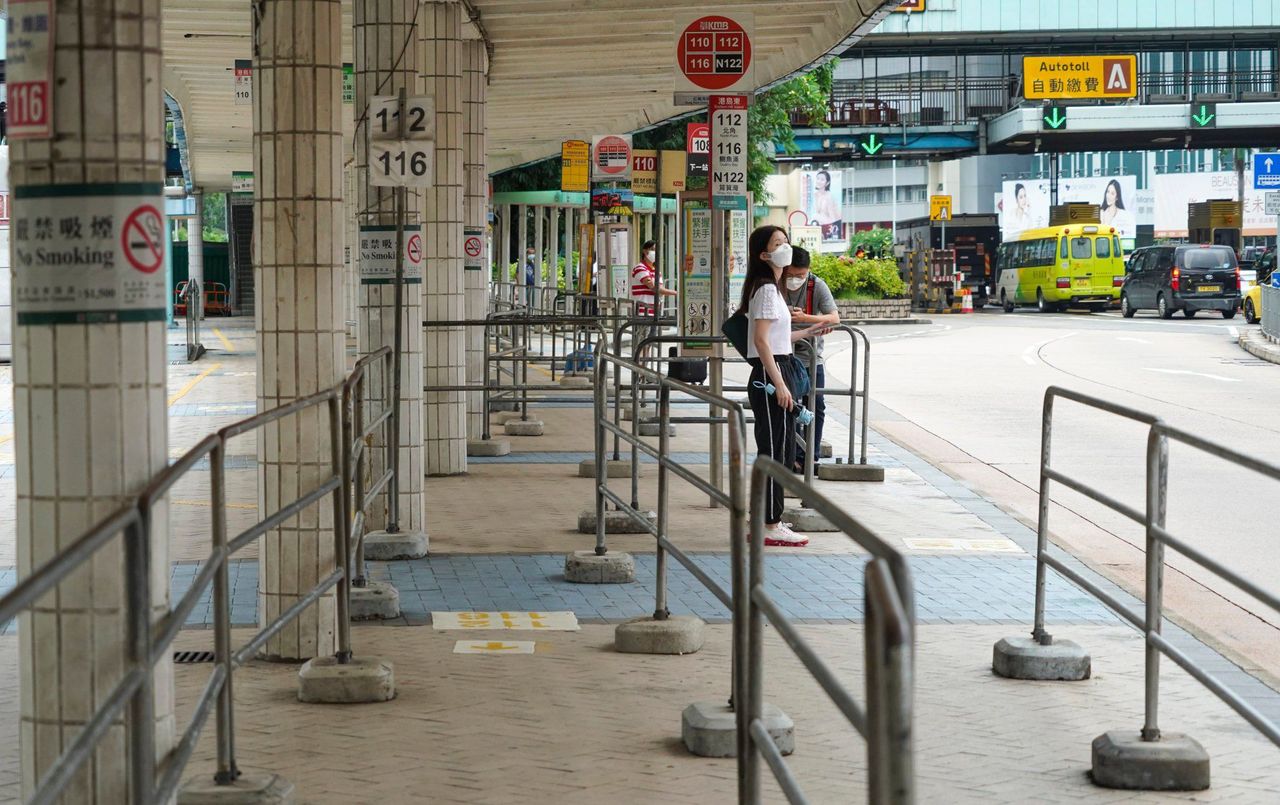 Franchised cross-harbour buses have seen a drop in passengers since the opening of the East Rail line cross-harbour extension.

"The Transport Department will consider adjusting the special departures from the Cross-Harbour Tunnel toll plaza to Hong Kong Island in phases within about a month after the opening of this cross-harbour rail section, subject to actual passenger demand."

Yuen said for other urban cross-harbour bus routes, the department would adjust the service at an appropriate time depending on commuter demand.

"We'll maintain our communication with all stakeholders for any proposed service changes, including residents in the affected districts," he said.

Franchised buses have become the biggest casualty in the launch of the new section of the East Rail line, resulting in thousands of commuters switching their mode of transport. Bus operators have also expressed fears over losing money.

A Post visit to the interchange bus terminal at Hung Hom station on Friday morning found short queues and far fewer buses, with more empty seats compared with the packed cabins previously.

The long-awaited cross-harbour extension runs from Hung Hom to Admiralty, via a new Exhibition Centre station, and it is the final section of the Sha Tin to Central link, Hong Kong's costliest rail project. It will allow commuters to reach the city's commercial and financial hub in Wan Chai North and Admiralty without switching lines or changing trains.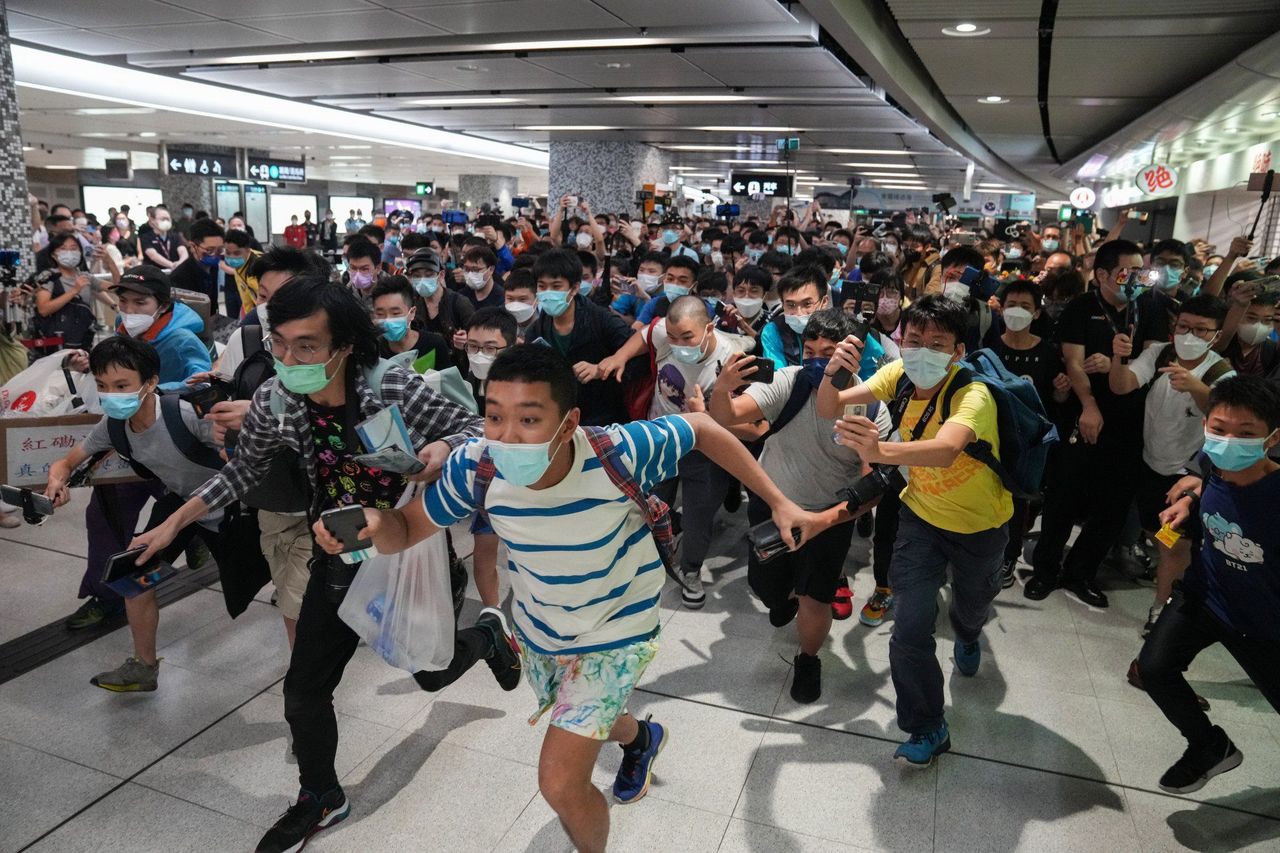 Railway fans flock to the platform at Exhibition Centre station on opening day.

Following the opening, Admiralty station has become a mega interchange with platforms over six storeys for four MTR lines – the East Rail, Tsuen Wan, Island and South Island. Passengers can cross the harbour using either the Tsuen Wan or East Rail lines.

But some lawmakers raised concerns over the reduction of bus services, saying many commuters, in particular those in the New Territories, were still in need of the cross-harbour services.

"You can't cut cross-harbour services for the bus routes running between the New Territories and Hong Kong Island," said lawmaker Gary Chan Hak-kan of the Democratic Alliance for the Betterment and Progress of Hong Kong. "It will deprive those living in the New Territories of a transport choice."

Legislator Yang Wing-kit called on transport authorities to only consider cutting bus services following a review of passenger demand after a year.

"Many residents living in San Po Kong and Kowloon City strongly opposed the reduction of cross-harbour bus services," he said.

But Yuen insisted on a review next month, saying authorities needed to plan for the effective use of bus services. He promised that the government would not cut services between the New Territories and Hong Kong Island.

A KMB spokeswoman said the company had asked the Transport Department for a review of bus routes between New Territories East and Kowloon, including four which would be hit the hardest by the new rail extension.

Bravo Transport Services, owner of Citybus and New World First Bus, earlier said it might suffer a 20 per cent loss in ridership on Cross-Harbour Tunnel routes as a result of the new rail section.

The bus operator said it hoped to retain passengers by offering interchange discounts of HK$2 per trip on five routes from the Exhibition Centre rail station, including the new 1M service between the station and Wong Nai Chung Gap via Happy Valley.