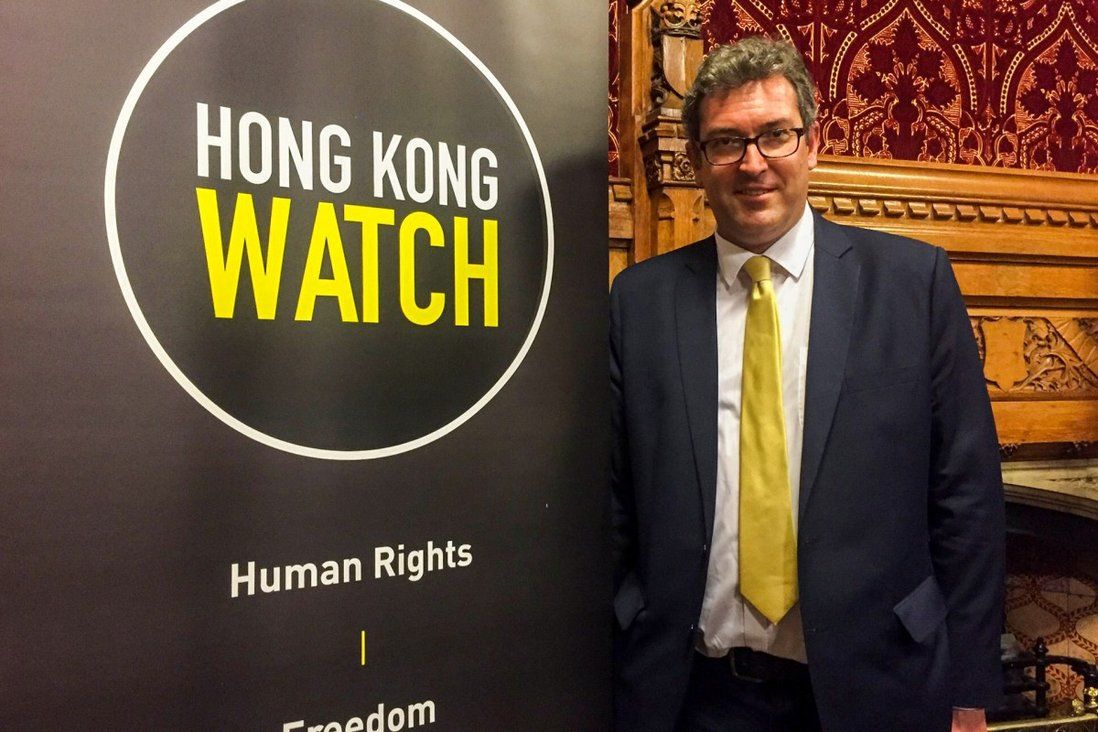 Hong Kong authorities accuse overseas NGO of breaching national security law
Hong Kong Watch, based in the UK, posted a notice from city's Security Bureau warning of 'further action' to be taken if NGO continued to violate law.
The pro-democracy advocacy group Hong Kong Watch, which operates in Britain, has been accused by the city's government of violating the national security law and ordered to shut down its website, making it the first overseas group to be targeted by the legislation.

But Hong Kong Watch vowed it would not be silenced, despite receiving a notice from the city's Security Bureau warning "further action" would be taken if it continued to engage in activities that violated the national security law.

The bureau's letter, which was dated March 10, featured in a statement posted on the NGO's website and accused the group of violating Article 29 of the national security law by "collusion with a foreign country or with external elements to endanger national security".

The bureau also accused Hong Kong Watch of lobbying foreign countries to impose sanctions or engage in hostile activity against mainland China and Hong Kong.

Police proceeded to demand the shutdown of its website within 72 hours of issuing the notice.

Benedict Rogers, co-founder and chief executive of Hong Kong Watch, said the group would not comply with the notice.

"We will continue our work and redouble our efforts for Hong Kong. Of course, we will have to be more security conscious, especially when it comes to travelling to certain countries, but we will not be silenced," he said.

But the Post found the site could only be accessed via a VPN.

In February, Hong Kong Watch claimed that its website could not be accessed in Hong Kong. There were no response from internet service providers on this claim.

Rogers called the collusion allegation "patently absurd", as the group is an international organisation based outside Hong Kong.

"We talk, legitimately, to our own elected representatives and the government in the UK and in other democratic countries," he said.

According to the notice, Rogers faces up to three years' imprisonment for his role at Hong Kong Watch, as well as a fine of HK$100,000 (US$12,771) and an additional year in jail for failing to close down the website.

In a statement, a police spokesman refused to comment on individual cases, but added the force would act on the basis of actual circumstances and according to the law.

However, a police insider confirmed the force had also sent a separate letter on March 10 to the group, demanding it remove the website that was likely to breach the national security law.

The notices have prompted a backlash from politicians in the UK, with former colonial governor Chris Patten, who is also a patron of the group, calling the warning "another disgraceful example" of "stamping out freedom of expression and information in Hong Kong".

British Foreign Secretary Liz Truss called the move "unjustifiable", urging both the mainland and Hong Kong governments to respect freedom of speech and the 1984 Sino-British Joint Declaration that set conditions under which the city would return to Chinese rule.

"The unjustifiable action taken against the UK-based NGO Hong Kong Watch is clearly an attempt to silence those who stand up for human rights in Hong Kong," she said in a statement.

The national security law, which was imposed on Hong Kong by Beijing on June 30, 2020, outlaws secession, subversion, terrorism and collusion with foreign or external forces.