Commerce chief Edward Yau says US has imposed discriminatory and unjust requirement for political reasons.
Hong Kong has asked the World Trade Organization (WTO) to reverse a decision by the United States to require the city's exports bound for America to be labelled "Made in China" in an escalation of a row between the trading partners.

Commerce chief Edward Yau Tang-wah said that filing the written submission to the trade body on Friday was "a milestone in the important battle" for the city's interests and also the WTO's rules-based system.

"The US has imposed such a discriminatory and unjust requirement for political reasons unrelated to a proper determination of the place of origin of the goods as required under the various WTO covered agreements," Yau said.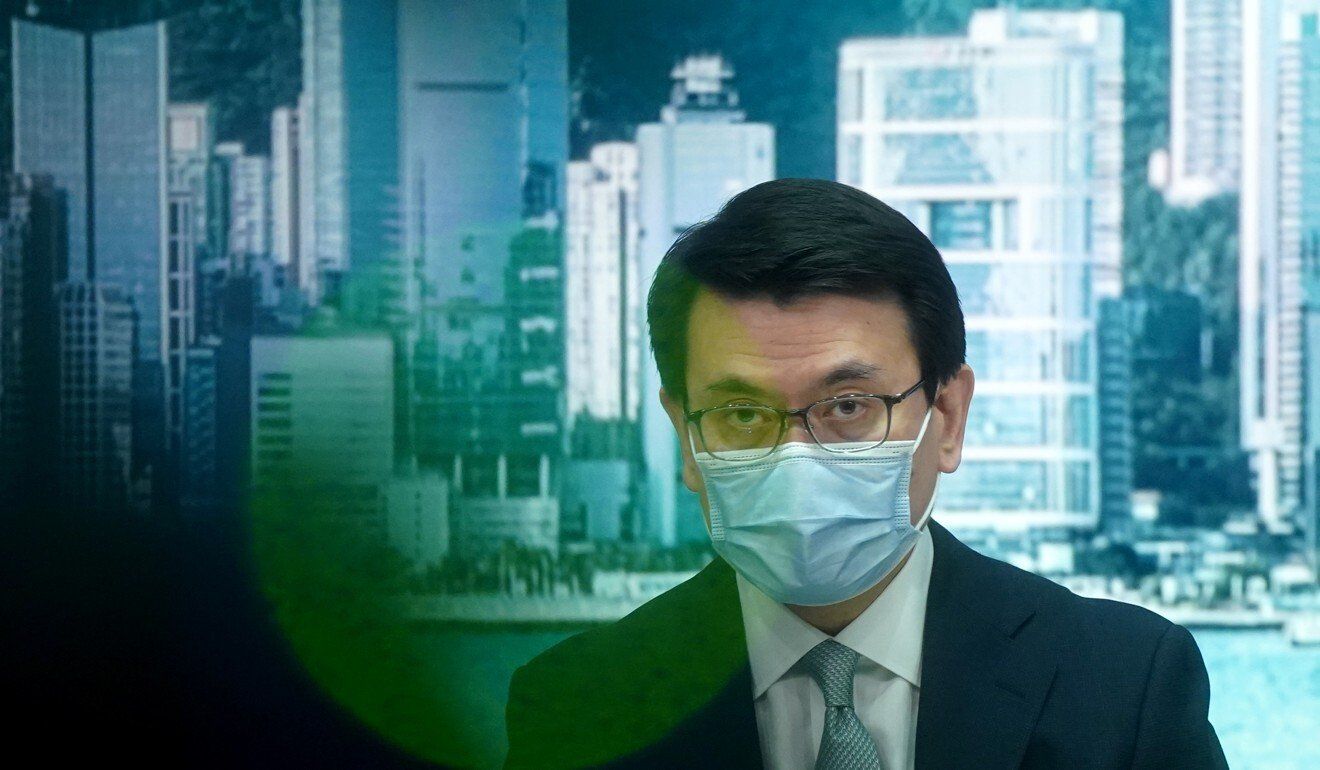 Commerce minister Edward Yau.

The US in January rejected Hong Kong's request for a dispute settlement over Washington's decision on the labelling. Yau hit back in February, urging the WTO to form a panel under its Dispute Settlement Body to address the conflict.

Yau also emphasised that Hong Kong's economic and trade status was on par with that of other WTO members and its special position was widely recognised by the international community.

Former US president Donald Trump filed an executive order in July last year ending the special treatment the city enjoyed under the Hong Kong Policy Act of 1992 in retaliation for Beijing's decision to impose a national security law.

A notice from the United States Trade Representative issued the following month required exporters based in Hong Kong to mark goods bound for the US as made in China – a move that threatened to turn the financial hub into "just another Chinese city".

The written submission to the WTO argued the labelling requirement "unlawfully discriminates against goods of Hong Kong origin".

It also challenged that the US stance was inconsistent with multiple deals under the trade body, including the Agreement on Rules of Origin, the Agreement on Technical Barriers to Trade and the General Agreement on Tariffs and Trade 1994.

The US is the second-largest destination for Hong Kong-made products, making up about 7 per cent of the city's domestic exports in 2019. Jewellery, food, electronic goods and appliances accounted for the lion's share of the trade.