With Kitty Fung gone as chief executive officer at the West Kowloon Cultural District Authority, the body has four critical vacancies to fill just months before M+ museum opens.
The head of finance at Hong Kong's arts hub authority stepped down on Wednesday in the latest upheaval to the top ranks of the troubled organisation.

The departure of Kitty Fung Kit-yi from the West Kowloon Cultural District Authority came less than a month after the chief project officer left. Combined with two new senior roles, the statutory body now has four critical positions to fill just months before the city's flagship M+ museum is expected to open. Artistic director Alison Friedman tendered her resignation in April.

In an email sent to staff, acting chief executive officer Eva Kwong Pui-han said Fung was leaving with immediate effect and finance general manager Carmen Lee would lead the finance services division until a new chief financial officer was found.

The multibillion-dollar hub project, decades in the planning, is Hong Kong's bid to firmly establish itself as a global cultural destination. But ballooning budgets, construction delays and management turnover have hobbled progress, while a rapidly shifting political landscape has pushed curators into defending artworks from accusations they offend the nation.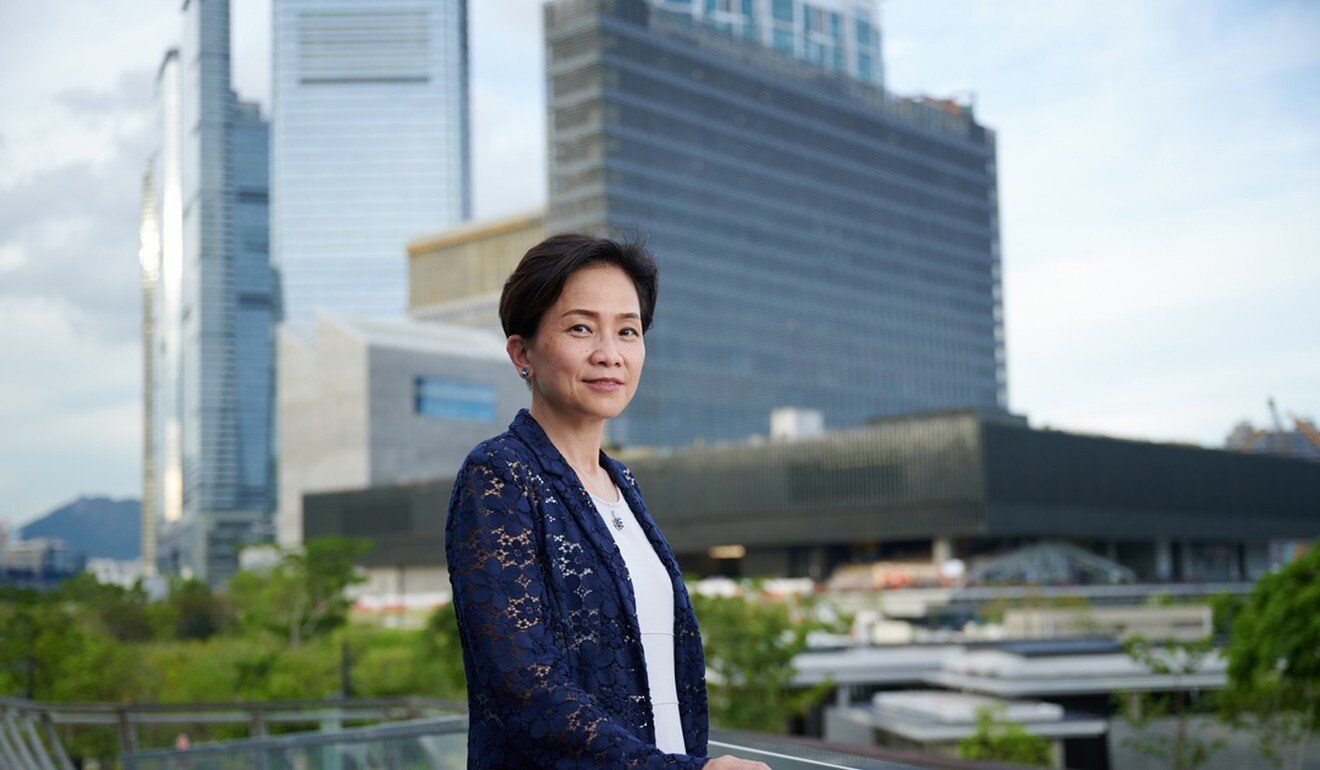 A picture of Kitty Fung. Photo: Hong Kong Institute of Certified Public Accountants

In July, Jeremy Stowe, the authority's chief project officer and head of construction, left his position after going on administrative leave in May, soon after law enforcement officers visited his office.

When asked whether his departure was related to any inquiry, the authority issued a statement saying: "The West Kowloon Cultural District Authority is fully committed to the principles of honesty, integrity and fair play in discharging its duties and functions. The authority will not comment on individual staff matters."

The hub was given an initial government grant of HK$21.6 billion (US$2.8 billion), although some have said the final figure could take the total investment past HK$70 billion. Once completed, the project's 40 acres of prime harbourfront land will house more than a dozen buildings and attractions, but so far the only major facilities opened are Freespace, Art Park, a temporary nursery park, M+ Pavilion and the Xiqu Centre devoted to traditional Chinese theatre.

The years of delays and overspends culminated in the sacking of Hsin Chong Construction as the main contractor in 2018. The authority established a new company, Blue Poles Limited, to take over, but subcontractors at the M+ museum have recently told the Post that bills dating to 2019 have yet to be paid as a complicated auditing procedure is under way.

When asked earlier in the year about the total cost of the museum, Stowe said the final bill would be presented to the Legislative Council in its current session.

The opening of M+ comes as the arts are being scrutinised for infringing the new national security law. Conservative voices objecting to the display of images containing nudity or portraying homosexuality are also becoming more strident.

In March, pro-establishment lawmakers including Eunice Yung Hoi-yan said certain works in the collection, such as ones by dissident artist Ai Weiwei, "spread hatred" towards China.

One piece they wanted to remove was his Study of Perspective – Tian'anmen (1997), a photograph showing the artist's upturned middle finger aimed squarely at the Gate of Heavenly Peace in the Chinese capital.

So far, the museum has stood its ground, although the degree of curatorial independence will be dependent on future directors of the museum.

The role is currently filled by Suhanya Raffel, but her contract expires in November and the authority will not comment on whether it will be extended or if her departure will affect the opening of M+ later this year.

All eyes are now on Betty Fung Ching Suk-yee, who will take over as CEO on October 15, after Duncan Pescod was ousted last year, nine months before his term was due to expire. He said he was being forced out but did not offer any explanation.

Pro-Beijing lawmaker Edward Lau Kwok-fan, who chairs Legco's joint subcommittee monitoring the implementation of the district project, dismissed concerns over the vacancies in management.

The authority was a large organisation and its work would not be disrupted just because a few people left, he argued.

"The incoming CEO Betty Fung Ching Suk-yee was familiar with the district work because of her previous role in the Home Affairs Bureau. She would not be paralysed by the departure," he said.

Tourism lawmaker Yiu Si-wing, who also sits on the subcommittee, acknowledged the budget overruns and project delays.

"Obviously, with Betty Fung being brought in as CEO, finance and construction oversight needs to be improved and tightened," he said.

"This needs to be done and since it is being paid for by taxpayers. We really want to see [the authority's projects] coming on stream. Otherwise, we will not see returns on investment for a long time."