With performance venues closed until the eve of the festival's opening and Covid-19 spreading fast in the city, festival organisers have made an early call to cancel or postpone most in-venue performances.
The 50th Hong Kong Arts Festival has cancelled most of its in-venue performances.

Organisers of the festival, which opens on February 28, made an early decision after the number of Covid-19 cases in Hong Kong rose sharply following the Lunar New Year holiday.

New infections rose above 1,000 per day this week, and experts have forecast there will be 28,000 new infections per day by the end of March. The closure of performance venues, announced to curb the spread of Covid-19, has been extended until February 23.

In a statement on Thursday, organisers said: "In view of the uncertainty surrounding venue availability and social distancing measures due to the Covid-19 pandemic, the HKAF is announcing changes to a number of in-venue programmes.

"Details regarding the rescheduling of selected programmes will be announced in due course."

This marks the third year of major disruptions for the festival, which had to cancel its entire line-up in 2020 and move most of the 2021 programme online.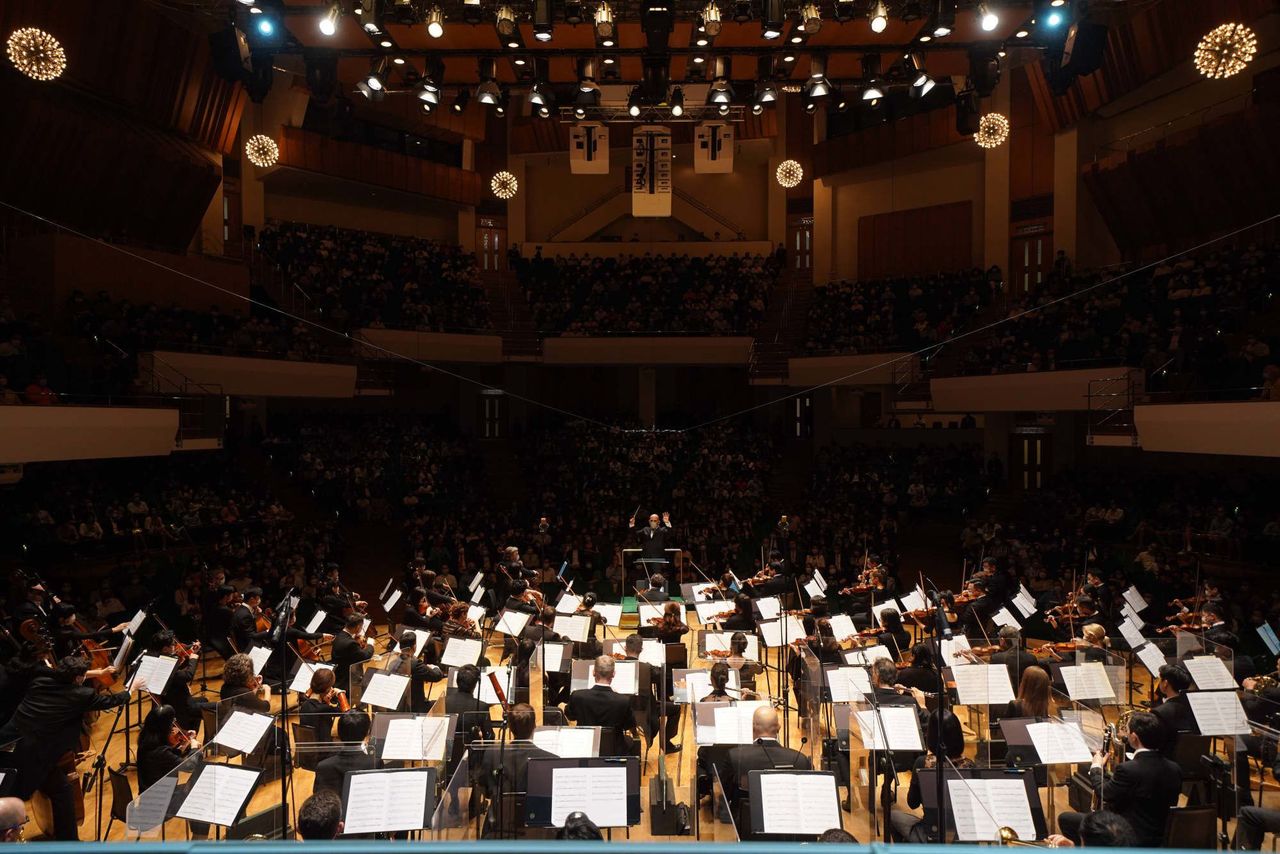 The Hong Kong Philharmonic Orchestra was to have opened the festival with a concert including Mahler's Symphony No 4. It has now been cancelled.

The highly anticipated Laila, an AI-powered immersive opera with no live performers and a pandemic-friendly audience size limit, has not been spared, although the festival, co-producer with the Finnish National Opera and Ballet, has promised to reschedule it when conditions allow.

Major cancellations on the music side include three concerts by South Korea's Esmé Quartet, the festival-opening Mahler concert by the Hong Kong Philharmonic Orchestra and the Hong Kong Sinfonietta's Reflections on Refractions concert in the Hong Kong City Hall Concert Hall to celebrate the venue's 60th birthday.

Dance fans will be denied the chance to see Hong Kong Ballet's local premiere of Juanita y Alicia, a work inspired by its artistic director Septime Webre's Cuban family roots, and two performances by Xiao Ke, one of China's most celebrated contemporary dancers.

Another major dance performance now cancelled is Colossus. Australian choreographer Stephanie Lake was going to personally coordinate the production by Hong Kong Academy of Performing Arts students.

Not yet crossed out are four exciting theatre productions: Yat-sen, We Are Gay, Miss Julie and Love Streams. Programmes featuring the Shanghai Opera House and Suzhou Symphony Orchestra – Romeo et Juliette featuring bass-baritone Shen Yang and mezzo-soprano Wen Muya, a semi-staged version of Cavalleria Rusticana and Pagliacci, and the festival finale with excerpts from Tristan und Isolde – are, surprisingly, still slated to go ahead.

"For the other programmes which are not on the list, as they are scheduled for the latter half of this year's festival period, we are awaiting further official announcement from the government in order to decide on our next course of action," said Valentina Wong, marketing manager of the festival.

The festival's online programming remains intact. A free performance streamed online of Romeo and Juliet by the Paris Opera Ballet has now replaced the Hong Kong Philharmonic concert as the festival opener at 8pm on February 25. It will be available online until March 4.