Top Talent Pass Scheme has received a total of 2,600 applications since it opened, according to authorities.
Hong Kong authorities approved 1,400 applications in a week for a new talent scheme aimed at wooing global talent, the labour minister revealed on Wednesday, adding the programme had received an "enthusiastic" initial response.

Secretary for Labour and Welfare Chris Sun Yuk-han said the Top Talent Pass Scheme had received a total of 2,600 applications since it launched online last Wednesday.

"The response is very enthusiastic," he said, adding those whose applications had been approved could now expect to receive the documents allowing them to move to Hong Kong.

The minister was speaking before embarking on a seven-day visit to Singapore and Manila in the Philippines to tap overseas experience on talent recruitment, as well as explore ways to better equip Filipino domestic helpers to meet the needs of Hong Kong's ageing society.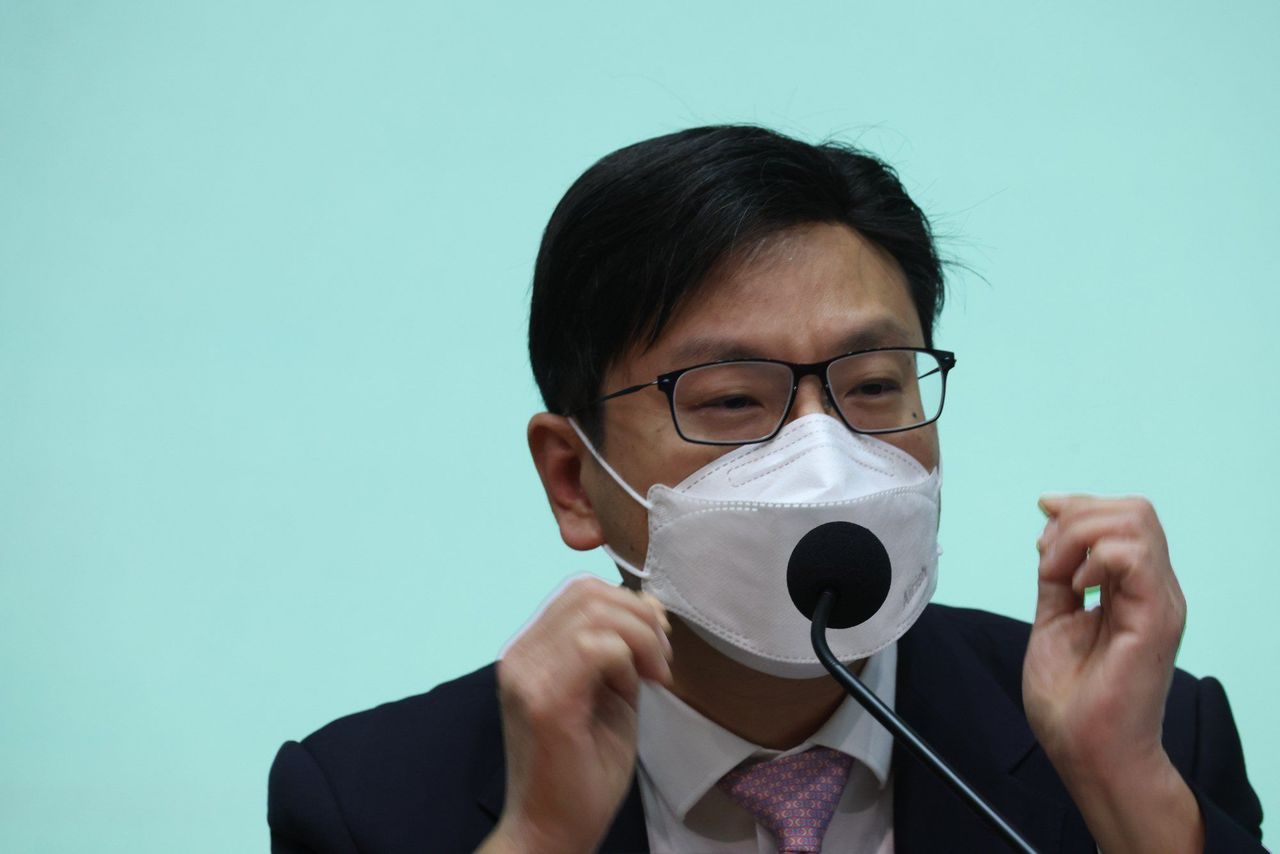 Secretary for Labour and Welfare Chris Sun.
Sun said enhancing exchanges and understanding of talent recruitment were among the priorities of his trip to Singapore, and he would meet two local ministers as well as Hongkongers working there.
Chief Executive John Lee Ka-chiu announced the talent scheme in his maiden policy address in October as he outlined plans to attract experienced high-fliers and graduates of the world's top universities to the city.
Under the scheme, Hong Kong is offering a two-year visa to individuals who earned no less than HK$2.5 million (US$318,472) over the past year, and graduates of the world's top 100 universities with at least three years' working experience over the past five years.
The government has not set any upper limit on the number of applicants from either group.
Others who have graduated from the top 100 universities in the past five years but have not yet worked for three years will also be eligible for the new visa, with the number capped at 10,000 a year.
The scheme is similar to one unveiled earlier by Singapore to lure professionals earning about HK$2 million annually. They will be allowed to work for several companies at the same time, and their spouses will also get permission to work.
The programme was one of various moves Lee announced as part of the city's push to attract global talent after roughly 140,000 people left Hong Kong in the past two years.
Lee set the Labour and Welfare Bureau the target of attracting at least 35,000 talented people to the city every year from 2023 to 2025.