Prosecutors want another tool to charge people with rioting or joining an illegal assembly even if they were not physically present, such as sponsors or masterminds, but the top justices have pushed back.
Prosecutors grilled by Hong Kong's top court have conceded no lacuna in the law existed that required invoking a legal principle to go after culprits who contributed to unlawful assemblies and riots without being present at the scene.

The Court of Final Appeal on Tuesday heard a landmark challenge over the common law doctrine of joint enterprise, which arose from two separate cases stemming from major riots that rocked the city in recent years.

The first appeal was mounted by 34-year-old Lo Kin-man, who is seeking to overturn his conviction after being jailed for seven years in 2018 for rioting during the overnight unrest in Mong Kok that began on February 8, 2016.

A more recent appeal was launched by 40-year-old gym owner Tong Wai-hung, who along with his wife Elaine To, 43, and student Natalie Lee Yuen-yui, 17, were acquitted last year in the first riot trial relating to the 2019 anti-government protests. Following the ruling, prosecutors sought the Court of Appeal's clarification on the application of the joint enterprise principle.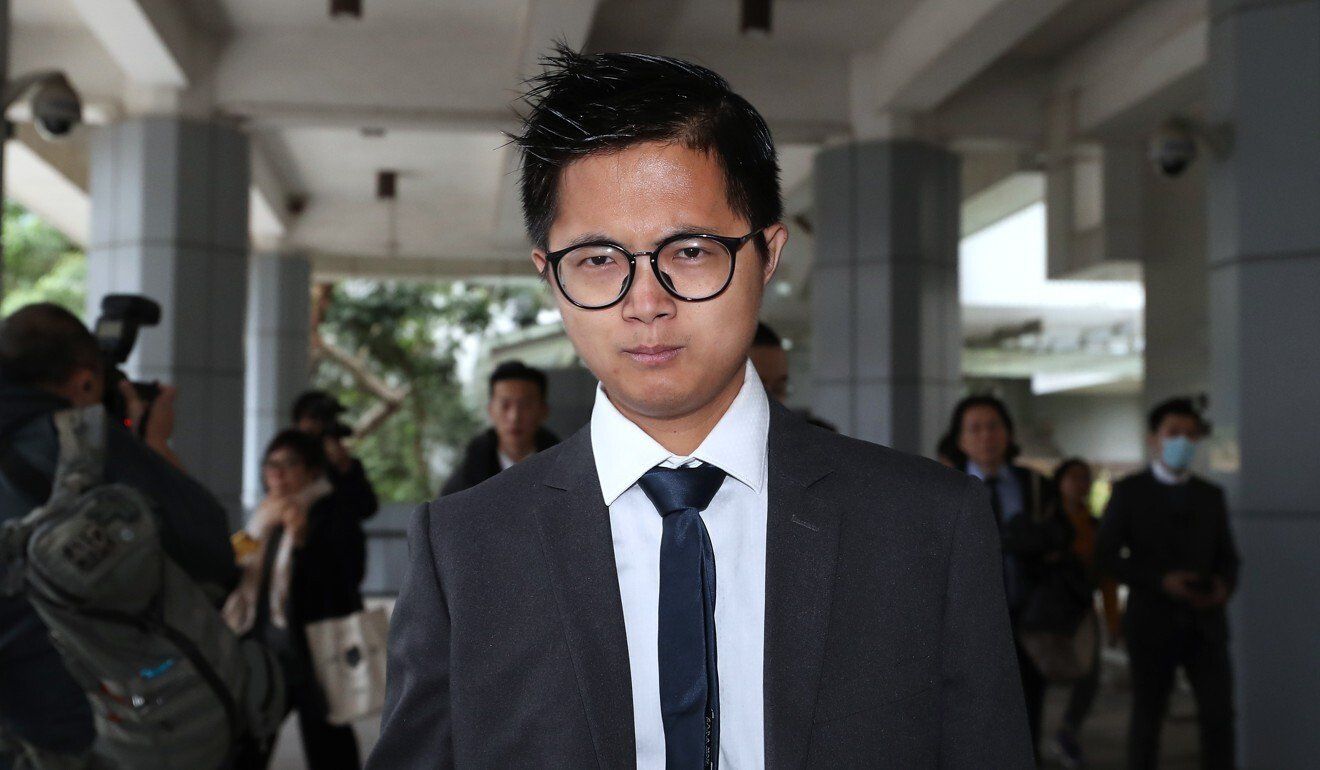 Lo Kin-man is seeking to overturn his conviction.

The outcome of this appeal will not affect the trio's acquittal, but it will have far-reaching implications for future prosecutions of unlawful assemblies and riots, as it will determine whether the doctrine is applicable to those two types of offences.

If the principle is invoked, a person can be prosecuted even if he or she was absent from the scene.

The lower appellate court sided with the prosecutors, allowing them to go after myriad suspects who might not have been present at the unrest, but were "clearly participants under the doctrine", such as masterminds, sponsors, lookouts, getaway drivers and others who provided material support.

Lo's appeal to the top court raised further questions about whether prosecutors were required to prove the defendants shared a common purpose – backed by mutual understanding or communication – and a joint intention to help each other in achieving that objective.

Gladys Li SC, his counsel, argued the essence of the offence of unlawful assembly lay not only in people acting in numbers – more than three individuals – in a prohibited manner, but also pursuing a specific common objective.

Prosecutors ought to identify that goal in order to determine the members of the group and prevent casual participants from being included, she maintained.

"For anybody to be charged with a riot, they must first have been a member of an assembly, then a member of an unlawful assembly," Li said.

The offence of rioting is established when it is proved that one of those members had committed a breach of peace.

In Lo's case, Li said he had suffered a "substantial and grave injustice" since prosecutors had failed to mention in his indictment any potential participants other than his co-defendants who were ultimately acquitted of the charge, making him the lone individual convicted of a crime premised on the involvement of multiple people.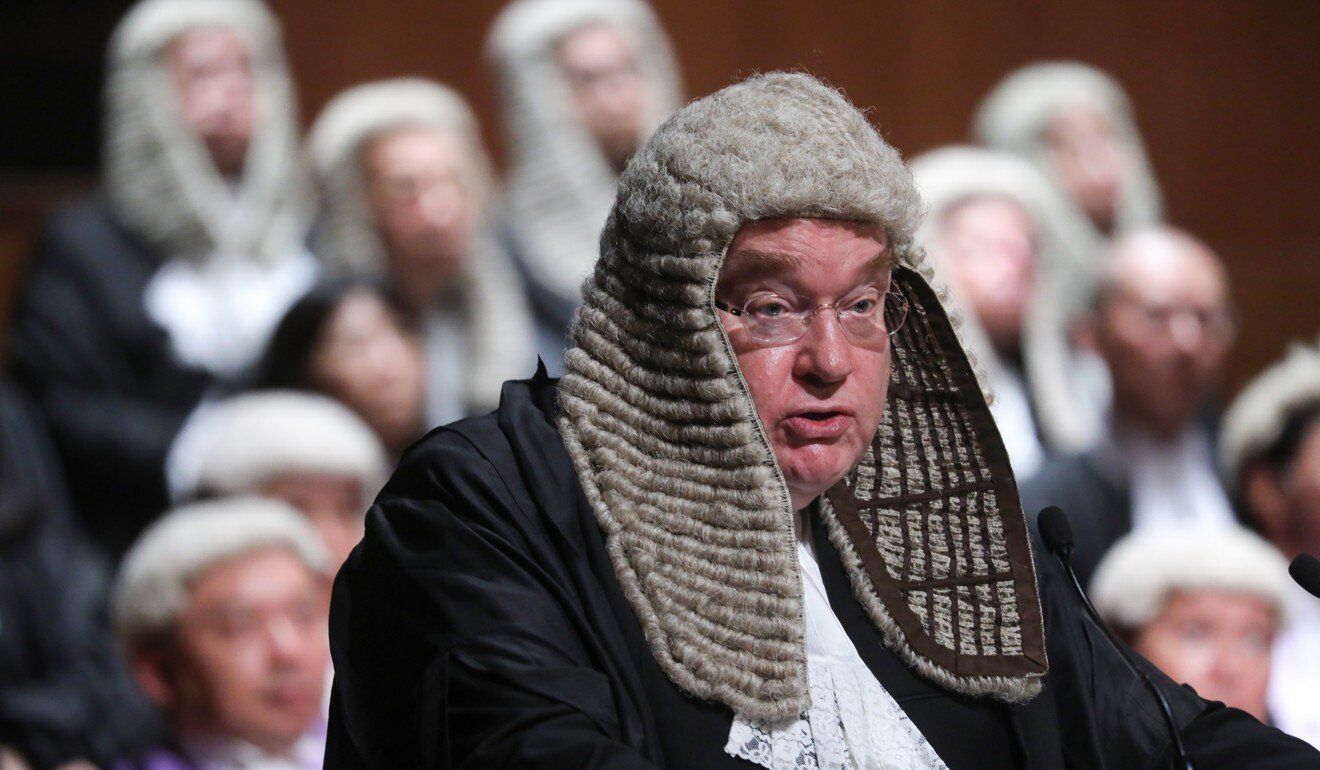 Philip Dykes SC is representing gym owner Tong Wai-hung.

Given that such numbers form an essential ingredient of the offence, Li further argued that a presence at the scene was crucial, and so the doctrine of joint enterprise was "excluded clearly by implication".

Tong's counsel, Philip Dykes SC, added that prosecutors had other means of catching those who were not present, such as a conspiracy charge or ancillary offences, such as aiding and abetting, incitement and assisting an offender.

"This is not the case where there is a lacuna," Dykes said.

Acting deputy director of public prosecutions Anthony Chau Tin-hang countered there was "immense public interest in maintaining public order" and excluding the use of joint enterprise would render the law ineffective, leaving a "significant lacuna" given the uncertainties surrounding this kind of crime, where it was often impossible to identify who breached the peace.

But Chief Justice Andrew Cheung Kui-nung said invoking the doctrine would not lessen the prosecution's difficulties, and questioned the need for the principle when public interest could be served by using existing offences.

Mr Justice Johnson Lam Man-hon also asked how prosecutors could prove defendants were part of a joint enterprise if they could not demonstrate their participation, while Mr Justice Joseph Fok wondered whether the doctrine was still necessary when roles were established.

Pressing on, Cheung said: "In fact, there is no lacuna in the law regardless of whether the doctrine applies to [the two offences]. Do you accept that?"

"Yes," the prosecutor replied.

The top court has reserved judgment.