Three-day Hong Kong Brands and Products Shopping Festival offers discounts of up to 90 per cent to attract visitors 'itching to spend'.
One of Hong Kong's most popular shopping festivals kicked off on Friday to large crowds with cash to spend, as the annual event was held indoors in summer for the first time in its history.

The three-day Hong Kong Brands and Products Shopping Festival, running at AsiaWorld-Expo in Chek Lap Kok until August 8, features 250 stalls offering a variety of food items, household products, fashion and beauty goods and pet health care.

The annual expo was traditionally held outdoors during winter in Victoria Park in Causeway Bay, but was moved online last year because of the coronavirus pandemic.

Discounts of up to 90 per cent are being offered at the fair, with HK$1 million worth of prizes up for grabs in a lucky draw. A number of vendors are also offering rebates to those paying with the government's HK$5,000 (US$643) consumption vouchers, the first batch of which was issued on August 1.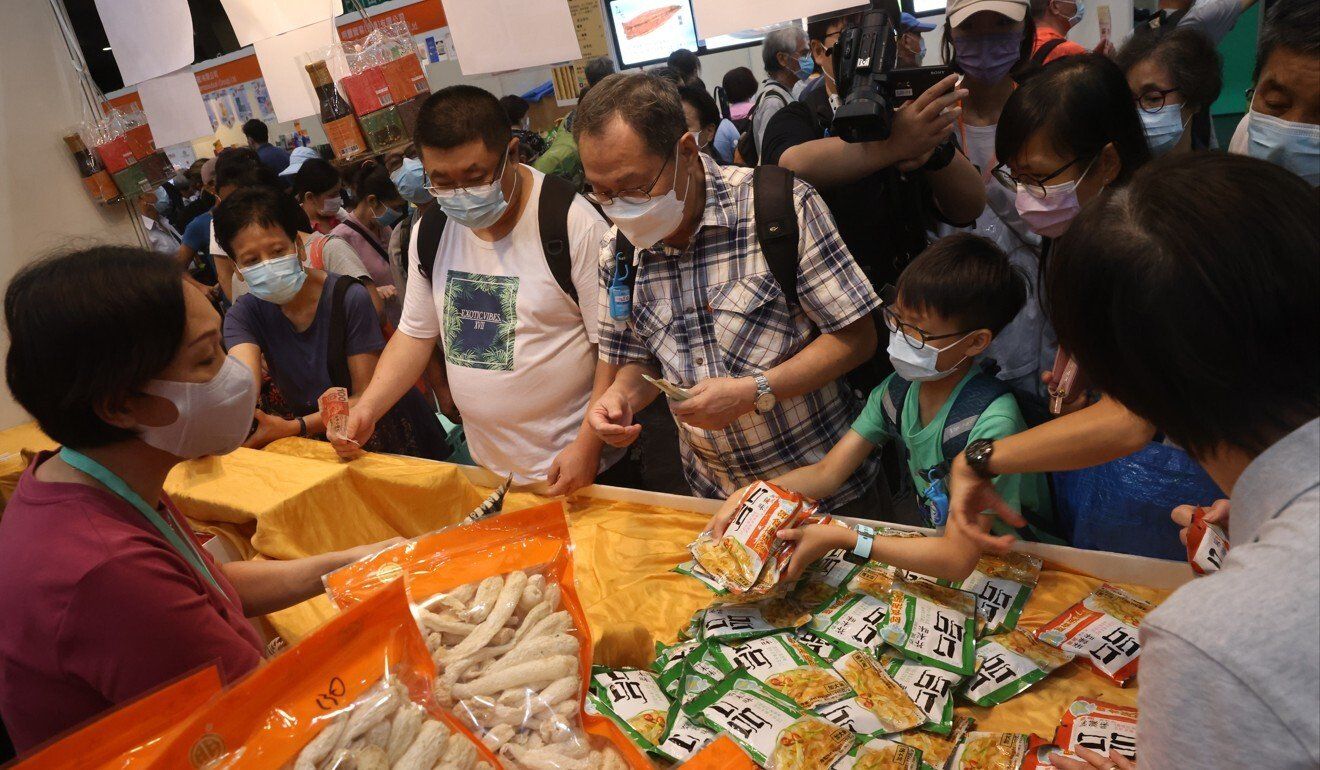 The annual expo has gone with a summer edition for the first time.

Those who have received one dose of a vaccine are not required to pay the admission fee, but capacity at the venue remains capped at 50 per cent, or at most 2,700 people at a time, in line with the government's anti-pandemic guidelines.

To facilitate transport to the Lantau venue, organisers offered HK$40 same-day return tickets on the Airport Express and seven free shuttle bus routes running between Tuen Mun, Yuen Long, Tsing Yi, Tung Chung and Tin Shui Wai.

At 10am, half an hour before the festival kicked off, only a few dozen people lined up at the venue entrance. But by 10.30am, the queue had grown to hundreds as the shuttle buses began to pull up.

"We thought the foot traffic would be bad compared to previous years because this venue is so far away, but the festival's transport arrangements made coming here convenient," said Elvis Wong, assistant sales and marketing manager at abalone brand Sky Dragon, adding that customer traffic had been "pretty positive" so far and better than expected.

Around 90 per cent of exhibitors are accepting the consumption vouchers, designed to boost spending and distributed via four e-payment platforms.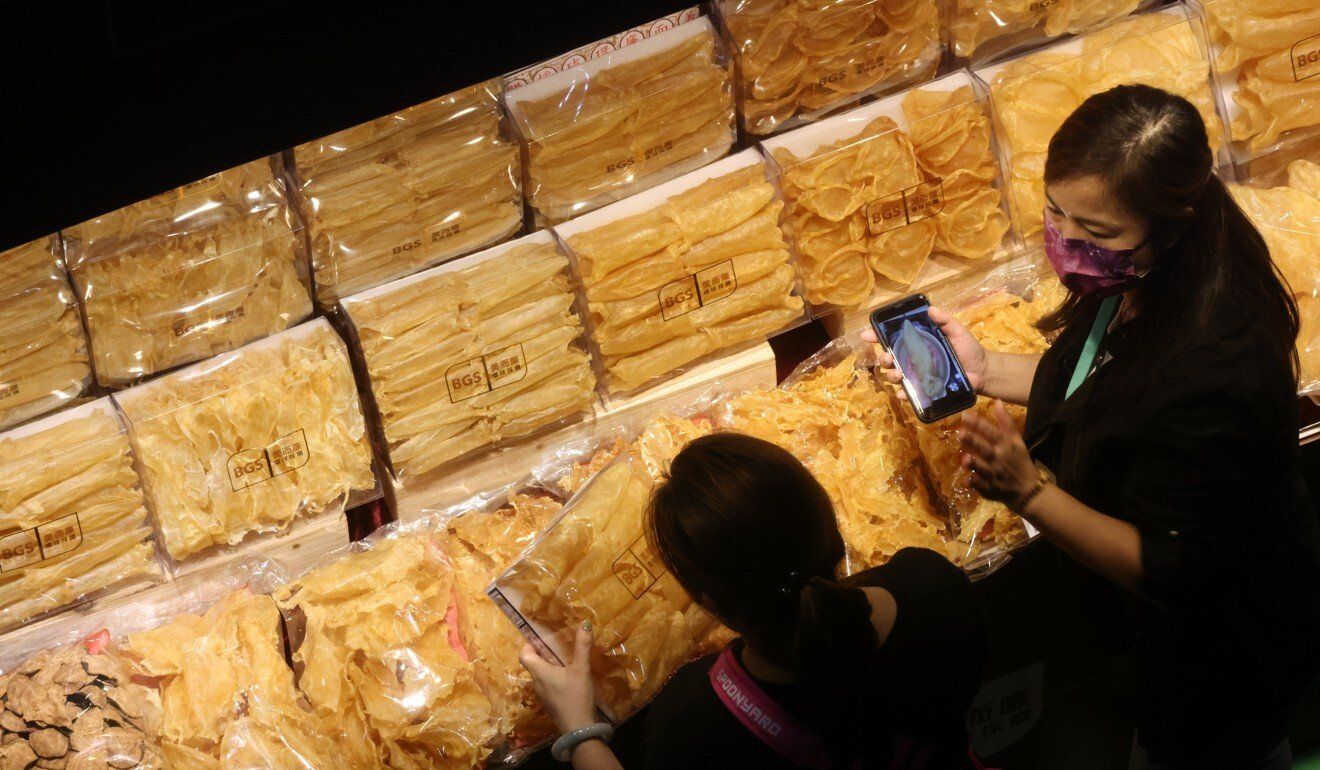 The festival's indoor format is also a draw for shoppers.

"I'm very happy I get to spend and see so many people," said Wendy Lau Wing, a retiree in her 50s. "We've been cooped up and we're all itching to spend."

Lau, who spent a few hundred dollars on a teapot and some snacks and was ready to "buy to my heart's content", said she planned to continue shopping with her vouchers at stalls that accepted them.

Vendors also expressed optimism about the voucher scheme.

"People are pretty willing to spend because they have the HK$2,000 vouchers from the government, so they'd buy more in one go," said Wong, who made a little over HK$1,000 in a single order in one of his biggest sales on Friday.

The fair's indoor format was also a draw for shoppers such as administrative worker Katrina Lam, who brought along her nine-year-old son and six-year-old daughter.

"It's really hot outside, so being indoors is a lot more comfortable," said the 30-year-old, who was making her first visit to the fair. "I wouldn't have come if it was outdoors."