Hong Kong's unique advantages including stronger international connectivity, greater conveniences and many freedoms are the envy of other cities but it can't rest on its laurels.
Last week, I was finally able to set foot on the other side of the border for the first time in three years.

It was an opportunity to tour major cities in the Greater Bay Area and feel the entrepreneurial passion of so many young people flocking to this land of opportunity from all over the country – Hong Kong included, even amid the pandemic.

I joined a media delegation visiting Guangzhou, including Nansha district at its southern tip, designated as the "new engine driving high-quality development" for Guangdong's more than 2,200-year-old provincial capital.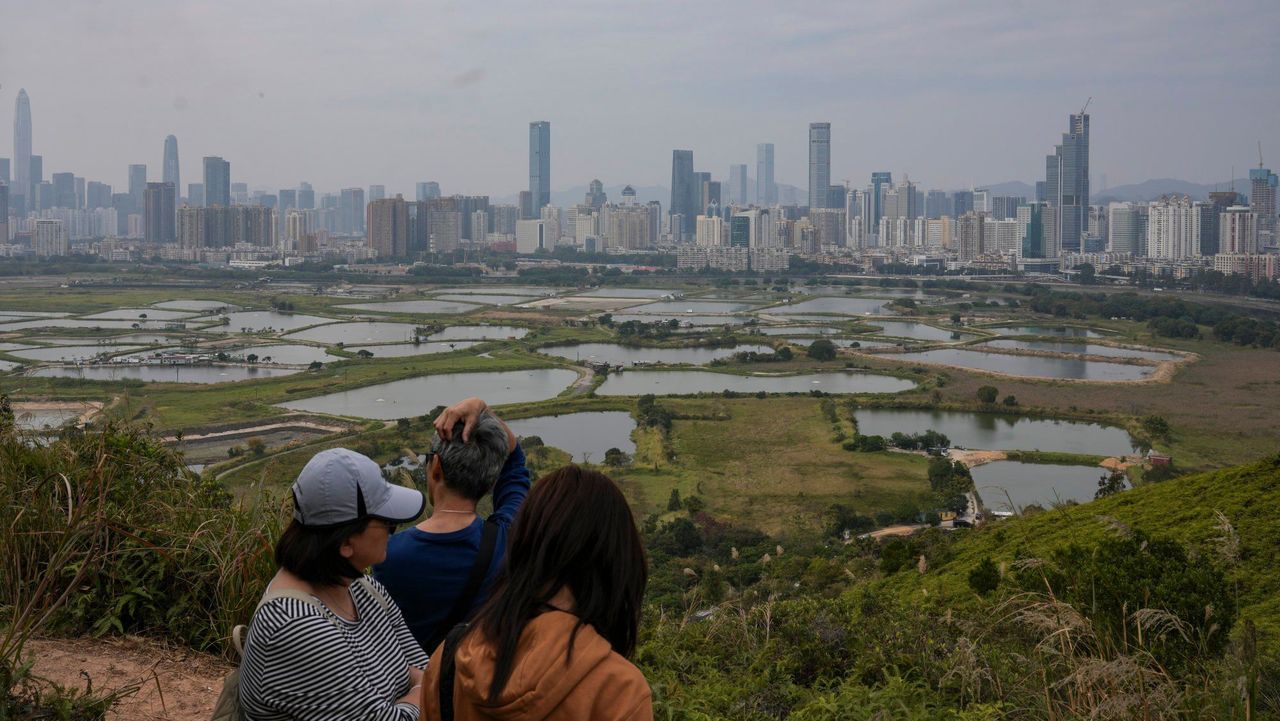 Shenzhen is one of nine mainland city in the Greater Bay Area.

On a journey that also covered Shenzhen and Dongguan, a pleasant surprise for me was running into a young woman who used to take my class while studying for her master's degree at Hong Kong's Baptist University, where I taught part-time at its communications school.

Inconspicuous and shy when I knew her six years ago, she has now become a confident manager of global media and branding at Shenzhen-based BYD, the world's biggest electric vehicle maker.

In Dongguan, 75km from Shenzhen with a population over 10 million and an average age of 34 years, I met a graduate from Hong Kong University of Science and Technology who had set up his robot design and manufacturing business there.

His role model was apparently senior alumnus Frank Wang Tao, founder of DJI, the world's largest commercial drone manufacturer. Quite a number of the young man's peers and juniors are joining the Greater Bay Area too, launching their start-ups at the same Dongguan innovation park.

The two young people I ran into had one thing in common: both were mainlanders who studied in Hong Kong but opted to build their careers up north in the thriving bay area cities. However, they treasured their time in Hong Kong and were truly grateful to China's most internationalised city for opening their eyes and broadening their minds.

Hong Kong's failure to retain more of these bright mainland students it has trained, along with the loss of its own young talent seeking more opportunities overseas, adds to the perception that the city is in a sorry state, having been hit by the double whammy of social turmoil and Covid-19 restrictions in recent years.

But dwelling on this alone is narrow-minded thinking. Under the "one country, two systems" governing policy for Hong Kong, the city's stronger international connectivity, greater conveniences and many freedoms, including the free flow of information and capital, are the envy of the other side. During our tour, using a VPN was a must to access overseas networks.

That is quite telling. The bay area, consisting of nine cities plus Hong Kong and Macau, has three different currencies, tax regimes and legal systems. Competition and poaching talent from one another is unavoidable.

However, Hong Kong's unique advantages don't allow it to rest on its laurels without redefining its new role. Financial Secretary Paul Chan Mo-po's latest revamped Capital Investment Entrant Scheme is a timely initiative, but the high-growth areas for investment have yet to be finalised even though they are a must for investors to secure the right of abode.

Here, perhaps, is a more direct and timely way to enhance Hong Kong's attractiveness: a total lifting of the city's mask mandate. There is no mask requirement on the mainland for outdoor activities, but its need for a compulsory online "black" health code before crossing the border remains an inconvenience for now.

While Hong Kong and its bay area peers have different advantages and weaknesses, a critical first step is to enable easier movement of people to allow the freer flow of talent. It will benefit everyone.