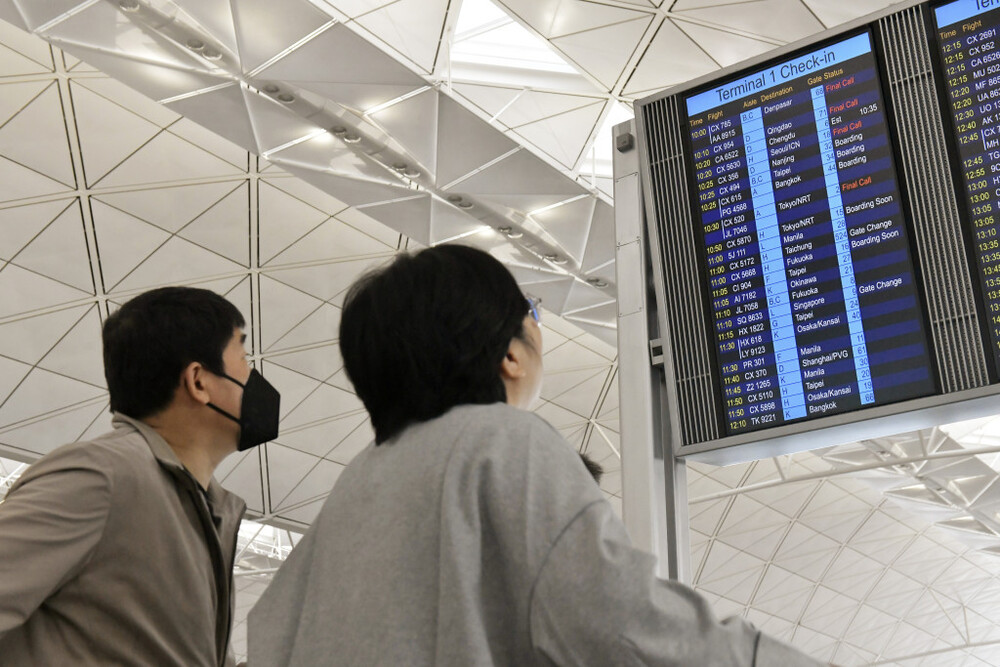 Hong Kong Airport sees 2.1 million passengers in Feb, with a 24 times growth
The number of people passing through Hong Kong International Airport recorded 2.1 million last month, marking a year-on-year surge of around 24 times, the Airport Authority announced on Sunday.
The airport handled 4.2 million passengers over the first two months of this year, with "flight movements registered a year-on-year increase by about 60% to 32,520".

All categories of passengers in Hong Kong have witnessed their numbers skyrocket as travel restrictions eased, especially Hong Kong residents who went to travel. Travellers to and from Southeast Asia and Japan recorded the most significant increases.

"On a 12-month rolling basis, passenger volume increased year on year by around six times to 9.7 million," said the Authority.

However, the Authority added the performance for cargo is still seeing uncertainties under the downturn in the global economic outlook.

"Cargo volume and flight movements last month saw year-on-year increases of 6.7% and 95.7% to 290,000 tonnes and 16,305, respectively," it said, "but the increase was mainly attributed to a low base for comparison with that February last year."

On a 12-month rolling basis, cargo throughput declined 17.2% to 4.1 million tonnes compared to February last year.