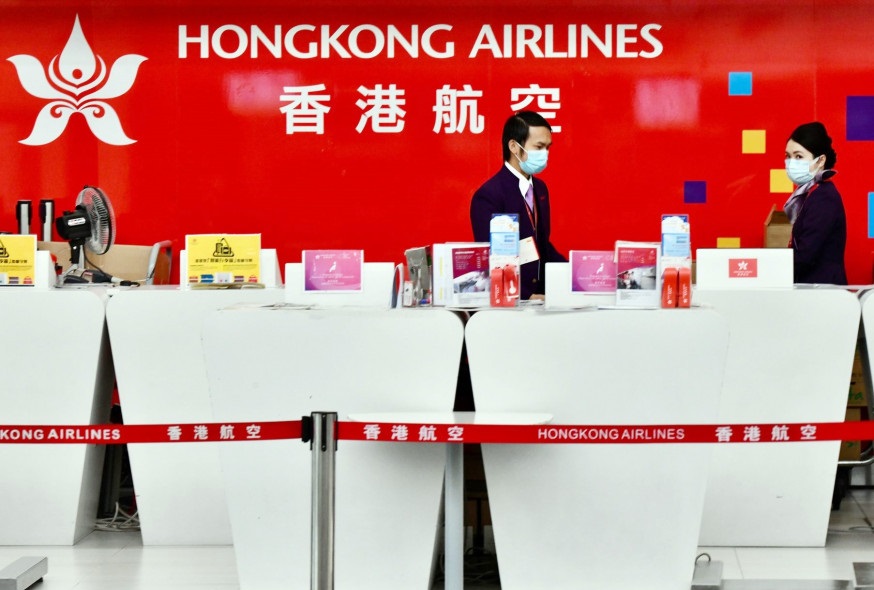 Hong Kong Airlines axes 700 staffers, launches long leave pay scheme
Hong Kong Airlines decided to lay off some 700 staffers in a redundancy exercise commencing today.
It is understood that only 100 to 200 staffers will remain after this layoff.

This layoff is expected to cover workers from different ranks, including flight pursers and senior pursers. Sources also said great number of junior flight attendants will also be fired.

Some workers have received the termination letter already, which stated July 31 as the last date of employment.

A spokesperson of the airline, when responding to media enquiry, said the airline is in a survival mode and it is imperative for them to transform into a leaner and more efficient organization.

"As we downsize by merging departments and consolidating job responsibilities, employee surplus in the new operational structure are being addressed through various actions", the airline said.

The actions include launching separate Long Pay Leave Scheme to applicable employees and redundancy, the spokesperson added.

Some 600 applications for the scheme were approved for employees based in HK, and affected employees will be compensated according to their conditions of service and in compliance with local labour laws, the airline pointed out.

It also added salaries for senior management will be further reduced from the current 15% to as high as 36%, depending on job grade.

Records showed that Hong Kong Airline received HK$150 million subsidy under the government's employment support scheme. Still some 650 workers were fired in two layoffs before and after the scheme.

Some 240 worker of the Hong Kong Aviation Ground Services Ltd will also lose their jobs as the service company announced it will cease operation on July 1.