Hong Kong Productivity Council and Office for Attracting Strategic Enterprises hope to increase smart production lines in city from 30 to over 130.
The Hong Kong Productivity Council hopes to encourage overseas food manufacturers and green tech companies to set up smart production lines in the city that reduce operating costs and increase efficiency as part of a government push for intelligent factory processes touched on in the policy address.

Council chairman Sunny Tan was referring to the mission of the Office for Attracting Strategic Enterprises (OASES), which the government will set up next month, to increase the number of smart production lines in the city from about 30 at present to more than 130 in five years.

OASES aims to attract at least 100 high-potential innovation and technology enterprises to set up operations in the city in the next five years.

Tan revealed on Tuesday the council would target companies specialising in three technologies to set up digital production lines in the city.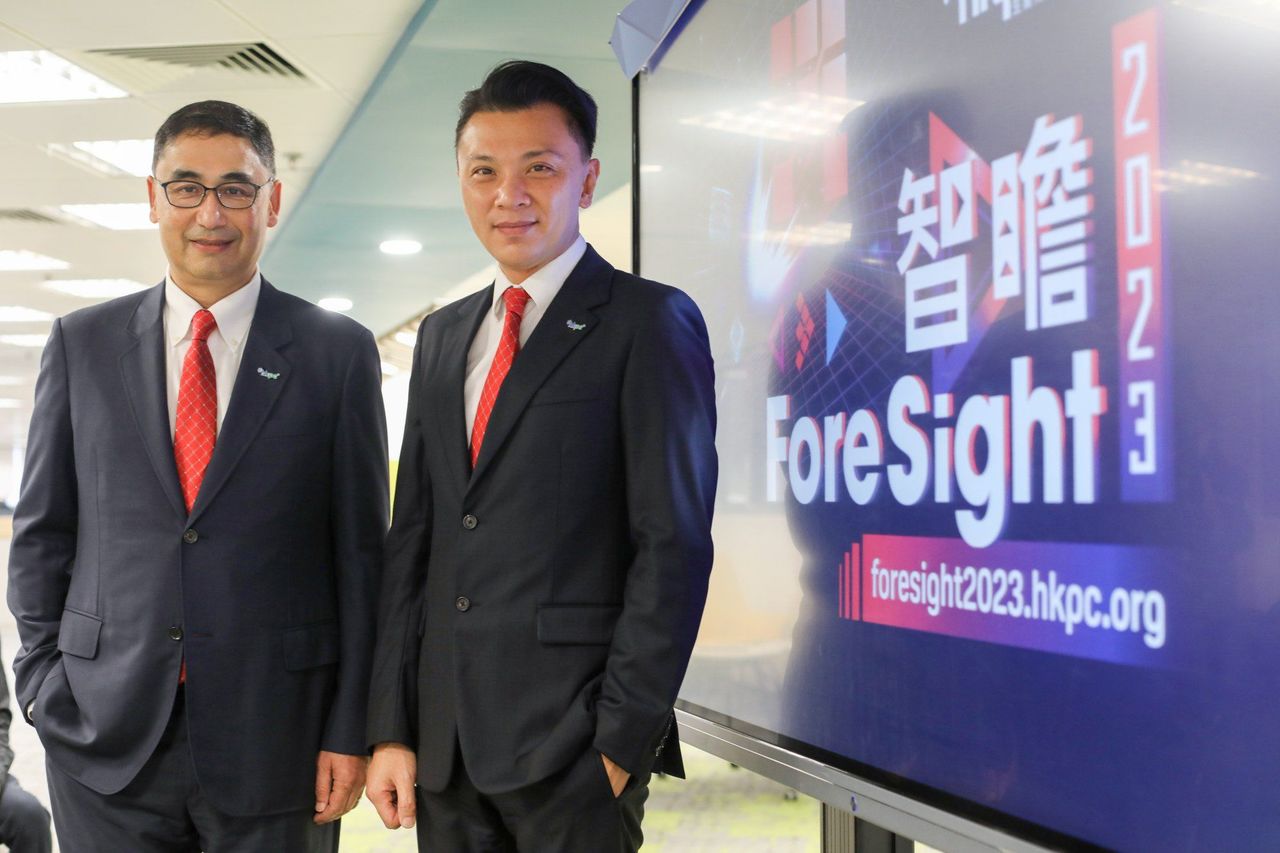 Hong Kong Productivity Council Executive Director Mohamed Butt (left) and Chairman Sunny Tan.
"The goal is to attract world-class, hi-tech and top-notch enterprises and high-end manufacturing industries to settle in Hong Kong, especially companies specialised in robotics, food tech, biotech and green tech," he said.
According to Tan, the council signed a collaboration agreement in February with a local egg importer to set up Hong Kong's first smart production line manufacturing liquid eggs to enhance its production capacity and quality.
A smart production line uses interconnected equipment to optimise a factory's operation, reducing costs and increasing efficiency.
The importer established its first pasteurised factory in Hong Kong in 2013 to supply fresh liquid eggs to hundreds of eateries and bakeries, taking up a market share of nearly 30 per cent. Restaurants and bakeries use liquid egg to save the time it takes to crack raw eggs.
With the installation of smart production lines, the factory can double its production capacity to between 60 and 70 tonnes of fresh egg liquid every day, and achieve an overall cost saving of up to 30 per cent.
The project received a subsidy of HK$14.9 million (US$1.9 million) from the Re-industrialisation Funding Scheme under the Innovation and Technology Commission. The production line will be operating in two years.
The council said it also signed a deal with a company to set up Hong Kong's first intelligent production line for fresh corn juice in April.
Meanwhile, Tan, a lawmaker representing the textile and garment sector, said many foreign enterprises showed interest in collaborating with Hong Kong when he was in Thailand as part of Chief Executive John Lee Ka-chiu's delegation to the Asia-Pacific Economic Cooperation summit in Bangkok.
"Hong Kong is playing a critical role in assisting mainland Chinese enterprises to go global, meanwhile bringing in international enterprises and investments," Tan said, hoping Thai enterprises would consider setting up shop in the city.
Council director Mohamed Butt admitted it would be difficult for enterprises overseas to move parts of their production to Hong Kong unless they were assured of opportunities for sustainable development.
"I believe the government will provide different preferential policies to different companies. After they come to Hong Kong, they will naturally need to find downstream manufacturers so as to benefit our local small medium enterprises," Butt said.