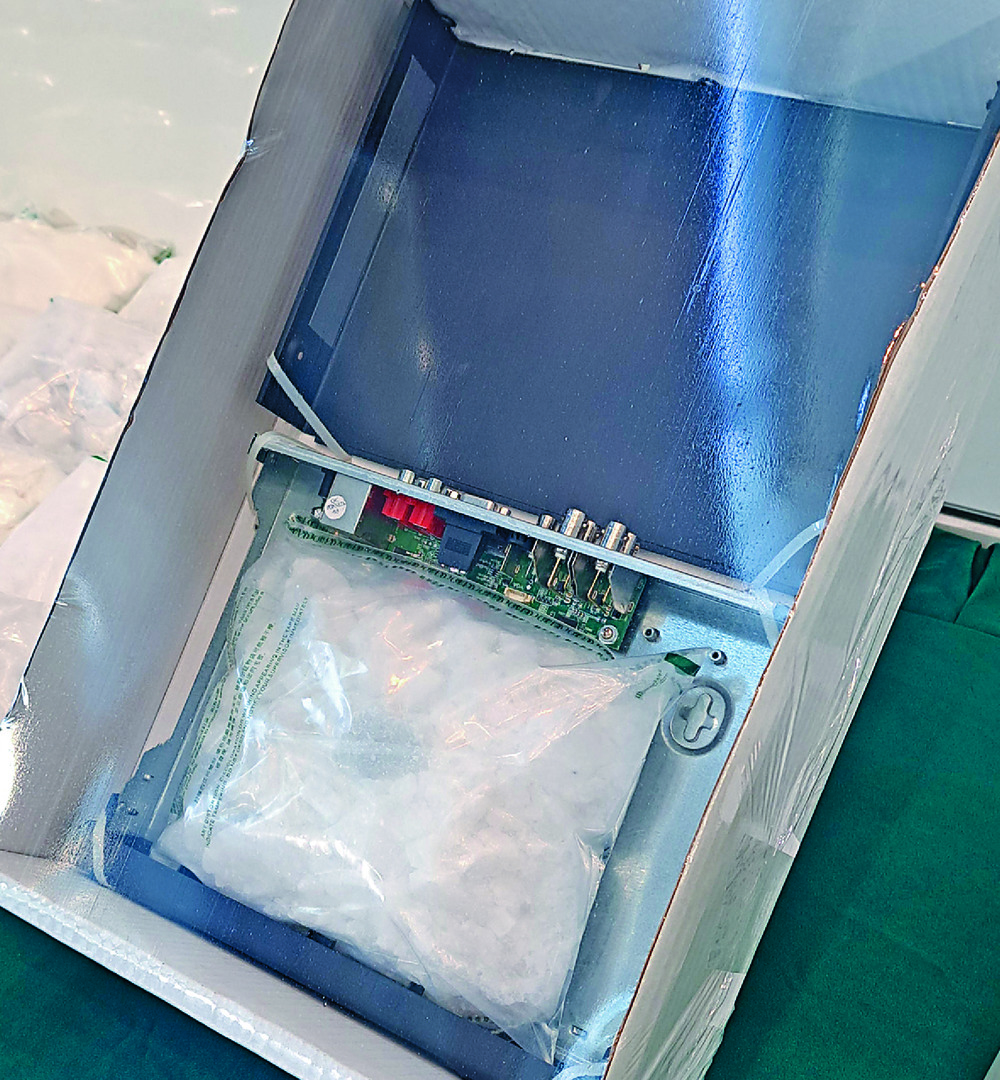 Holiday race ends with $35m ketamine bust
Customs have seized HK$35 million of ketamine in an air shipment declared to be containing digital video recorders from Spain, with the drug believed to be destined for the local market this Christmas and New Year.
X-ray scans, in an inspection of the shipment at the airport on December 7, showed up suspicious shadows inside and followup checks found some 60 kilograms of ketamine.

Senior inspector Yau Kin-wai said it was headed for a frozen food exporter in an industrial building in Tsuen Wan.

While investigations were going on, a man called up the logistics company asking for a change in the address of the recipient, but he did not show up to pick up the cargo.

He is believed to have used the company's address to avoid suspicion.

Trafficking in dangerous drugs can carry a life sentence and a HK$5 million fine.

The customs interception came as police busted a 3,000-square-foot cannabis farm in Sheung Shui.

Two men were arrested - a 29-year-old construction worker believed to be the mastermind and a 25-year-old Vietnamese man hired to look after the cannabis farm.

They will appear in a Fan Ling magistrates' court today.

Narcotics bureau inspector Chu Siu-lung said 991 cannabis plants weighing 84 kilograms with a street value of HK$14 million were seized, along with cannabis cultivation tools, including lamps, dehumidifiers, gas stoves, plant nutrient solutions and soil.

"The farm can produce 792kg of cannabis a year worth HK$140 million," he said, adding the men bought seeds from overseas websites and started it two to three months ago.