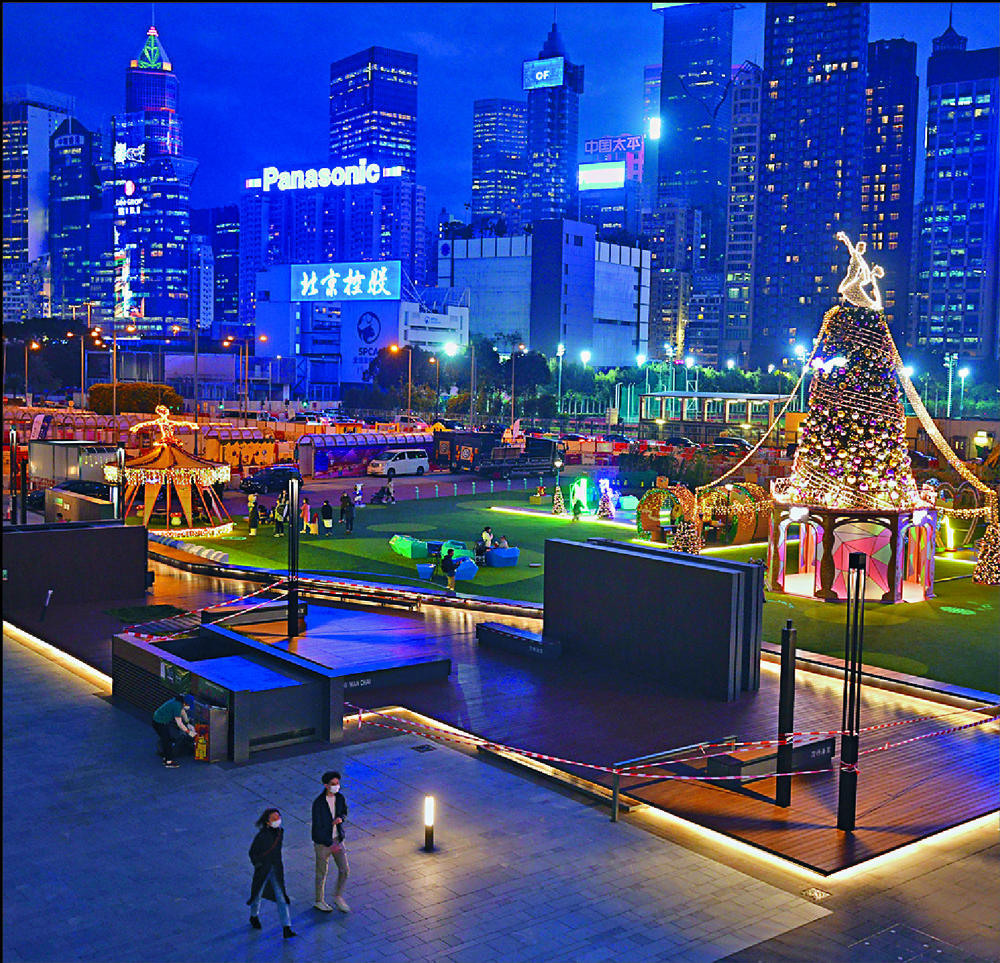 Holiday mood comes to Wan chai
A gigantic 11-meter-tall Christmas tree is set to bring a festive atmosphere to the Wan Chai Harborfront.
The tree, open for photography buffs from yesterday, is part of pop-up Christmas installations put in place by the Development Bureau and the Harbourfront Commission as part of the theme "Your Show Time" at seven Hong Kong Island and Tsuen Wan sites.

The seven sites include the Belcher Bay promenade in Kennedy Town, the Connector in Admiralty along the promenade between Tamar Park and the Convention and Exhibition Centre, the HarbourChill and the Water Sports and Recreation Precinct in Wan Chai, the Revitalised Typhoon Shelter Precinct in Causeway Bay, the East Coast Park Precinct in Fortress Hill and the Tsuen Wan promenade.

Each of the sites gets different dance genre themes and is turned into a performance stage.

Free music shows, ribbon dance performances, and Christmas workshops will be available in the next two Saturdays at four sites - Belcher Bay Promenade, the Wan Chai sites and Tsuen Wan promenade.

Commission Vincent Ng Wing-shun said a total of 26 kilometers of harborfront has been renovated involving the third phase of the Water Sports and Recreation Precinct, a part of the East Coast Park connecting the Wan Chai harborfront, and a part of the Kai Tai Waterfront Promenade and will open on December 30.

Ng said the focus is shifting to Kowloon next year, as the 13 km harborfront on the Island will open by 2023."We have plans for Hung Hom ferry pier, sewage treatment plant, and Hoi Sham Park in To Kwa Wan."

When asked about safety issues at designs at the harborfront sites, Ng said fence-free designs are safe and that life buoys are available in case of emergency.

"Wan Chai is the fifth harborfront to introduce a fence-free design, where people can sit on the stepped-down water edge and enjoy sea views," Ng said, adding places like Kai Tak promenade will get a similar design.