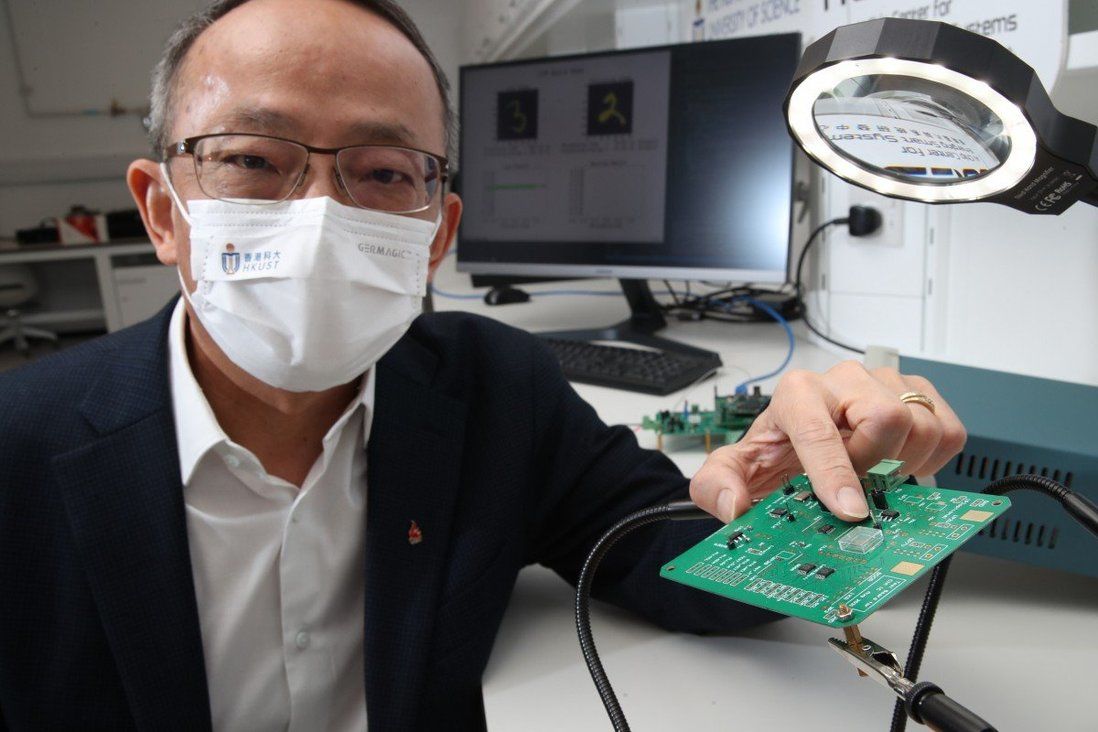 HKUST research centre working with US on AI chips
AI chips are processors optimised for data-intensive AI applications such as Internet of Things (IoT) devices, allowing them to run faster.
The Hong Kong University of Science and Technology (HKUST) has set up a chip research centre that is working with other universities in the city and the US to design advanced chips that power artificial intelligence (AI) applications, despite ongoing tensions between the US and China over semiconductors.

The centre, named the AI Chip Centre for Emerging Smart Systems (ACCESS), is working with Stanford University, University of Illinois at Urbana-Champaign, the University of Hong Kong and the Chinese University of Hong Kong to create AI chips that are "1,000 times faster and more energy efficient than existing solutions," the centre said in a press briefing on Tuesday.

It is "Asia's first transnational consortium" to perform research and development on AI chip design, the centre said.

AI chips are processors optimised for data-intensive AI applications such as Internet of Things (IoT) devices, allowing them to run faster while using less energy. Many existing solutions, which often have AI algorithms run directly on general purpose processors, are too slow and energy consuming, according to Professor Tim Cheng, HKUST's Dean of Engineering and founding director of ACCESS.

Improving the energy efficiency of AI hardware can be likened to how "a smartwatch that needs charging every day could [in future] be charged every three months," Cheng said.

Challenges facing the development of AI chips include a talent gap – people who understand AI algorithms do not necessarily understand chips and vice versa, said Cheng. The HKUST team is hoping that by gathering together talent with different expertise, it can come up with customised AI chip designs for specific applications within weeks.

One use case the team is working on is an energy efficient AI camera that is able to count the number of people in the shot in real-time. This could be used, for example, in a conference room to help automatically turn off air-conditioning when there is no one inside.

Currently, cameras that are able to perform such tasks need to send footage back to cloud servers for computing, which can require hundreds of times more energy than running the process locally on the camera's AI chip.

As the AI chips used in IoT devices require less advanced manufacturing technologies than those used in smartphones, many semiconductor manufacturers around the world – including in mainland China – are able to produce them, such as 28-nanometre chips, Cheng said.

China is on a drive to achieve greater self-sufficiency in semiconductors after the US imposed trade sanctions on many of its leading technology companies for national security reasons. Huawei Technologies Co, for example, has had its access to high-end chips cut off, damaging its smartphone and network equipment businesses.

Cheng said that the team's initiatives are not subject to too much risk as the HKUST team's international collaborative research started a long time ago, before US-China tech rivalry intensified, and open collaboration remains a core value in universities.

Their US partners have also gone through an internal review process to comply with US laws and university policies. "[We] don't touch on the most sensitive parts," said Cheng.

ACCESS, founded in September last year with an initial funding of HK$443.9 million from the Hong Kong government's InnoHK Clusters initiative, has launched 14 research projects with more in the pipeline, according to the HKUST team. Its research is now supervised by 36 academics, with more than 100 researchers from participating universities. It is hoping to recruit and maintain up to 80 full-time research staff.