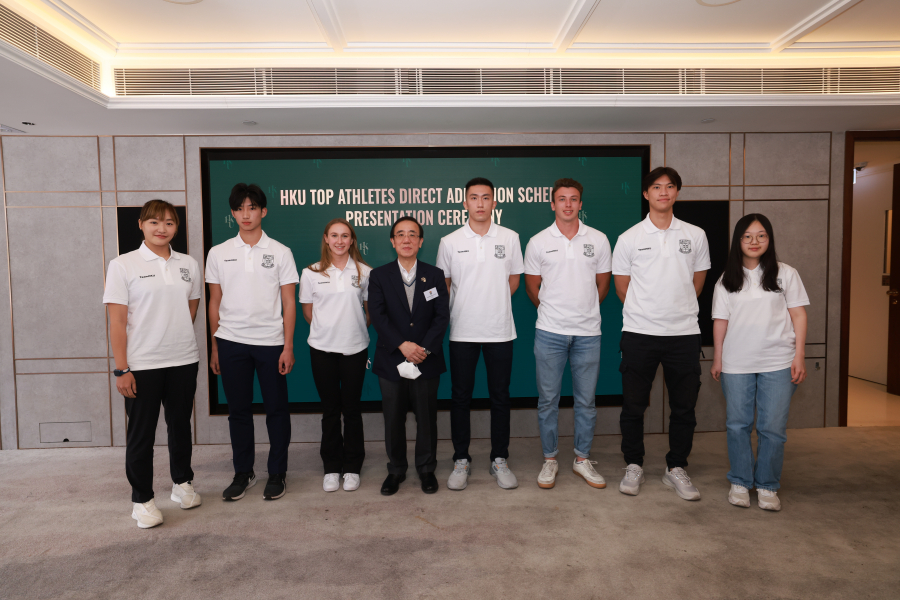 HKU welcomes eight elite student-athletes, each awarded HK$400,000 in scholarship
The University of Hong Kong has admitted eight emerging and outstanding Hong Kong athletes through the institute's "Top Athletes Direct Admission Scheme" this year. They are also awarded the HKU Lee Shau Kee Top Athletes Scholarship.
The university said among the eight admitted athletes, studying the Bachelor of Business Administration (BBA) are shuttler Tse Ying Suet, fencer Ho Sze Long, triathlete Charlotte Emily Hall, rugby player Liam Martin Doherty, long jumper Lin Mingfu and table tennis player Wong Hoi Tung.

Meanwhile, table tennis player Lam Siu Hang will pursue a degree in Bachelor of Social Sciences (BSS), while para table tennis player Wong Yue Ching will undertake a Bachelor of Arts (BA).

Professor Bennett Yim, Director of Undergraduate Admissions and International Student Exchange, noted that since the launch of the scheme two years ago, it has received enormous support and recognition from the sports community and the university has received an overwhelming number of nominations.

"This year, the University of Hong Kong is delighted to welcome a number of outstanding athletes with remarkable accomplishments in a variety of sports. As they are striving for peak performance in their sports careers, it is quite challenging for them to balance both athletic and academic development.

"HKU will do its best to provide learning support to the athletes, allowing them to fulfill their academic aspirations while continuing to flourish in the international sports arena," said Yim.

Since the academic year 2022/23, HKU has introduced the "Top Athletes Direct Admission Scheme" to admit athletes with outstanding sports accomplishments.

The Scheme offers a variety of support to the athletes, including personal academic advice, flexible learning arrangements, and physical training. In addition, numerous scholarships are offered to assist in the development of their sports career, academic aspirations, and international exchange opportunities.