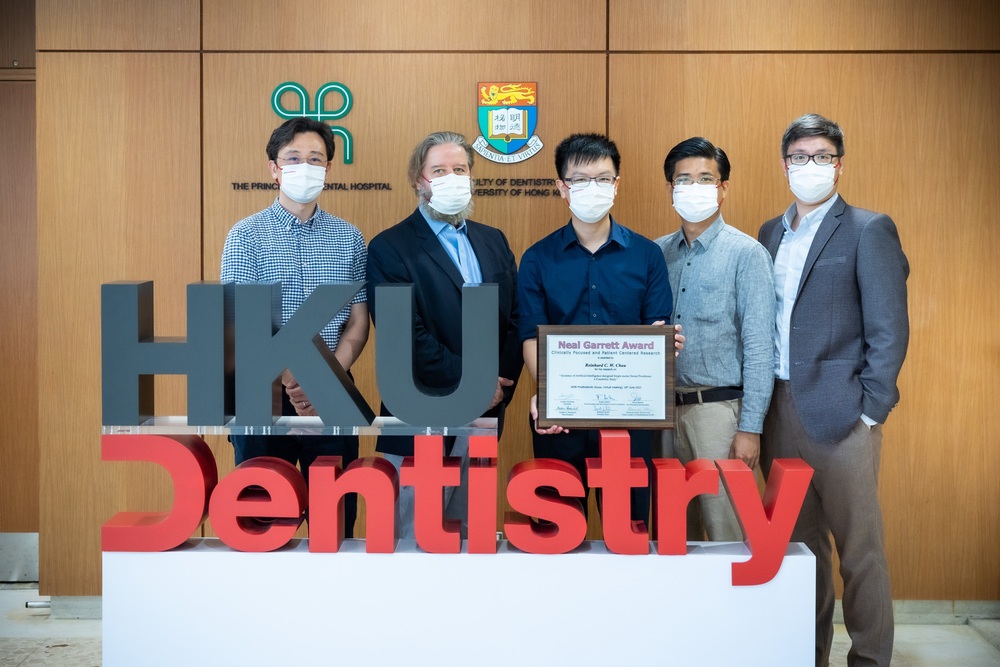 HKU utilizes AI to automate process of artificial teeth design and enhance treatment efficiency
The University of Hong Kong and Chu Hai College of Higher Education collaborated to develop a new approach using artificial intelligence to automate the design of individualized artificial teeth, in order to enhance the treatment efficiency and improve the patient experience.
Currently, the process of designing and creating artificial teeth, also known as bridges and dentures, is highly time-consuming as the existing computerized design process requires tedious manual inputs, teeth occlusion information collection as well as multiple denture fitting procedures due to limited accuracy of exciting technologies.

Researchers from the Faculty of Dentistry at HKU and the Department of Computer Science of Chu Hai College utilize AI technology to automate the process of denture design. The AI technology was based on 3D Generative Adversarial Network algorithm and tested on 175 participants recruited at HKU.

The study shows that AI technology could reconstruct the shape of a natural healthy tooth and automate the process of false teeth design with high accuracy.

"In the preliminary study, 3D GAN was able to rebuild similar shapes to the original teeth for 60% of the cases. It is expected to mature with more AI training data," co-Investigator, Reinhard Chau explained.

The new approach only requires the digital model of a patient's dentition to function. It can learn the features of an individual's teeth from the rest of the dentition and generate a false tooth that looks like the missing tooth.

"This will facilitate the treatment workflow for dentists in replacing a missing tooth, as the preparation and fitting process will require minimal time, and a patient will not need to stay at the clinic for long hours," said Principal Investigator Walter Lam.

The study is published in the journal PLoS ONE. The preliminary results of the study were presented in the recent International Association of Dental Research (IADR) General Session. The study won the IADR Neal Garrett Clinical Research Prize and First runner-up in the 2022 IADR-SEA Hatton Award - Senior Category.