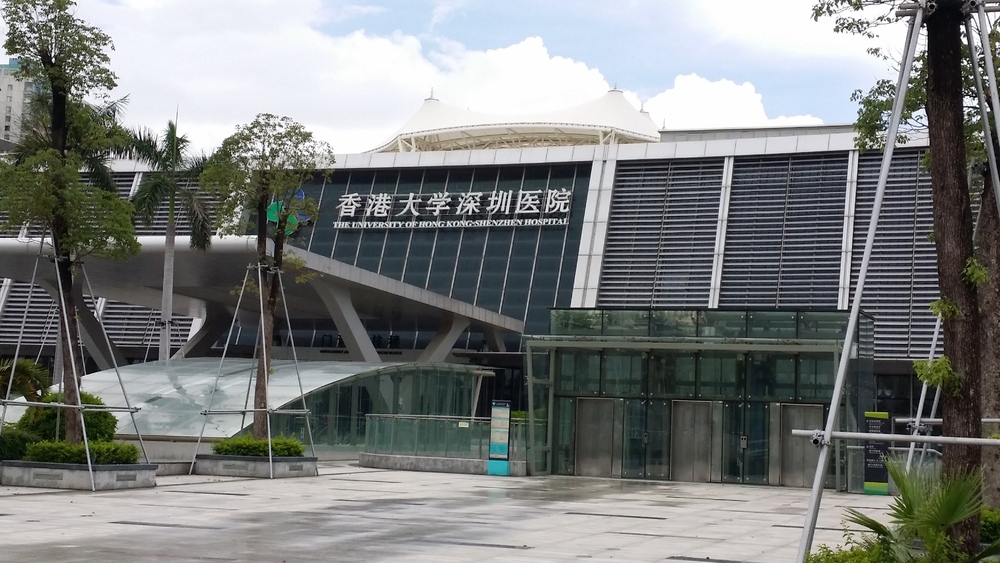 HKU-SZ Hospital to continue operation after contract ends next month
The University of Hong Kong-Shenzhen Hospital will continue to operate after its contract expires at the end of this year, said its chief executive, Lo Chung-mau.
Speaking on the sidelines of a medical forum, Lo said the hospital contract will be fine, but the HKU and Shenzhen government need more time for discussion.

Reports said the 10-year contract between HKU and the Shenzhen municipal government on the hospital ended in July, but both parties only extended the contract to the end of this year.

Lo confirmed that his contract as the hospital chief executive will close at the end of this year, adding that he will have to follow HKU's contract as he was appointed by the university.

He said he believed that the collaboration between HKU and the Shenzhen municipal government will be fine and that the hospital will definitely continue its operation.

Lo also said more time is needed for discussion. One of the topics is whether the Shenzhen municipal government will provide extra funding for the hospital.

He added that the hospital is the biggest platform for cross-border medical collaboration in the Greater Bay Area, and said it is the best example for Hong Kong-Shenzhen collaboration.

An HKU spokesman said the hospital is operating smoothly and that HKU and the Shenzhen government have been working closely together for many years.

"The two sides are currently striving to strengthen joint development in various fields, including enhancing cooperation in the HKU-SZ Hospital project," he said.